Get Ready to Have a Heart-Stopping Valentine's Day Look
13th Feb 2023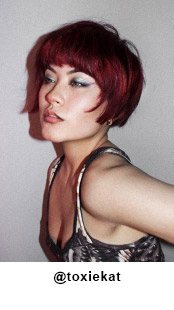 This year, skip your typical beauty routine for a romantic makeup look that will stand out from the crowd. With Mehron Makeup's huge range of professional products, you can create stunning looks that will make you feel like a Hollywood star on Valentine's Day.
For something truly special, why not opt for an alluring smoky eye? Start off by using one of Mehron's E.Y.E Powders. Whether it's a shimmery charcoal shade or all matte, we have a full collection of options. For even more glam, use our metallic shades, such as Metallic Powder Silver or Metallic Powder Lavender, to add drama to your eyes. You can finish off your look with a touch of Barrier Spray to lock everything in for a night on the town.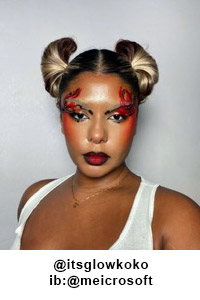 If you're feeling frisky, try using Paradise Makeup AQ™ in a red or pink shade for a bold pop of color. Simply mix your makeup with Mehron's Mixing Liquid and apply as liner with a detail brush to accentuate your eye look.
For those who want a more classic beauty look on Valentine's Day, try out our Natural Sea Sponges to apply CHEEK Cream blush in peachy shades or rosy pinks. On the lips, keep things simple with a classic nude shade or go full-on vampy with berry red lipsticks from our collection of L.I.P Creams. L.I.P Cream is perfect for creating a natural-looking lip color that won't smudge or fade throughout the day. The creamy formula glides on effortlessly and stays put no matter what kind of activities you're doing. Plus, it has hydrating ingredients, like Vitamin E and Jojoba Seed Oil, which keep your lips moisturized. Tie it all together by applying a bit of Precious Gems beneath your brow or along your cheekbones — instant glamor and you're all set for romance!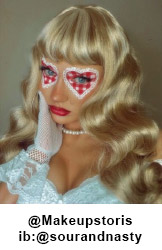 With the right products, achieving a stunning Valentine's Day makeup look is easy! You'll be sure to turn heads this February 14th when you rock this amazing look!