More
Ryan Kelly's Minuscule Lip Art Masterpieces Make Our Jaws Drop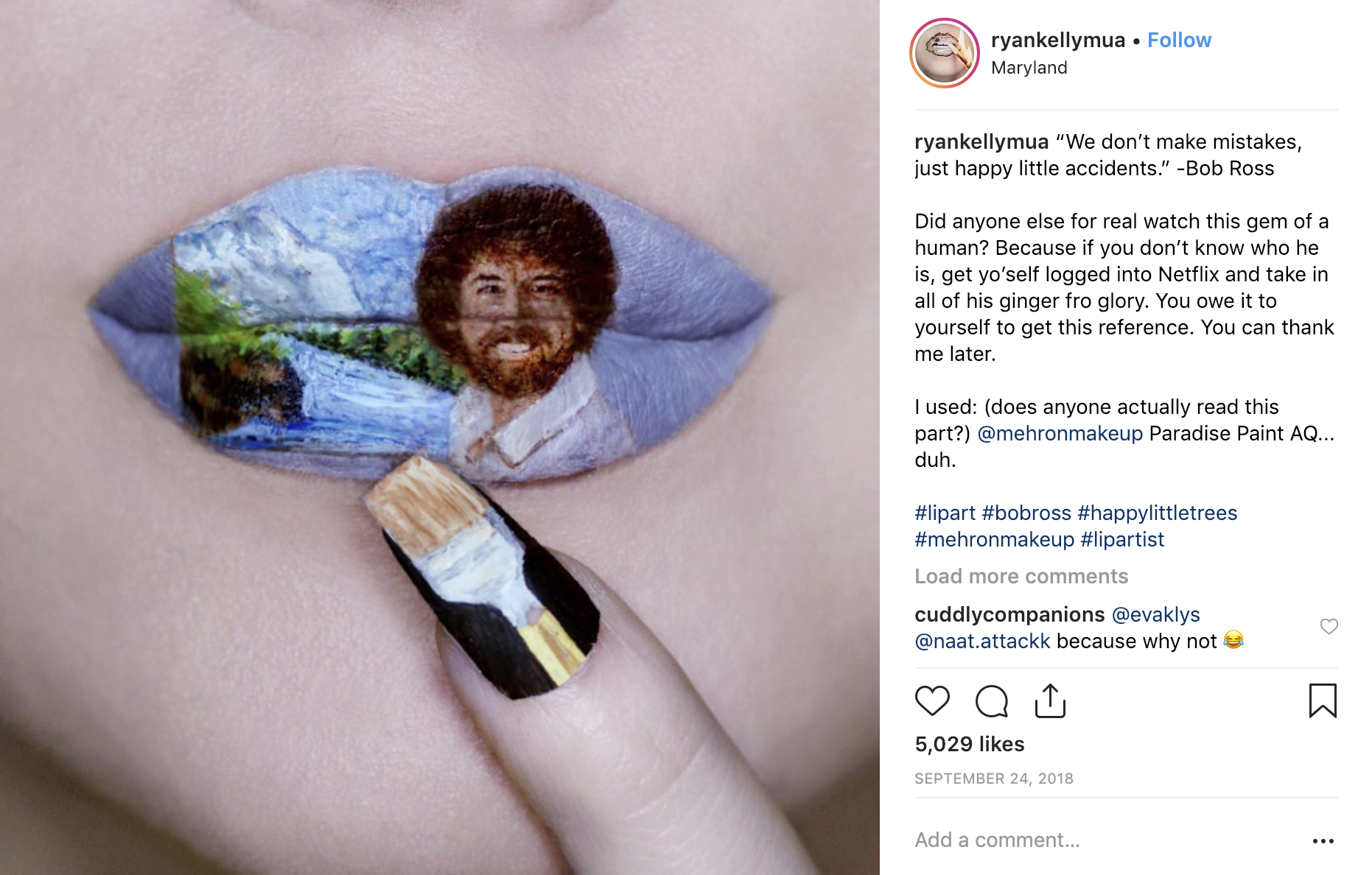 Ryan Kelly never ceases to amaze us. Using the human body as a canvas is beauty in and of itself. BUT, to create minuscule masterpieces on your lips … that is a WHOLE different level of skill that will make your jaw drop. The detail that Ryan puts into each and every lip art, along with her fun pop-culture themes, are absolutely alluring. So much so, that Allure magazine just featured Ryan and her lovely lips in a recent article. When the writer asked Ryan what products she uses for her lip art, this Mehron Girl revealed her go to product – Paradise Makeup AQ.
"Creamy products just aren't suited for drawing faces and tiny details because they move and fade. . . . I almost always use some type of water-activated face paint. Mehron has a palette with a huge color range that I adore."
If you visit Ryan's Instagram page, you will see she loves to play with trends and pop culture references. Some of her most recent artistry focuses on the Golden Girls, Netflix's smash hit Bird Box, and Aquaman. Typically, her work doesn't stop with the lips. She often creates nail art to coordinate with the lip art, which adds more dimension to her photos.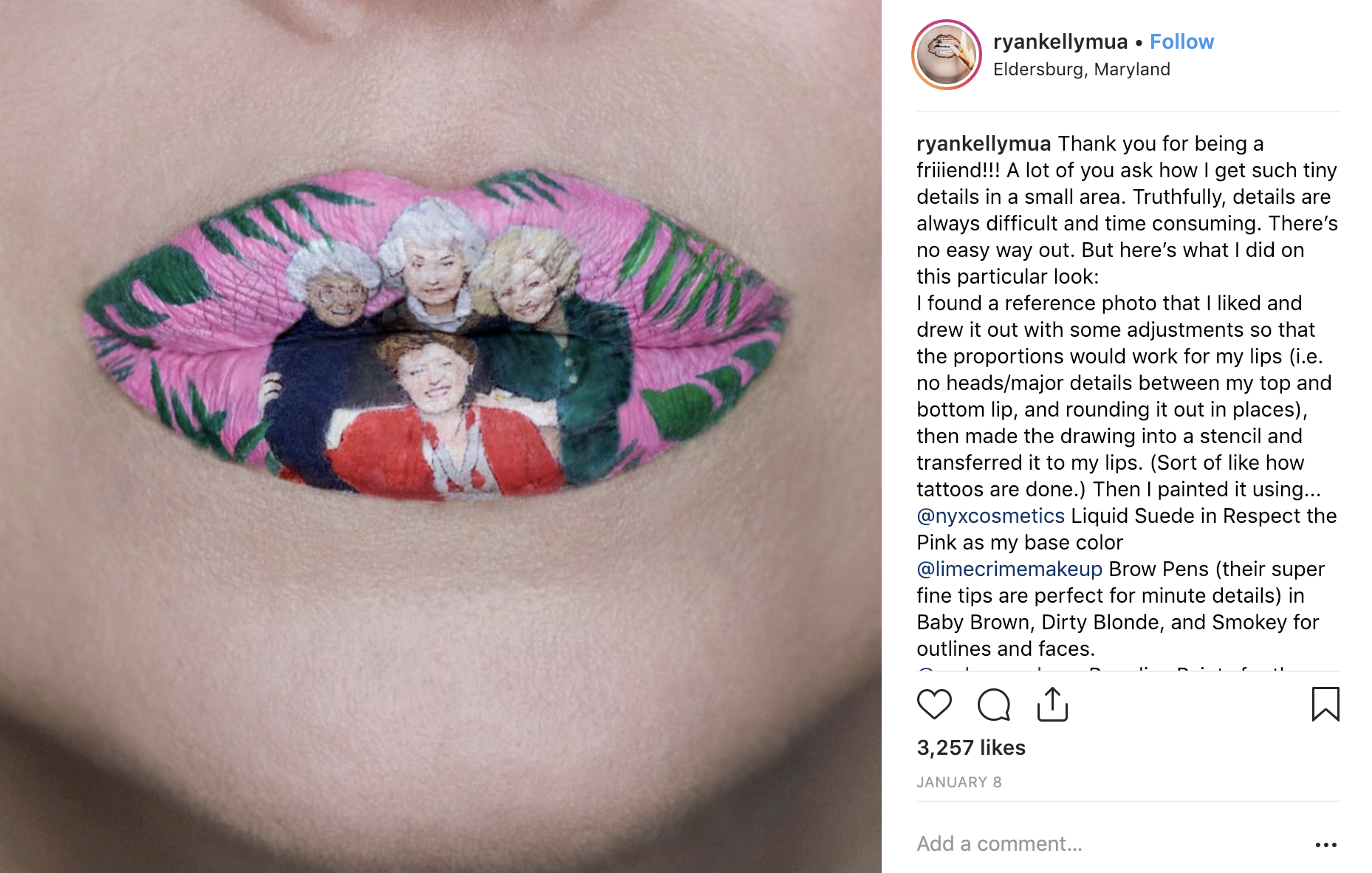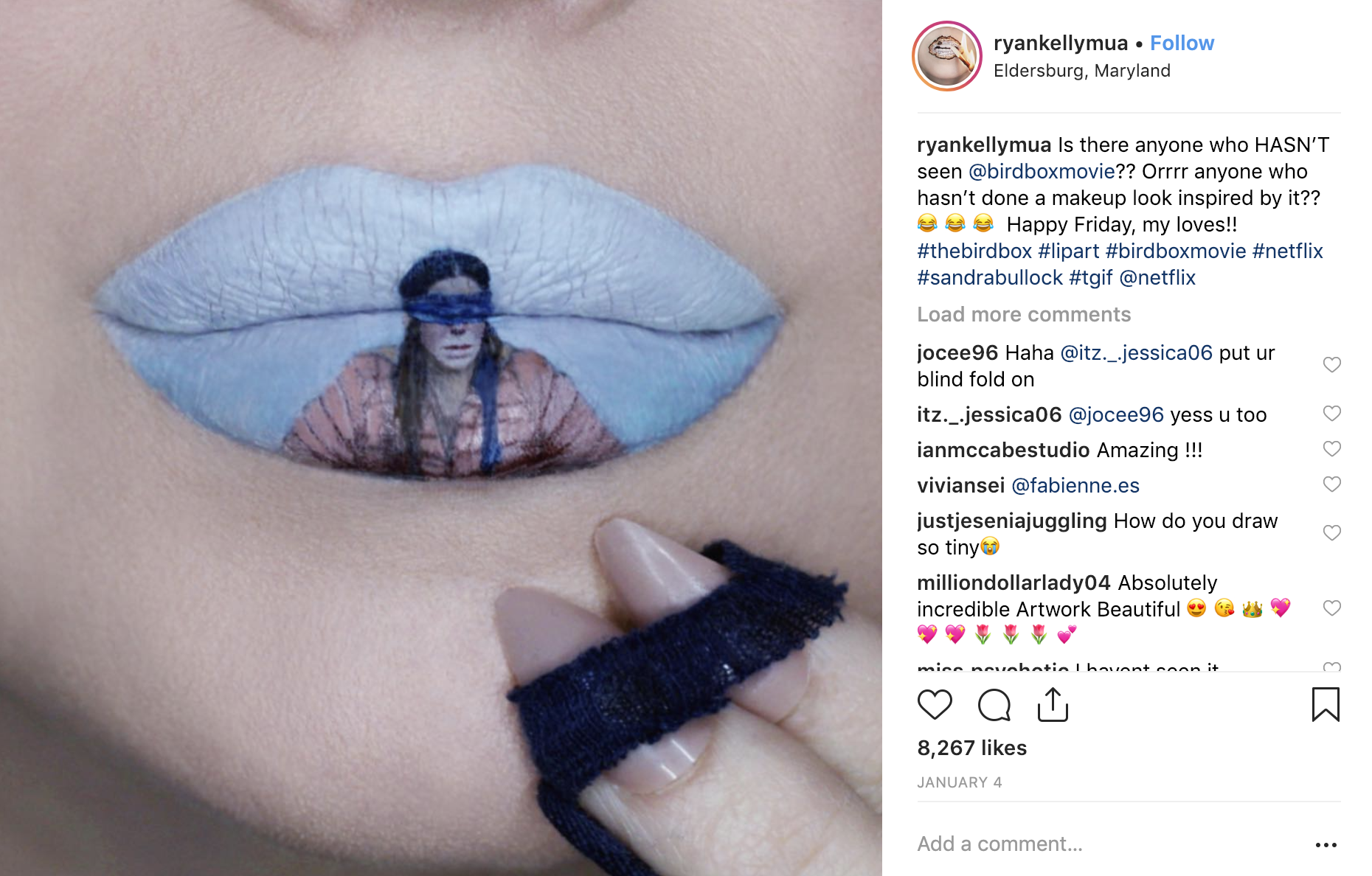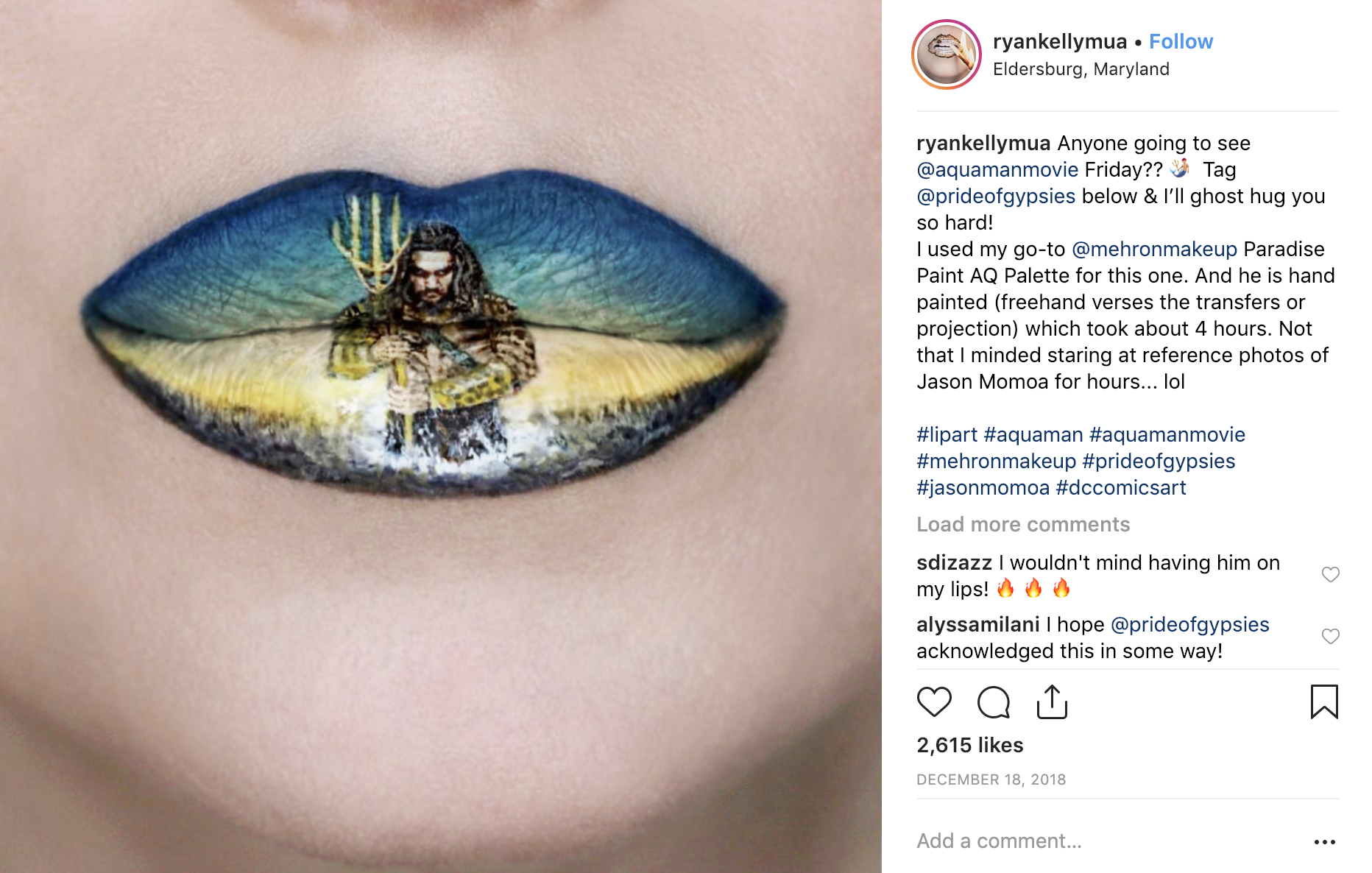 So just how does she create these minuscule masterpieces?
Ryan has been perfecting her craft for the last four years. When she first started with lip art, she had significant free time to devote to each piece. She would paint everything freehand, which could take up to seven hours. Once Ryan became a mother, she realized she had to refine her artistic process so she could spend more time with her daughter. She had seen another artist use transfer paper for body painting, similar to what tattoo artists use, and thought she could use that same process for her lip art. Ryan refined the process, which she uses as on option on time-constrained days.
She draws large lips on the paper then determines how she wants to lay her concept. Next, she sketches the design, scans it, shrinks it to fit on her own lips, prints it out on temporary tattoo paper, transfers it, and gets to work shading and coloring.
Visit Ryan's Instagram page for more of her masterpieces.