More
Meet Caity Bowers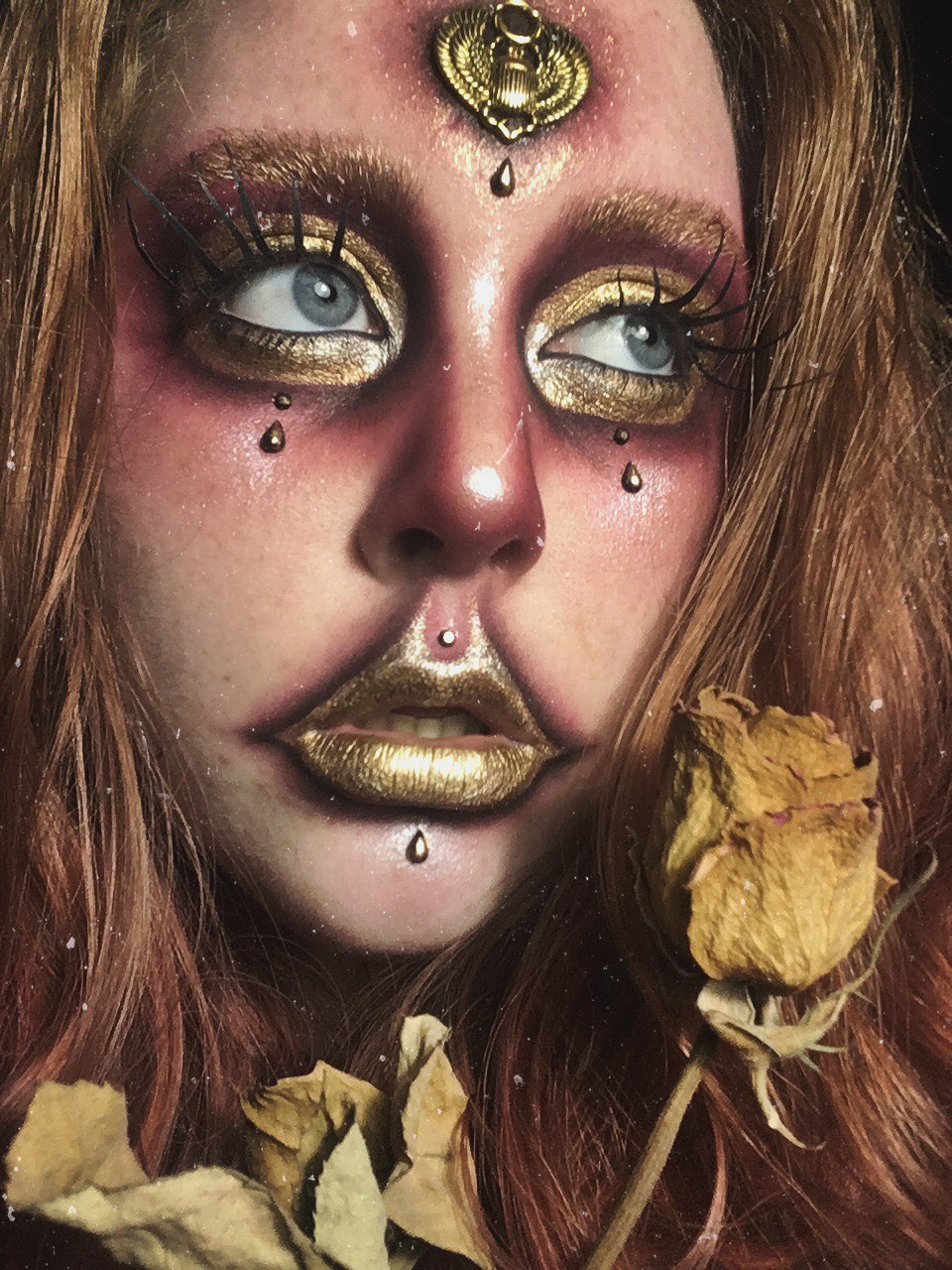 Creating a signature style . . . Caity Bowers has nailed it. Just one glance at this young artist's Instagram page and you can see she has conceived a look that is all her own. From the bold statements of color to the sparse, long lashes, Caity's makeup application is definitely unique. The Australian artist, who is currently studying visual arts, is drawn to surrealism, inspired by Rene Magritte and Salvador Dali. In addition to featuring her makeup looks, Caity's Instagram page also showcases her artwork. We would say both are surely surreal. Her unconventional style is definitely unlocking our imagination! Read our interview below to find out more about this moving artist who is making her mark with Mehron.
Mehron: How did you get your start with makeup? Do you have any formal training?
Caity: Officially, I started doing artistic makeup in maybe August this year. I don't have any formal training.
Mehron: What is your earliest makeup memory?
Caity: My earliest makeup memory is of a 12 or 13 year old me, picking roses and flowers in the yard and using my cheap as hell 120-color eyeshadow palette to match the flowers and take photos with them.
Mehron: What inspires your art and unique looks?
Caity: The more I look like a painting that's come to life, the better! I think that because I've been doing art for so long and creating my own style within my work that it comes through in my makeup too.
Mehron: What artists inspire and motivate you?
Caity: There are quite a few people that I find to be artistically inspiring, whether it be models like Gina Harrison, artists like Dustin Bailard, or makeup artists such as Kelseyanna Fitzpatrick. I find art and artists in so many genres to be inspiration to my makeup art.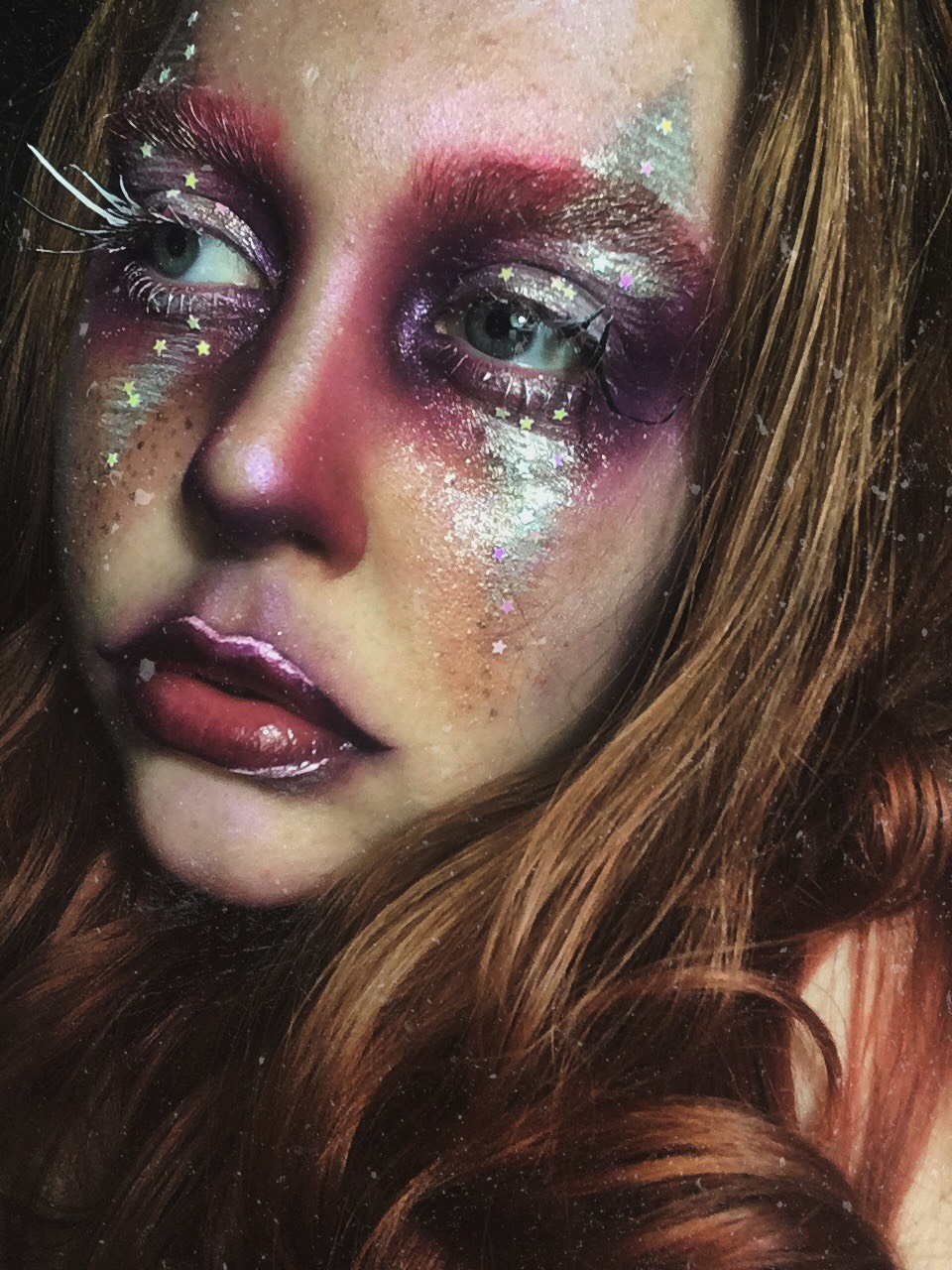 Mehron: How did you discover Mehron?
Caity: I found out about Mehron on YouTube while watching tutorials on SFX makeup.
Mehron: What are your favorite Mehron products?
Caity: I am very much in love with the iNtense Pro Pressed Pigment palettes. If I'm wearing makeup I'm going to wear those shadows. The eyeshadow palettes are extremely pigmented and full of color which is obviously a must have for a color freak.
Mehron: What advice would you share with other aspiring artists?
Caity: Just take the leap, it's worth a shot. And there's no such thing as "I can't pull that off" or "normal makeup". If you want glitter, then have glitter. If you want all black, then damn it have all black! Makeup is a form of expression, it's like paint for the face. There is no such thing as doing YOUR makeup wrong.
Caity used Mehron's Gold Metallic Powder, which is part of our Holiday Sale, for the top look. The six shade Metallic Powder set is on sale for $59.95 and you will also receive a free bottle of Mixing Liquid.