Holiday Makeup Gift Guide
4th Dec 2020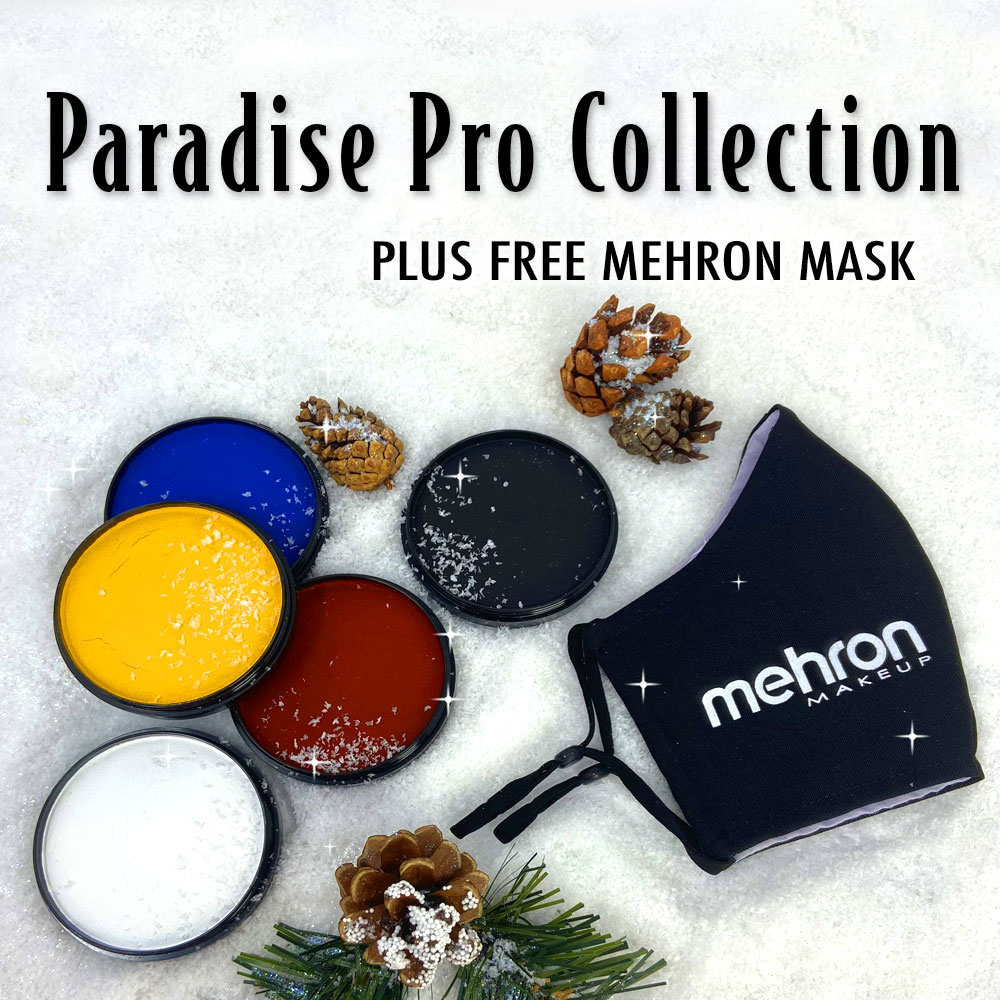 This time of year can be difficult to find the perfect holiday gift. Between the right gift and trying to save money, shopping can get overwhelming. This year Mehron released 5 Pro Collections that cater to various makeup artists and makeup lovers in your life all at a discounted price.Let's dive right in and explore the options.
If you're a body painter or know one that needs to restock on a few staples then take a look at our 1st collection, Paradise Pro Collection. This 5-piece collection comes with our classic vegan Paradise Makeup AQ Professional size pans in Red, Blue, Yellow plus Black and White to mix and match.
Our 2nd collection is for all those who love to sparkle! The Pro Glitter Collection contains 3 loose Paradise Glitters in Red, Purple and Green plus a mini Mixing Liquid to adhere glitter on face, body or hair. With this set you also get a Glittermark in Blue, this gel formula is perfect for creating intricate designs and dries down quickly with no extra adhesives. Speaking of no adhesives, we have our ECHO Pressed Glitter Palette as a part of this amazing collection. This 3-color palette comes with a Holographic version of White, Gold and Silver to get you ready not just for the Holidays, but New Year's Eve too.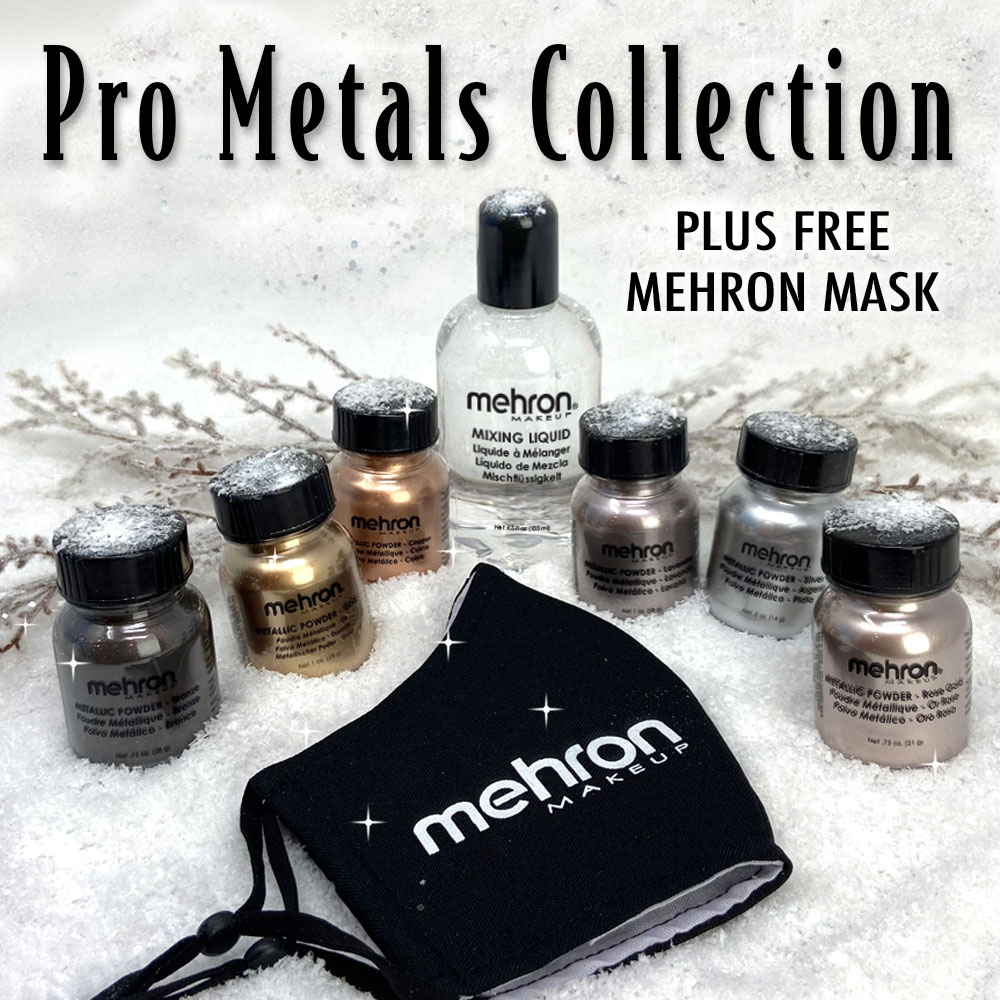 The 3rd collection can really be for any and all art lovers. Our Pro Metals Collection contains all 6 of our beloved Metallic Powders and one full size Mixing Liquid. These loose powders can be used alone or with the Mixing Liquid to create a liquid metal finish that can be applied anywhere on the body. Body painters, beauty artists and special effects lovers all rave about this product.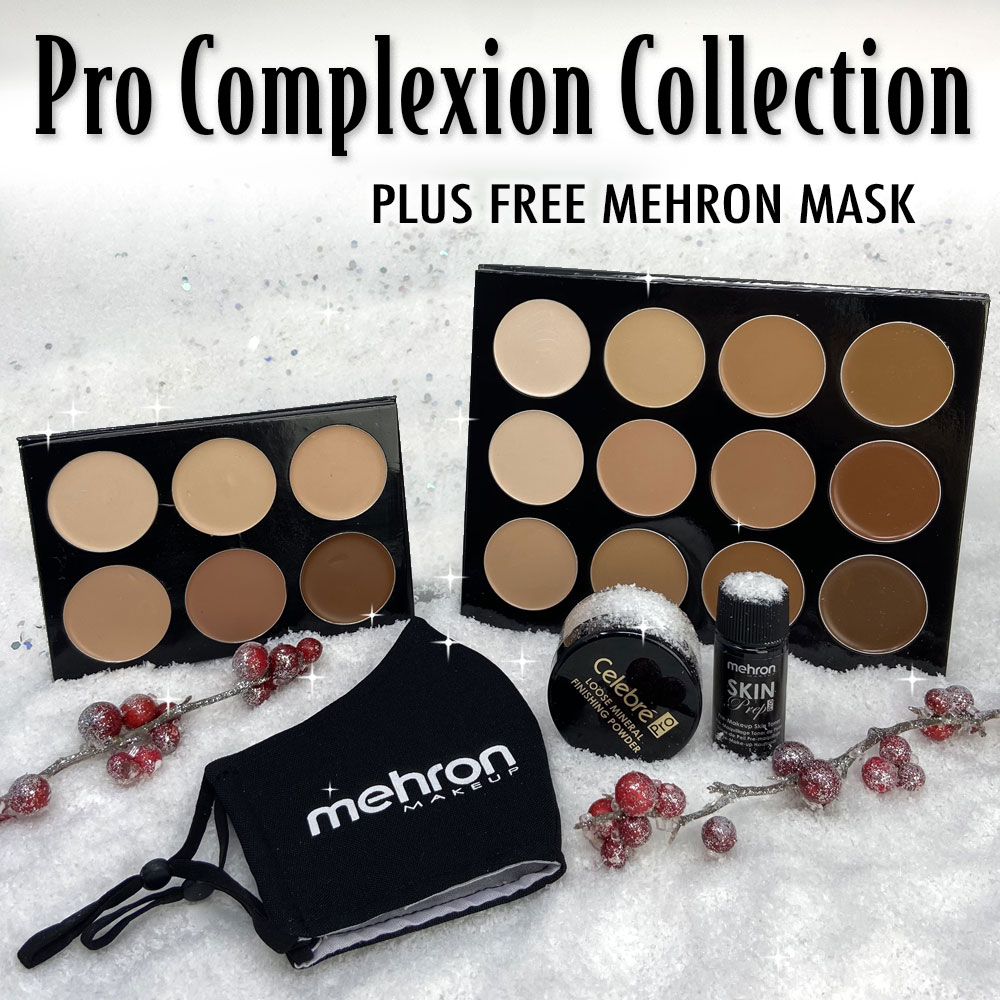 Maybe you need something less creative and more staple. Our 4th collection is strictly beauty and has everything you need if you're a working professional or something who wants to perfect their application skills. The Pro Complexion Collection contains our best-selling Celebre Pro HD Highlight/Contour Cream Palette, Conceal-It Palette, Loose Mineral Finishing Powder in Translucent and a mini Skin Prep Pro.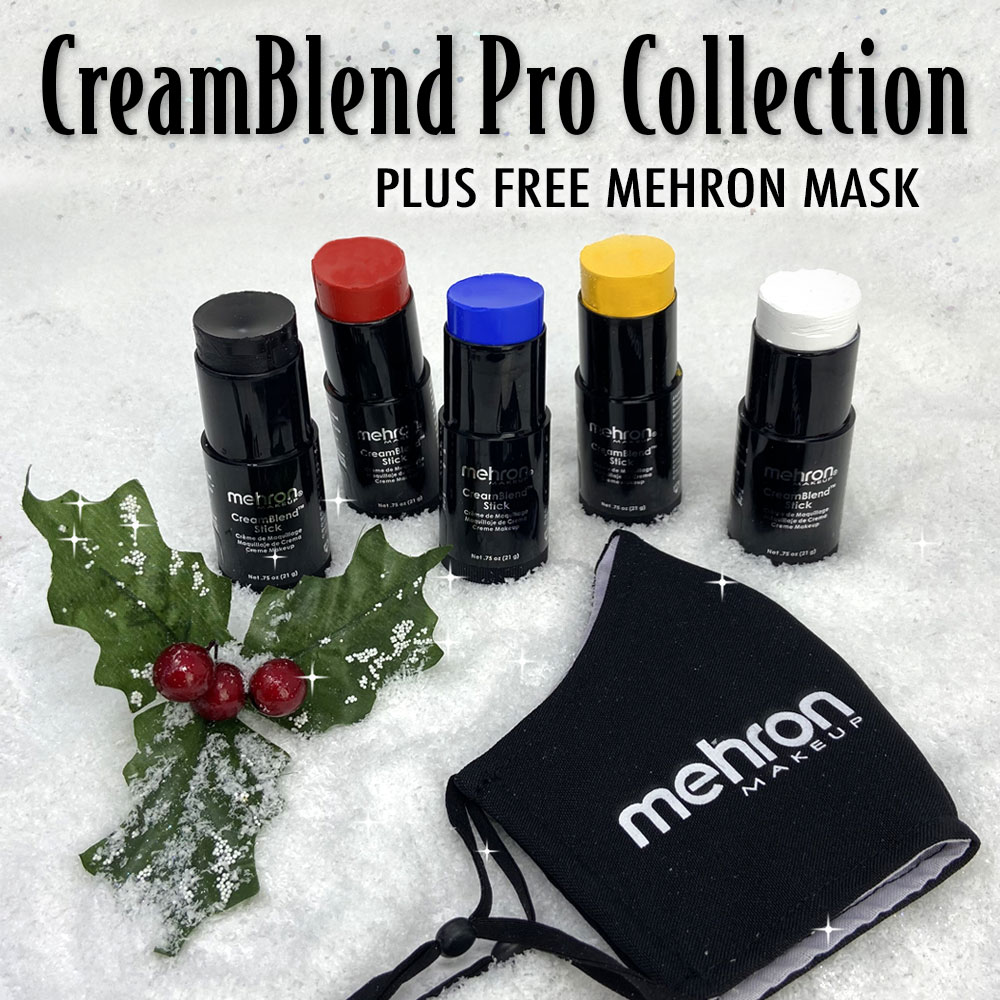 Last but not least, our 5th collection…The Creamblend Pro Collection. This collection is great for face and body artists, cosplay and more! This rich, pigmented formula comes in convenient twist up containers for easy application and is 100% vegan. With shades like Red, Yellow, Blue, Black and White you have every option needed to create custom shades.
The best bonus of all is that all of these collections are discounted up to 30% off and all include a FREE Mehron Makeup Face Mask. Our branded Face Mask is washable and reusable with adjustable ear straps for a comfortable fit. Grab your favorite collection (or more) and create some statement eyes to rock with your mask this holiday season.