More
Cosmoprof Worldwide Bologna - Simply Amazing!
A beauty industry show of global proportions. That is Cosmoprof Worldwide Bologna. And for the first time Mehron was a part of it. Last week the Mehron team headed to Italy for the largest beauty event in the world encompassing the entire cosmetics and professional beauty industry, and the experience was amazing. From the endless energy on the show floor to being selected as one of only four finalists out of over 600 products for the Cosmoprof Worldwide Makeup Awards, there was non-stop excitement for four days.
One of the most prestigious beauty product competitions in the world, the Cosmoprof Awards formally recognize the absolute best in beauty products, celebrate innovation, and honor excellence in packaging design and formulation.
"1927 Liquid Vinyl was a product we created to celebrate our 92-year history. A modern take on the iconic 1920's black eyeliner using the latest technologies and advanced formulations, Mehron's chemists created a jet black, paintable liquid makeup that delivers a high-shine, vinyl-like finish. This product, together with its retro packaging, honors Mehron's roots and showcases both Mehron worlds – Beauty and Performance. It is a distinct product that is perfect for runway, editorial, body painting, and extreme beauty," says Mehron's President, Martin Melik. "Having our House of Mehron 1927 Liquid Vinyl Makeup selected as one of only four Makeup Finalists for the Cosmoprof Awards, out of the 600+ makeup products from around the globe, was a truly special moment in the history of Mehron."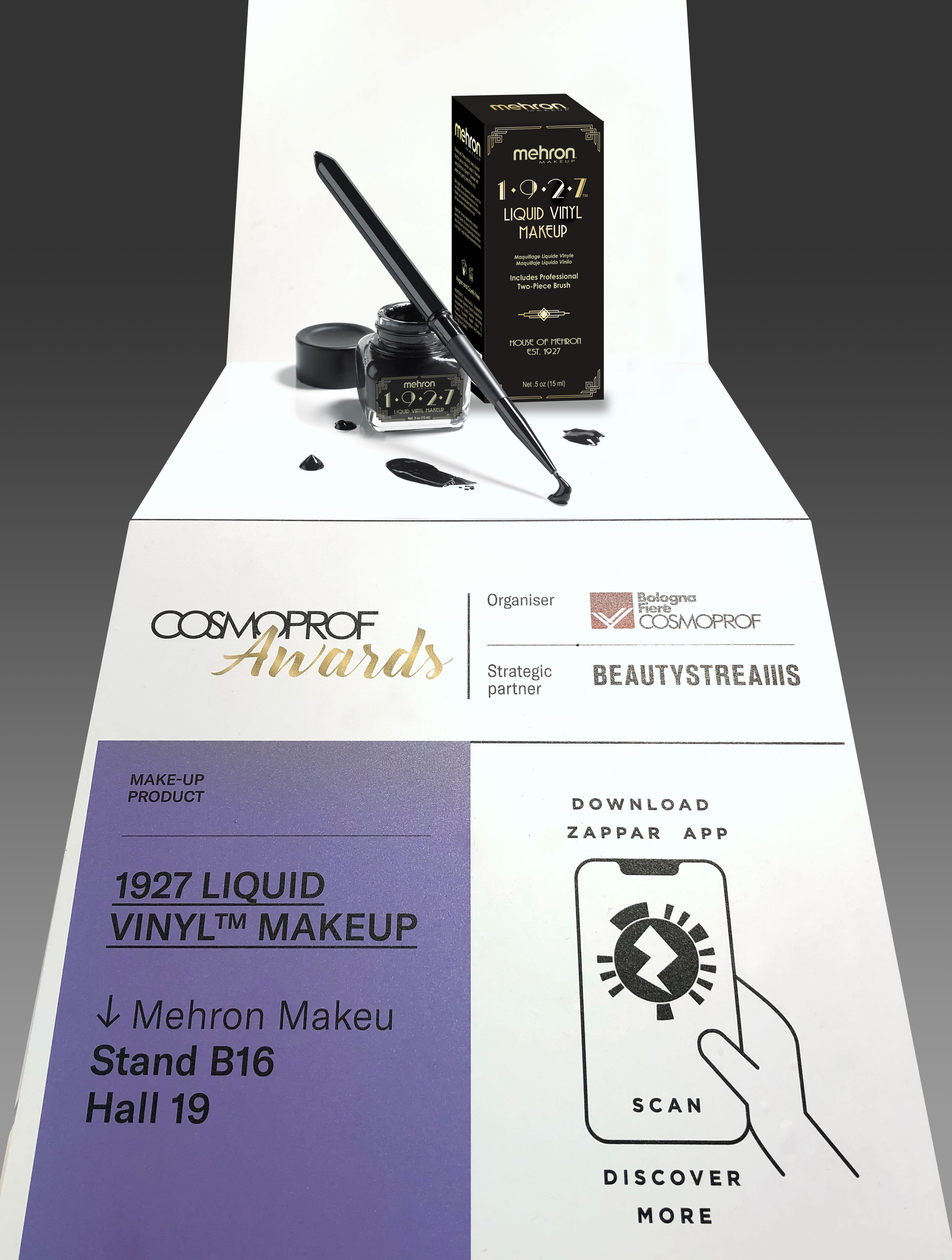 At the booth, the team introduced visitors to Mehron's American-made products. Melik was personally on hand to greet visitors.
"We were blown away by the reception and excitement received by our brand," says Melik.
Globally renowned artist Monique Lily's daily live demonstrations on model Beatrice Catellani really gave attendees a feel for how dramatic Mehron products look and how well they perform.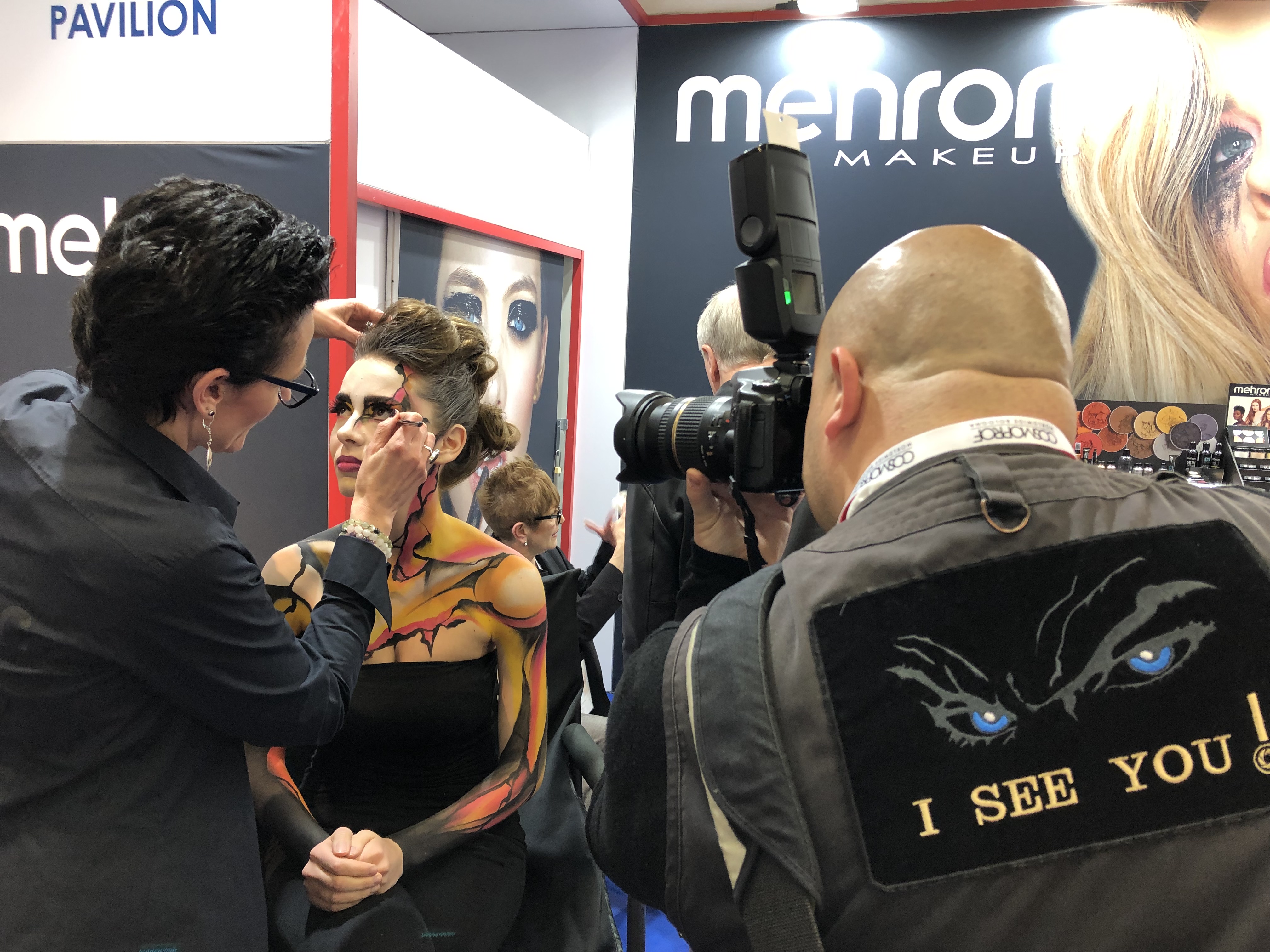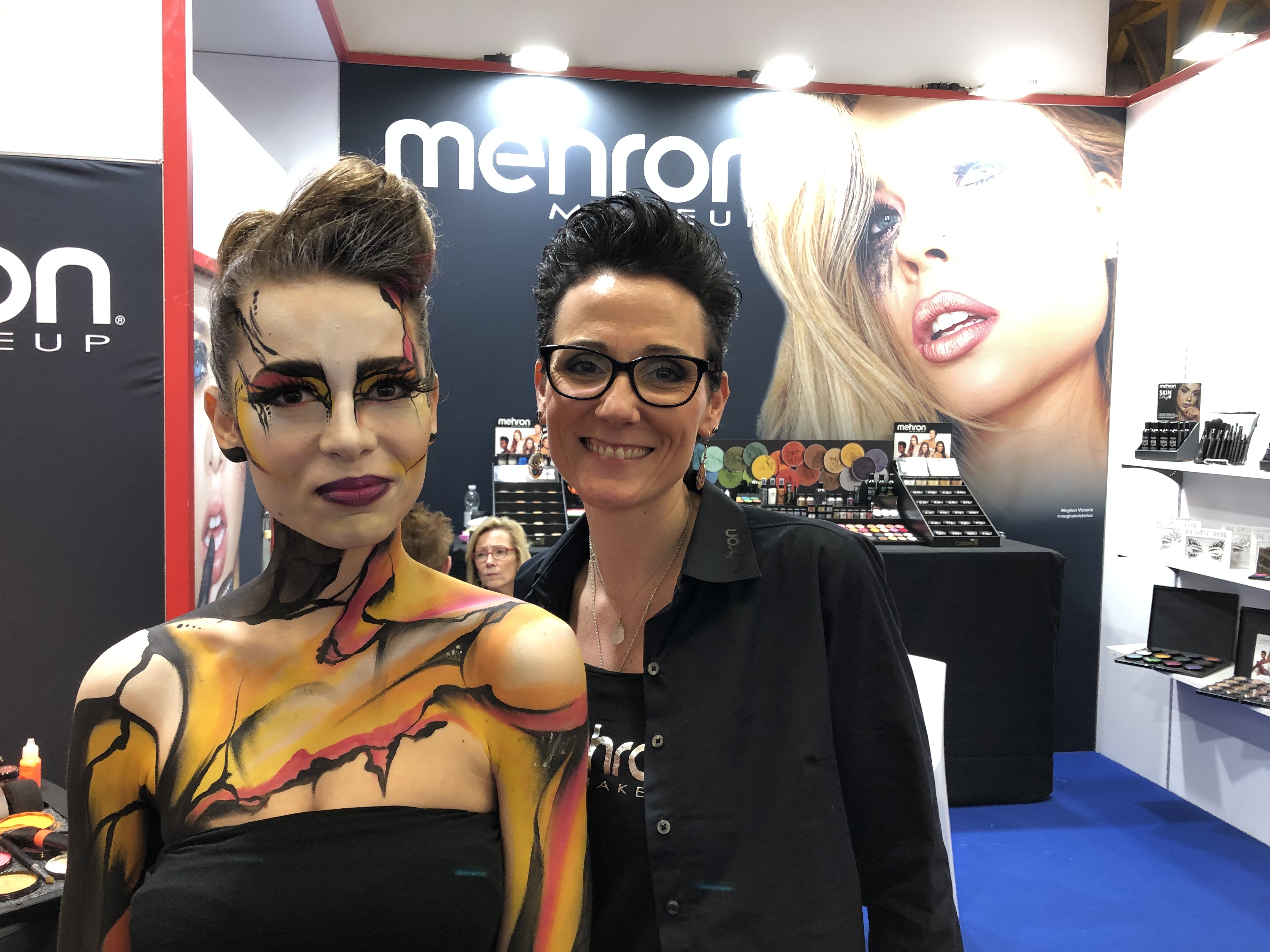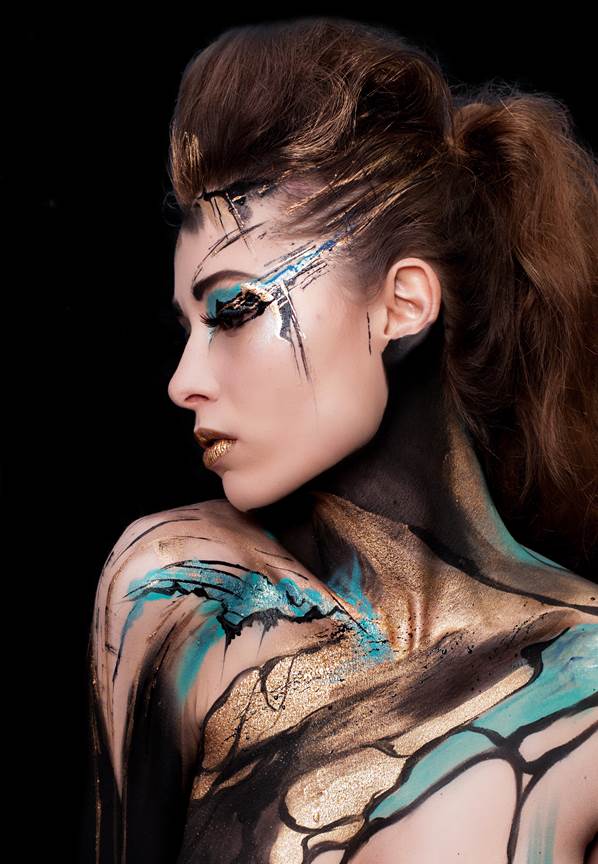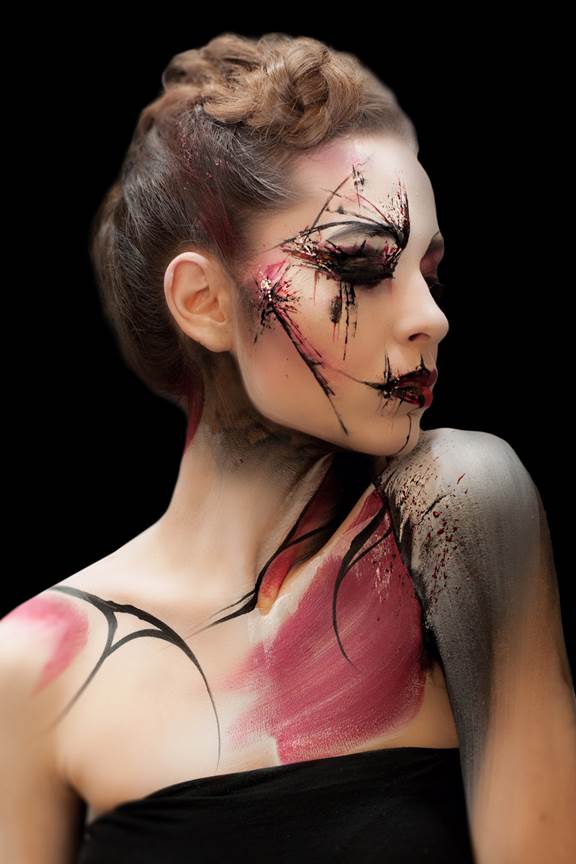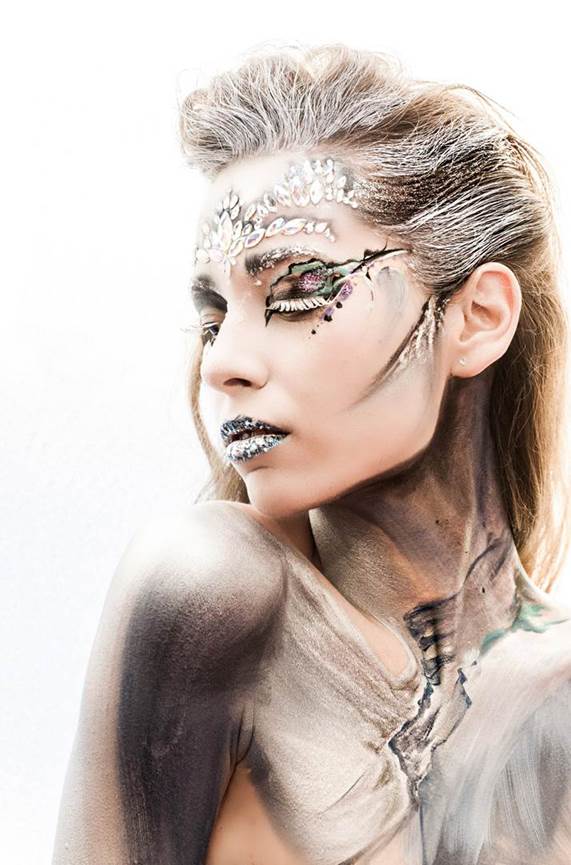 We are definitely looking forward to Cosmoprof Worldwide Bologna 2020!