Amazing Artists, New Products and Fun with Friends at IMATS New York
20th Apr 2018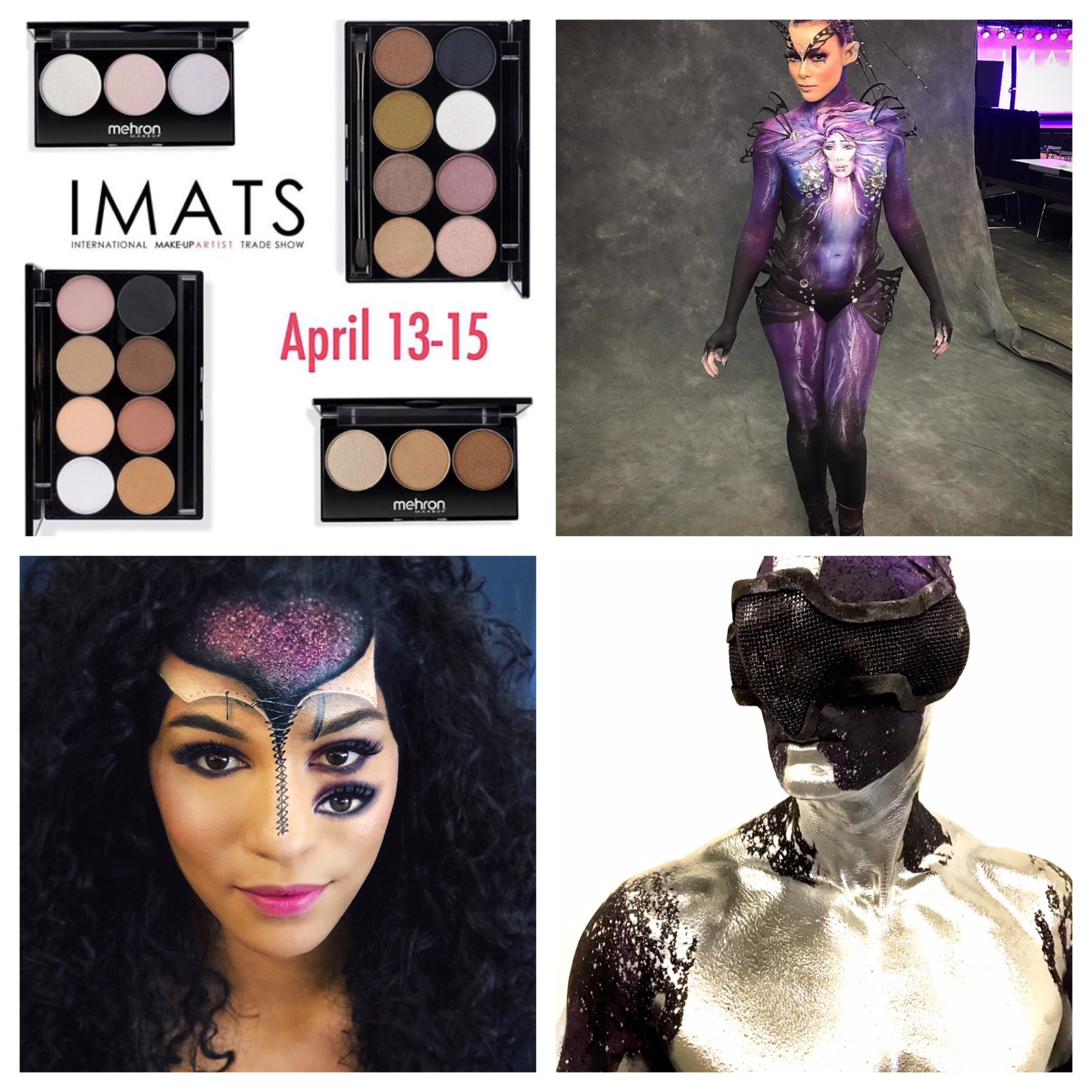 It was another incredible IMATS this past weekend. We LOVED catching up with old friends, soaking in the creativity that filled the air, and sharing new products we have poured our souls into developing. The Mehron booth really rocked with top notch talent. Nix Herrera joined us for Pro Night where he wowed everyone with his avant garde art. Social media sensation Mimi Choi performed some magic right before our eyes with unbelievable optical illusion makeup techniques. And Mehron Girl Victoriia Bessarab from the Ukraine wowed us with the looks she created with Mehron products at the Media Academy booth. Last, but not least, there were the launches! We kicked off the show with the debut of our brand new E.Y.E Shimmer Palette, reformulated matte E.Y.E Powder Palette, and gorgeous new Highlight Pro palettes.
Nix kept things hot with his liquid metal makeup. The shimmery Metallic Powder and Mixing Liquid combo really popped against the black, purple and blue shades of Paradise Makeup AQ.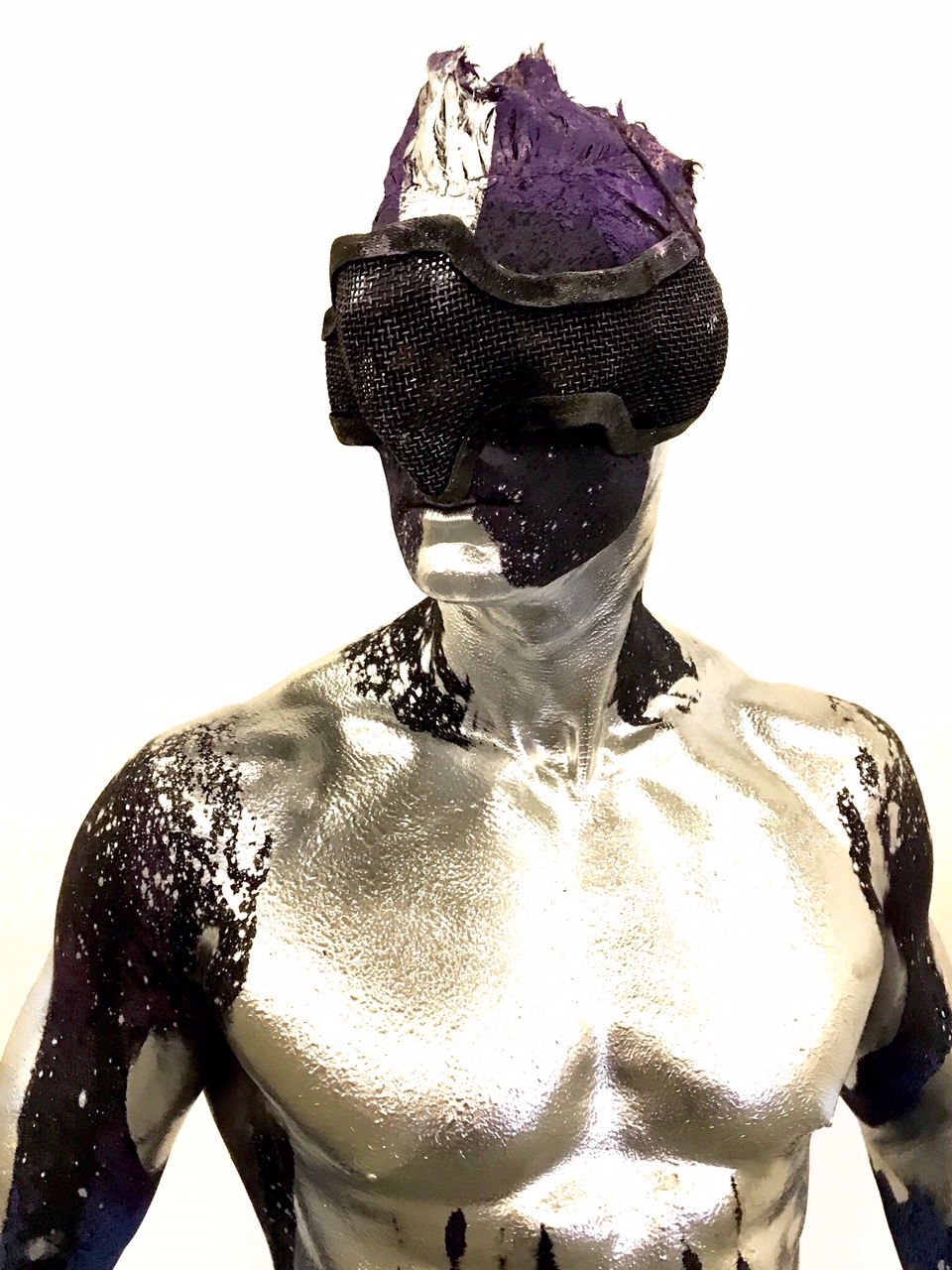 Model: Matthew Fox (@iammatt_fox)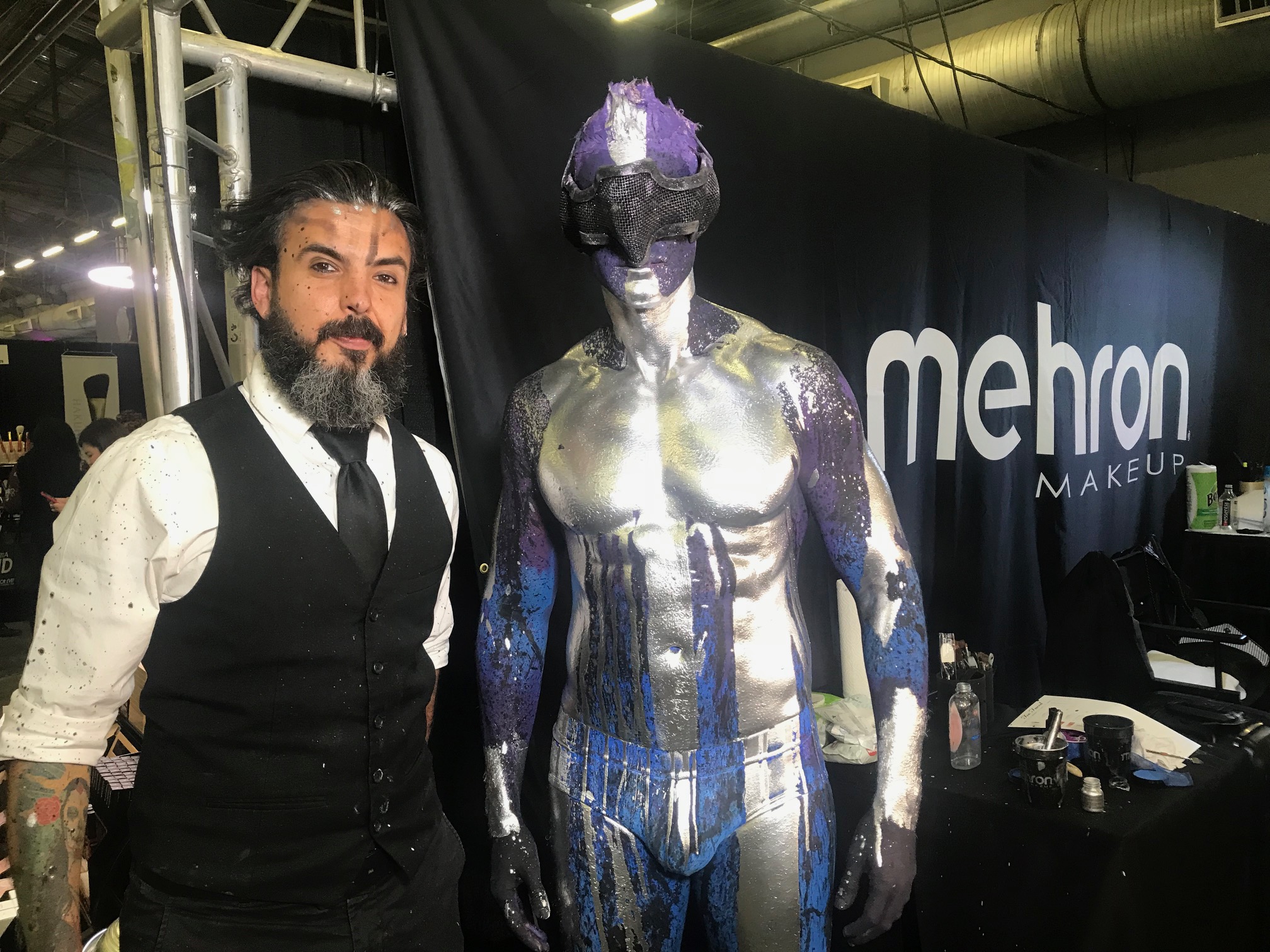 All eyes were definitely on Mimi Choi and her model. We love how Mimi tricked the eye with this look - and apparently so did the media. Bustle, PopSugar, Allure, ID Magazine and more stopped by to chat with her. Thousands more caught her at work watching our Instagram Live.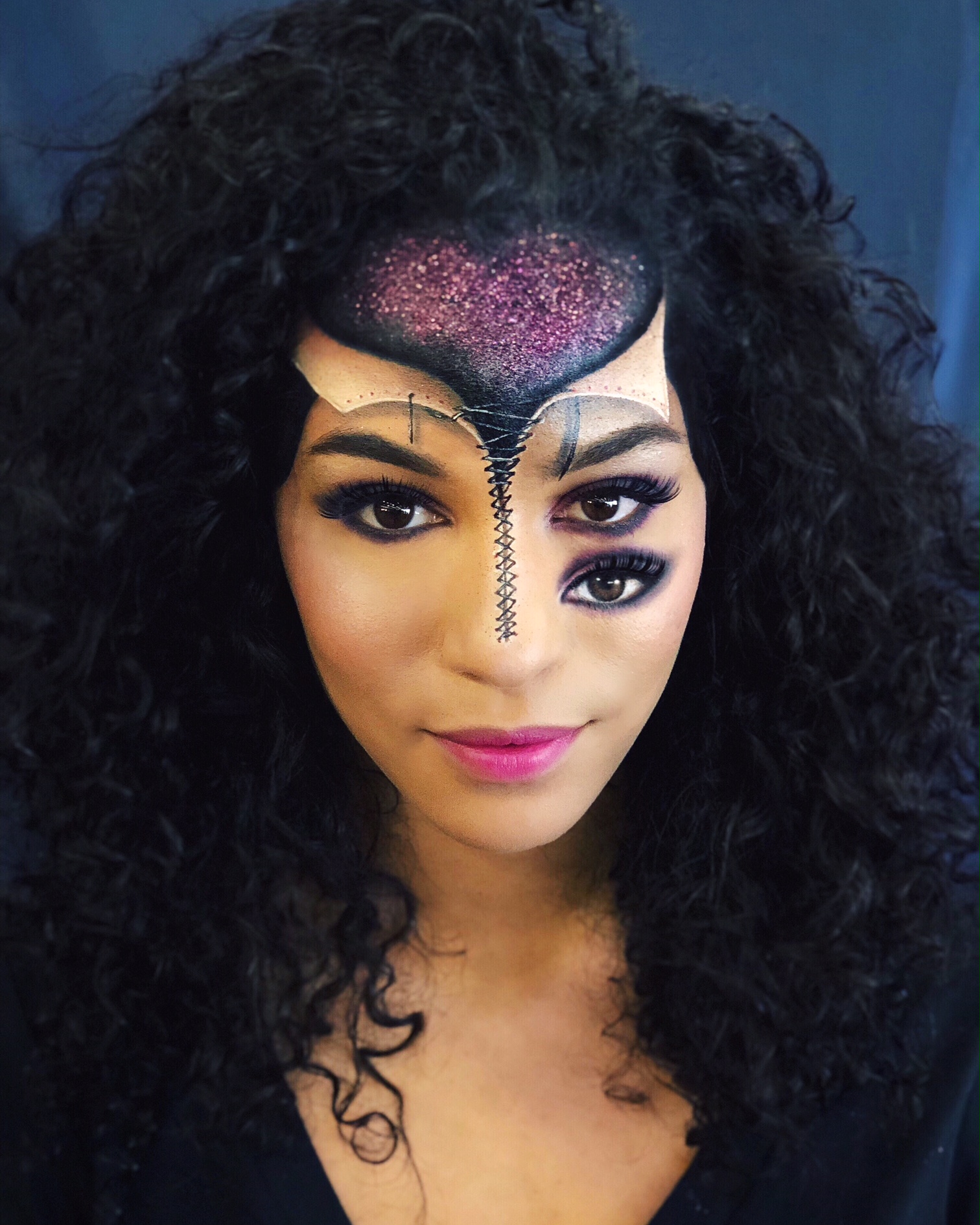 Model: Sharlene Radlein (@sharleneradlein)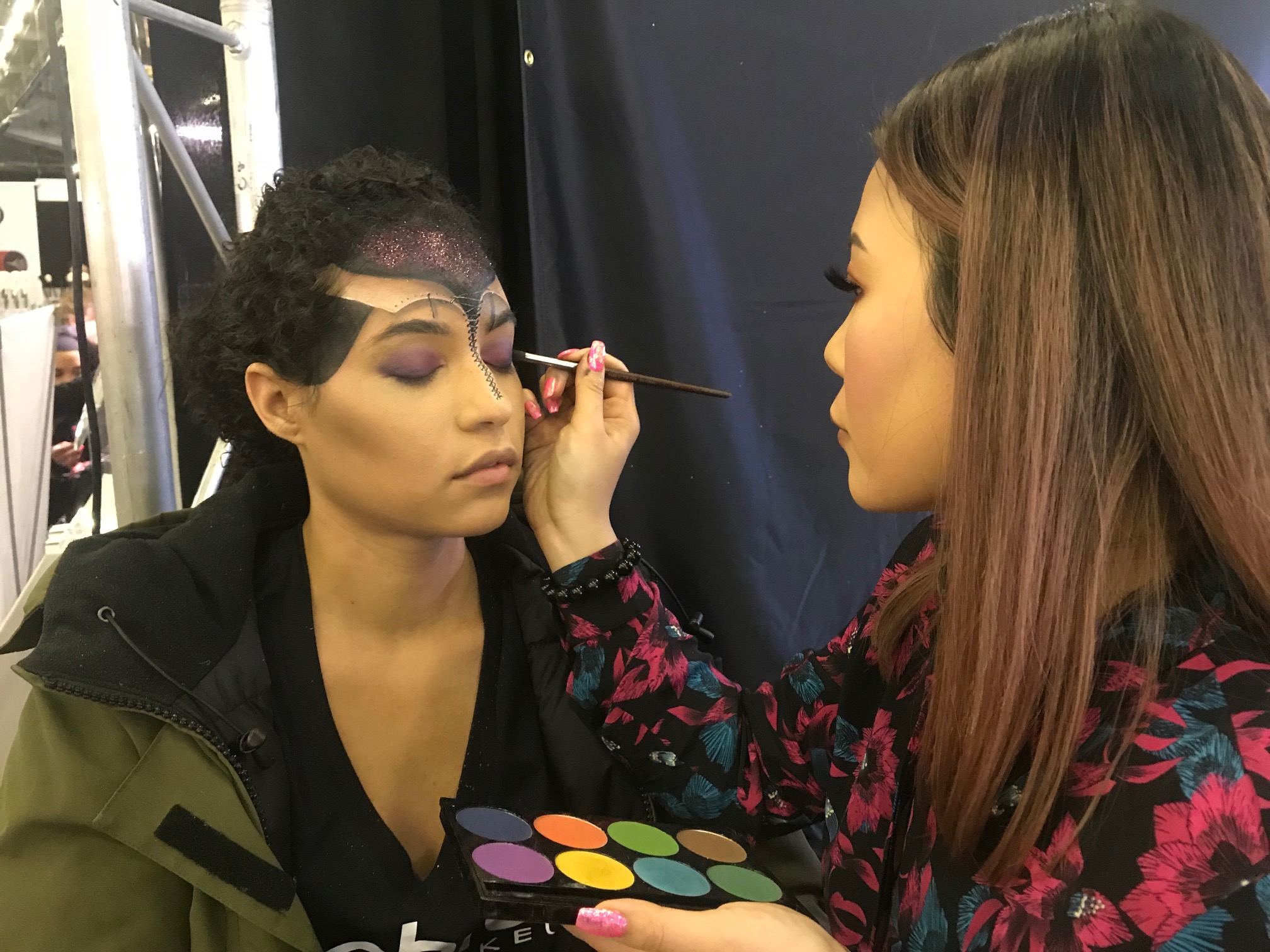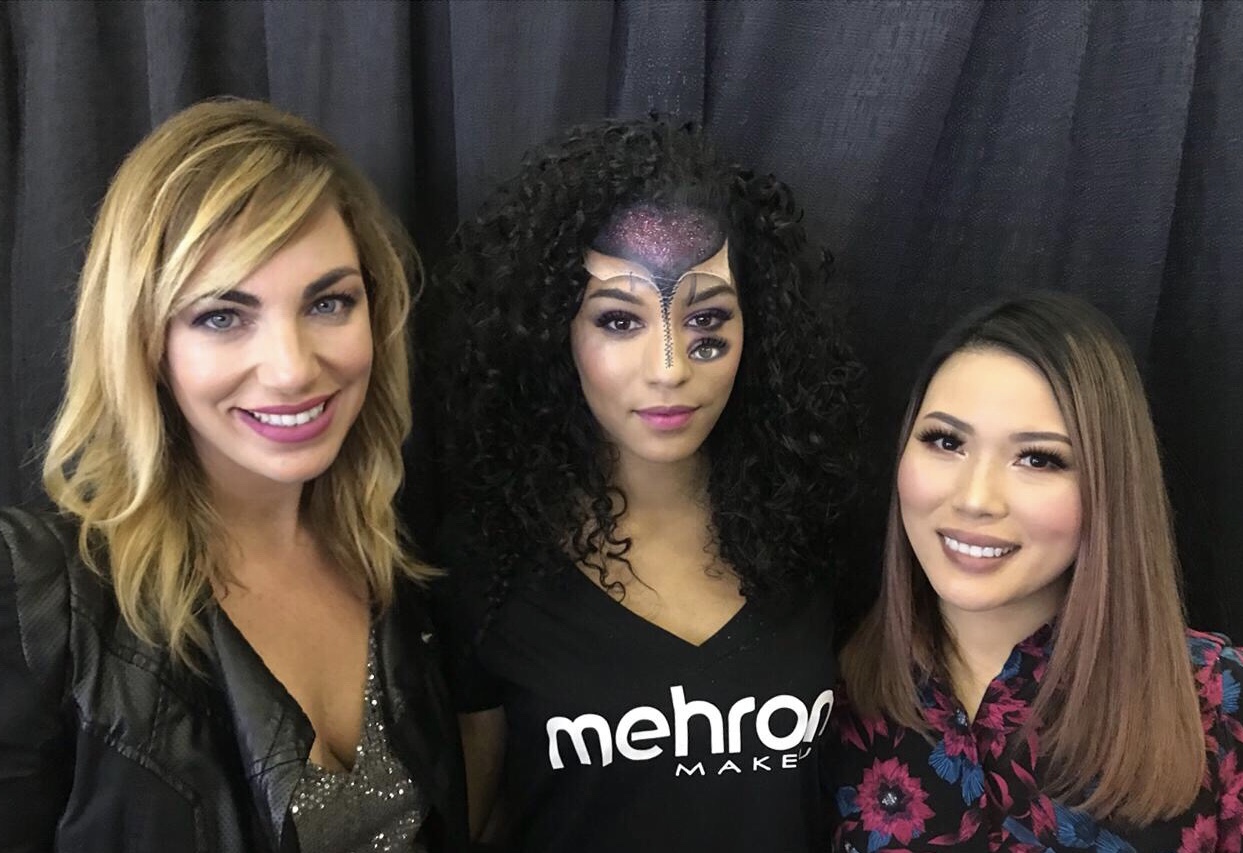 The looks of Victoriia Bessarab took our breath away. The depth of her artistry is demonstrated with this look.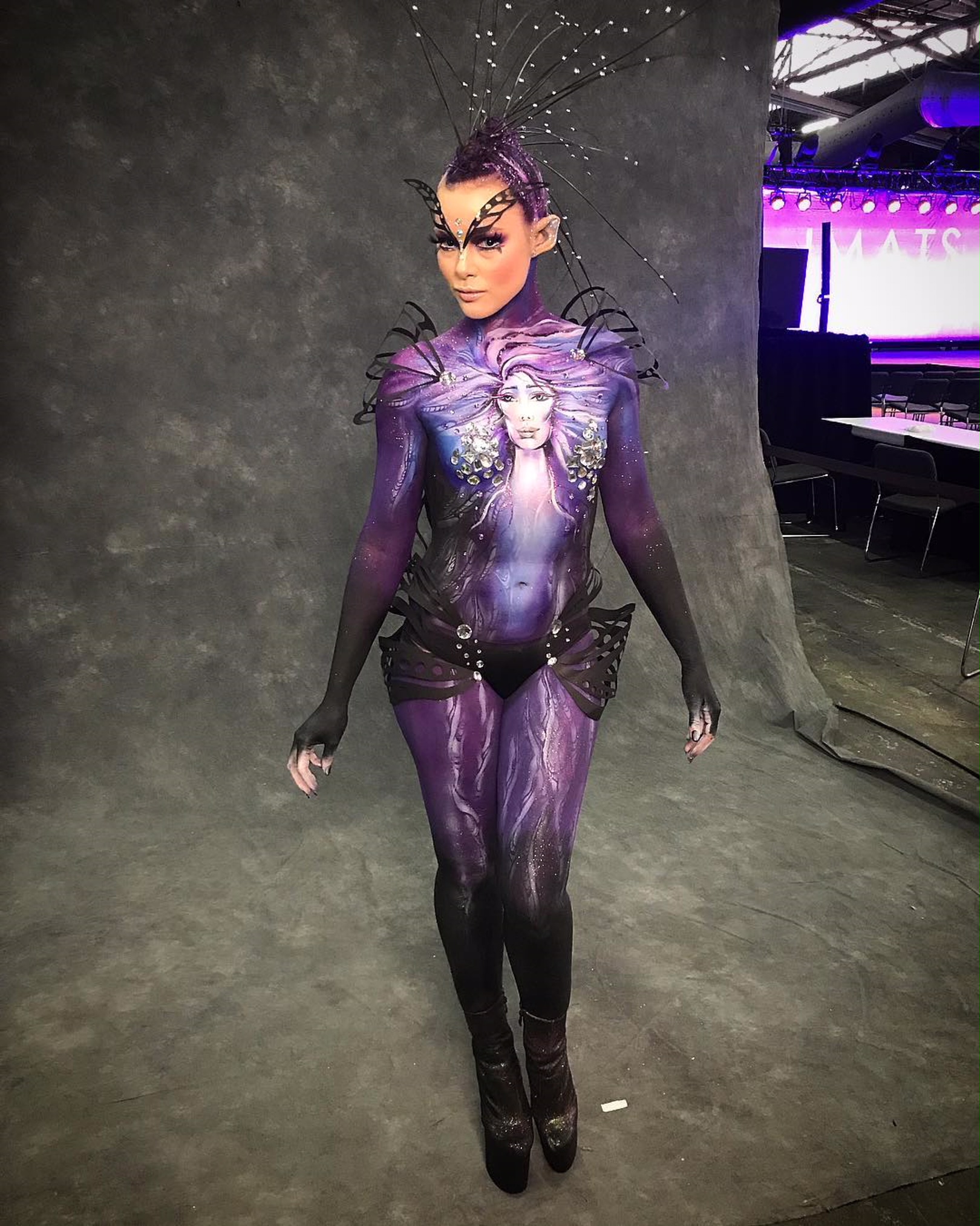 And the launch of our new E.Y.E Powder Palettes and Highlight Pro Palettes was a success! We couldn't wait to debut these products at the show and were so excited they were such big sellers.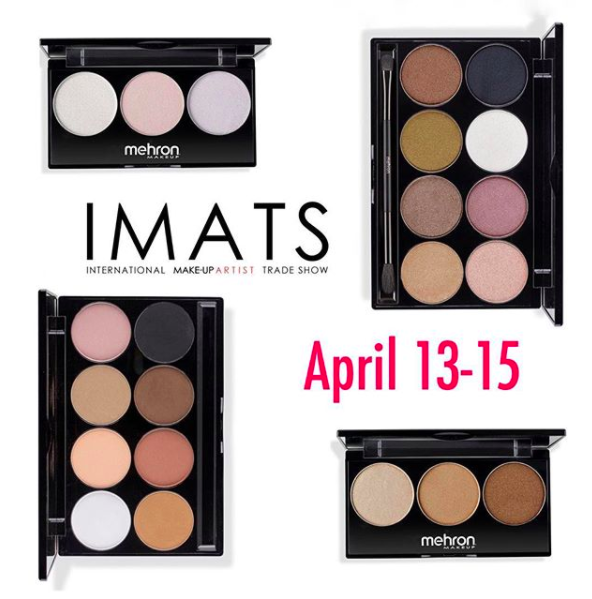 Just take a look at the shimmery gorgeousness of this new E.Y.E Powder Shimmer Palette. The advanced formula blends and builds effortlessly - and never cakes or creases. You will love how velvety smooth this vegan, cruelty-free and paraben-free makeup is!
And we kept the shimmer theme going with two stunning Highlight Pro Palettes. This pressed powder is perfect for illuminating and highlighting the cheekbones, brows, inner-eyes, bridge of nose, cupid's bow and decolletage.
Some of the best parts of the show are catching up with old friends. We were so excited to see Thelma Pollard, who has been the lead makeup artist for The Phantom of the Opera for 30 years!