4 Tips for Beginner Special FX Makeup Artists
23rd Dec 2020
Wanting to dive into the world of blood and gore but not sure where to start? Here are 5 tips and tricks from Mehron pros to get you started.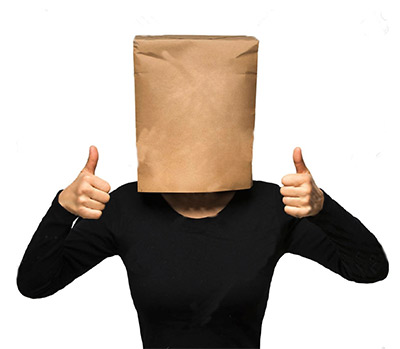 Don't fall for the hacks
Instagram and YouTube are filled with "DIY's" and "hacks" for SFX. But beware! If it sounds too good to be true, it probably is. You can encounter many problems while using non cosmetic grade products to do a makeup. The main concern you should be worried about is that you could be putting something on your body that is not skin safe. When it comes to SFX makeup, safety first!

Use professional products
On that note for professional results, you will need professional products. Cheap makeup yields cheap results. Using top-quality makeup will give you the best results. Professional makeup provides high pigment, high impact, and a longer wear time. This is why Mehron has been trusted by industry professionals since 1927!


Know how to remove
Proper removal is just as important as application. Professional SFX makeup is meant to be long wear and often includes a strong adhesive that takes time to break down. You don't want to harm yourself or your models' skin after the look is complete. Use products like our Spirit Gum Remover or Makeup Remover to break down professional adhesives before pulling off prosthetics. Always be gentle when removing! Rule of thumb is that if you have to tug on the prosthetic then you probably need to soak it in remover longer. Prosthetics should melt away with ease when removed properly!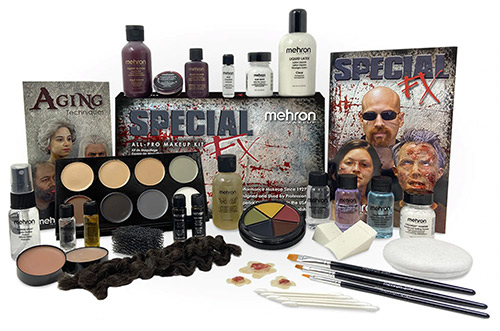 Start with a kit
Mehron's Special FX All-Pro Makeup Kit is a collection of our best products perfect for anyone looking to get into SFX. Mehron's Special FX Kit is equipped with all the makeup and tools needed to create beginner to the most advanced makeup applications! This professional kit also includes 2 step-by-step pictorial instructions for special effects so you can learn SFX from the pros. This kit includes everything you need all-in-one! A $225 Value for $124.95