This Summer's Best Makeup Hack
4th May 2022
We are looking forward to hot summer days, dips in the pool, and long summer nights! These summer joys can also bring on some serious summer makeup struggles. The added heat and moisture that summer brings means that makeup can easily meltdown, smudge, and disappear throughout the day.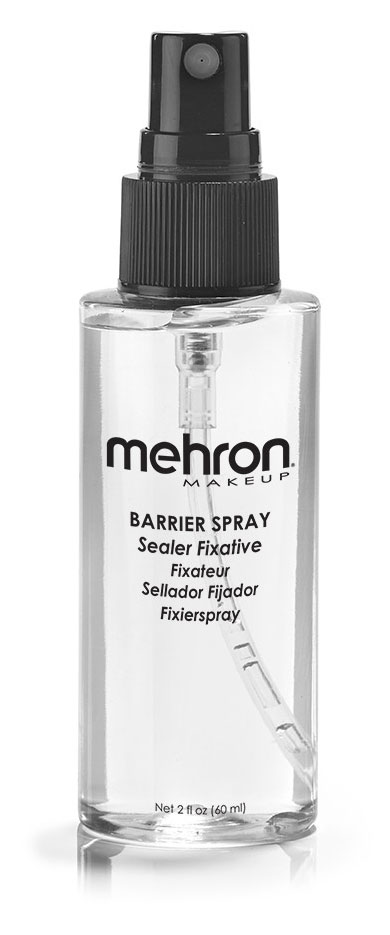 We have the perfect makeup hack for this troublesome makeup problem - Barrier Spray™! Mehron Barrier Spray™ is a specially formulated makeup sealer that makes sure your makeup, during any occasion, stays looking as fresh as when you first put it on. Sweat, tears, rain, or any other moisture won't stand a chance against Mehron Barrier Spray™. You can feel good, look good, and not have to worry about touching up. It makes any makeup transfer-proof, water-resistant, and is a must-have for any makeup lover, professional, or novice.

For a base of protection, mist Barrier Spray on a clean, dry face before applying makeup. This will create a barrier to help stop sweat from breaking down your makeup. After your makeup application, generously mist Barrier Spray™ over the entire face to lock your makeup into place. The professional, vegan formula also helps to prevent makeup from rubbing off on costumes or clothing. Remove with our Bared Makeup Remover & Cleanser for an easy removal process.

Barrier Spray™ comes in 1,2, and 9oz sizes. The perfect summer must-have!
Make sure to follow us on our socials below for more makeup tips and tricks!
Instagram- https://www.instagram.com/mehronmakeup/
YouTube Barrier Spray Video-
https://www.youtube.com/watch?v=Ltud35-3WVU
YouTube- https://www.youtube.com/mehronmakeupofficial
TikTok Barrier Spray Video-
https://www.tiktok.com/@mehronmakeup/video/7092090712677780782?is_from_webapp=1&sender_device=pc&web_id=7090550801795679790
TikTok– Mehronmakeup
Facebook- https://www.facebook.com/mehronmakeup
Twitter- https://twitter.com/mehronmakeup