Hygiene Tips for Face Painters
19th Mar 2021
Keeping makeup and tools sanitized is crucial part of being a professional artist. When working an event with multiple clients it's important to properly cleanse your products to keep both you and your clients are safe. Luckily, Mehron has developed quick and easy hygiene products for all your cosmetic needs.
Let's start with tools. Our Stainless-Steel Spatula is the perfect tool for removing products from their containers to mix onto a mixing tray. Removing products with a Spatula prevents cross contamination and keeps makeup sanitary.

A lot of people ask, how can I sanitize my actual makeup? Mehron's developed an answer with our new Cosmetic Sanitizer Spray! You can spray it directly onto powders, creams, water-based products, tools, work surfaces, and more! Keep your makeup fresh and sanitized with this eucalyptus infused formula. It helps to remove germs and bacteria and keeps your products fresh and clean.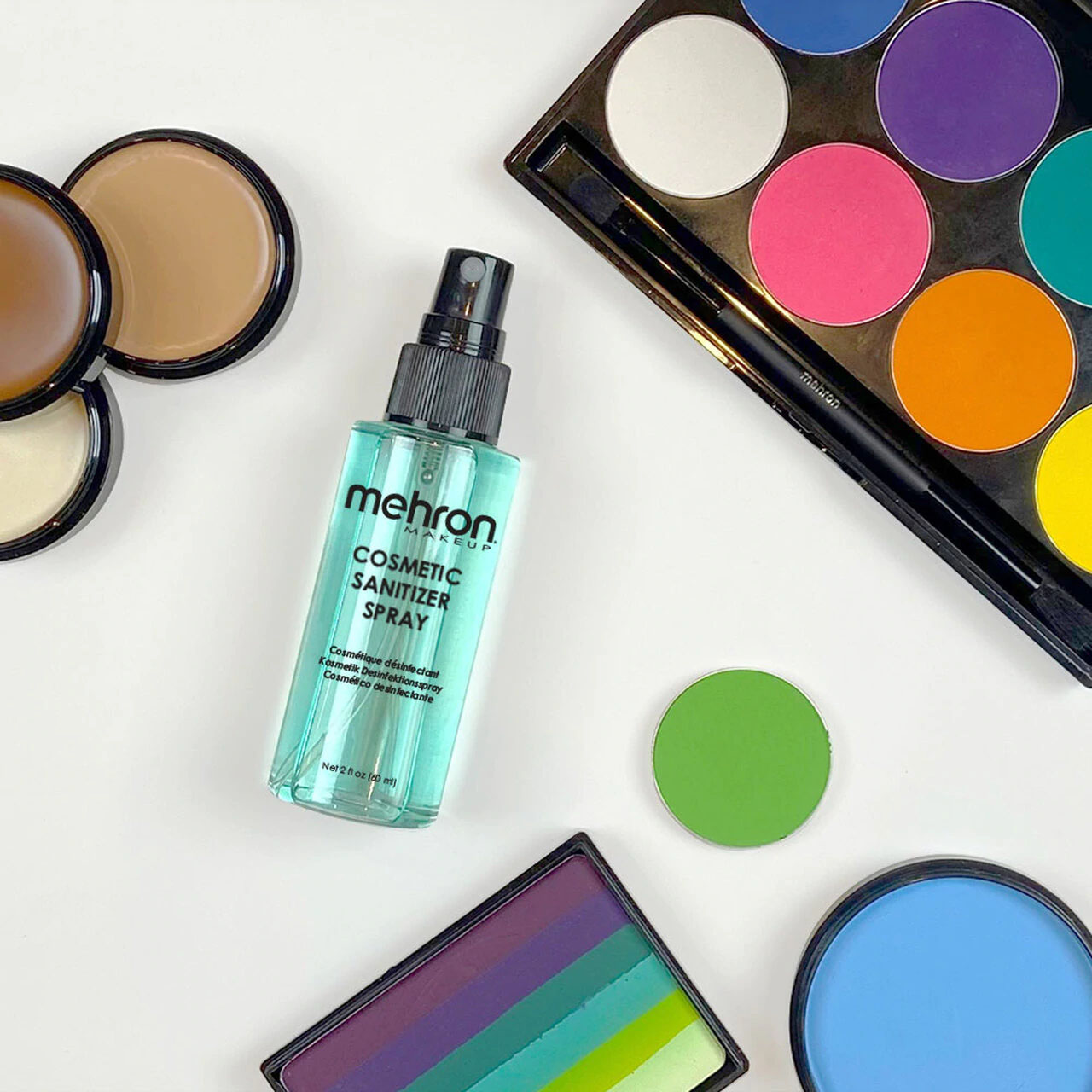 After applying makeup to each client you should always sanitize your brushes. Mehron's Brush Cleaner is a blend of grease cutting solvents that disinfect and cleanse both natural and synthetic brushes. It even evaporates quickly allowing for quicker reuse of brushes in between clients.

Always practice proper hygiene routines when working with cosmetics. Anything that's being applied to the skin is important to keep clean and fresh. These 3 products are a must have for any makeup artist whether you're a beauty artist, body painter or sfx artist.