How to Choose the Right Foundation for Your Skin Type
23rd Aug 2021
There are so many factors when it comes to choosing the right foundation. What it all boils down to is skin type, coverage, and finish. Luckily whether you're oily, dry, or have combination skin Mehron has a foundation to suit your all of your needs.
Let's start with our best-selling foundation, Celebré Pro-HD Cream. The vegan formula is infused with Pomegranate, Aloe, and Vitamin E. Its oil free formula and lightweight cream texture is perfect for any skin type! Depending on how it is applied it can be built from a natural sheer coverage all the way to a full coverage! With a damp Face Smoothie Sponge you can buff and blend it out to a light, natural finish with a subtle dewiness. If you prefer more of a full coverage, use the Smoothie Sponge dry and thoroughly press into the skin. To set the cream and offer a subtle hue, top it off with our Celebré Pro-HD Mineral Finishing Powder.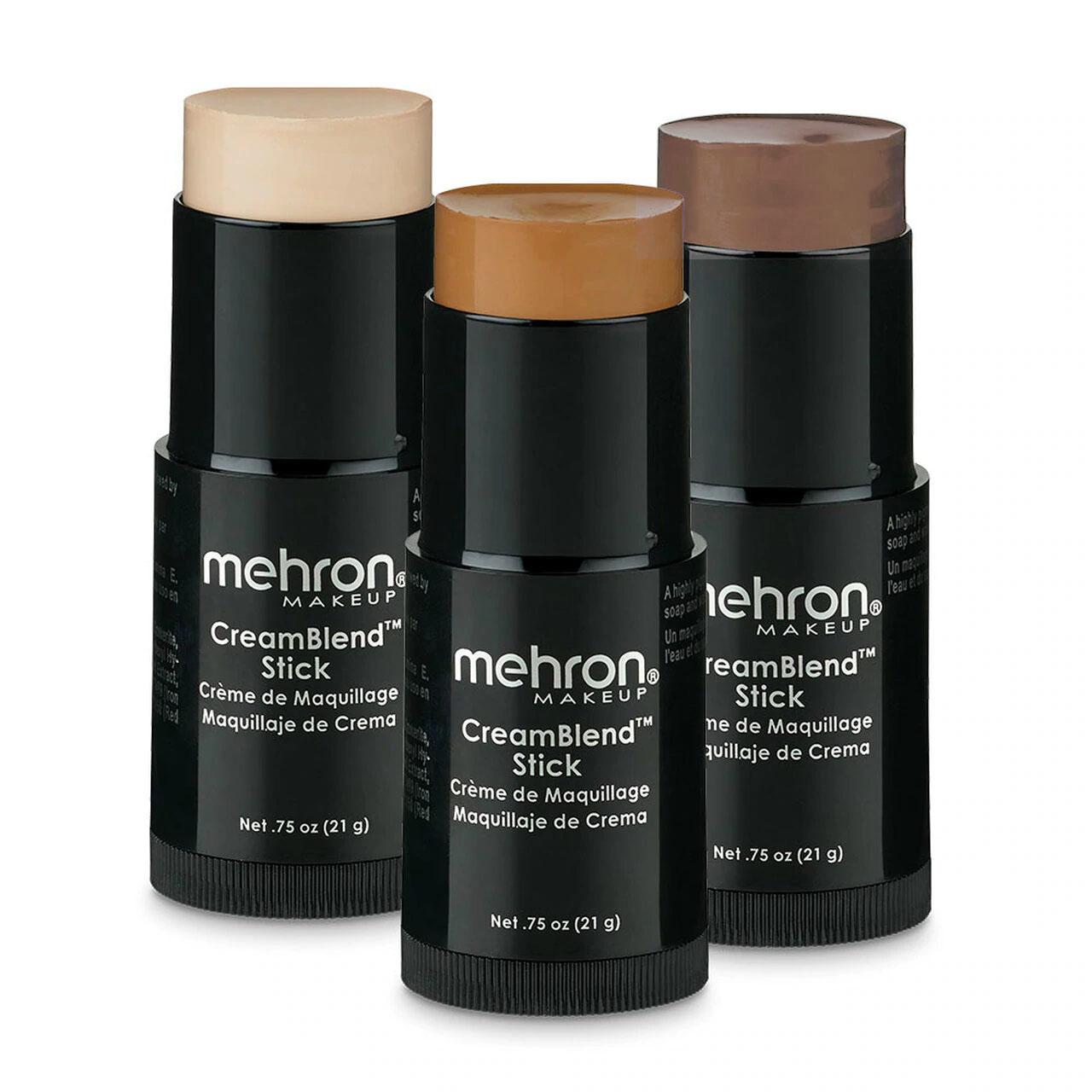 If you're looking for completely full coverage without having to build, try our Creamblend
Stick Foundation. These foundation sticks pack a lot of punch when it comes to pigment! Since Creamblend
is a richer cream than Celebré Cream its most suitable for those with combination or dry skin. Creamblend
Stick Makeup is incredibly easy to blend and won't cling to dry patches on the skin. It's easy to apply stick applicator makes it super easy to contour, highlight, and more!
Oily skin? We got you covered! Try our Celebre Pro-HD Pressed Powder Foundation. The same customizable coverage of our Celebre Pro-HD Creams, but formulated into a finely milled pressed powder foundation. This formula combats excess oil on the skin and instantly blurs fine lines and pores. The natural matte finish offers a completely shine-free complexion and requires no extra setting products.