Halloween 2021 Makeup Tutorials!
16th Sep 2021
Halloween is our favorite time of year. That's why we've teamed up with some of our favorite artists to bring you 5 easy to follow Halloween makeup tutorials. If you're looking for something glam, spooky, gory, or futuristic we have it all! Not only that, we have 5 discounted collections to accompany each look so you can recreate your favorite and save over 20%. Here's a quick glimpse at each look.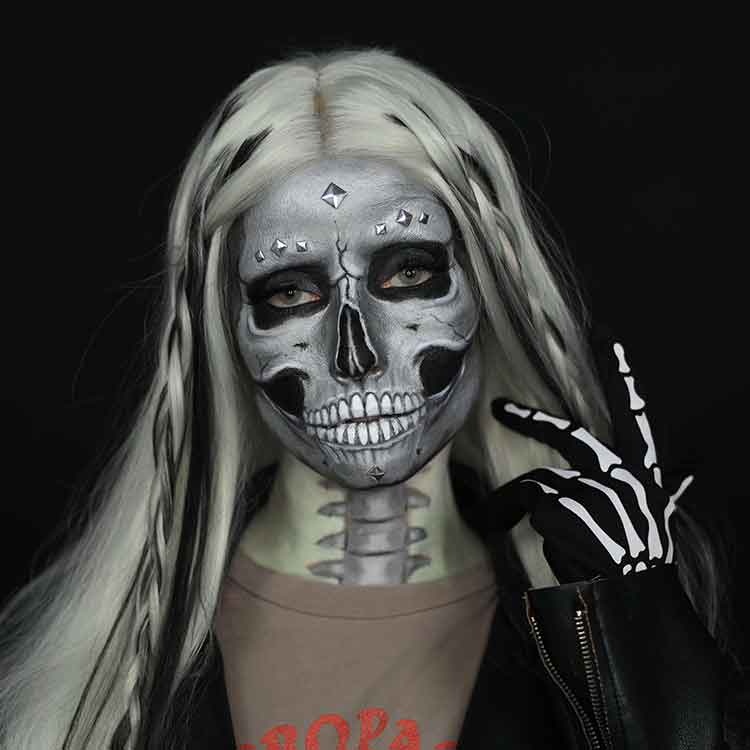 Heavy Metal Skull
Bump up a classic Halloween makeup look with this Metallic Skull tutorial. This 4-piece collection includes 3 Paradise Makeup AQ shades, and 1 iNtense Pressed Pigment so you can create a fun twist on a Halloween staple. Add on your favorite gems, studs, and accessories to enhance your character and stand out from the crowd.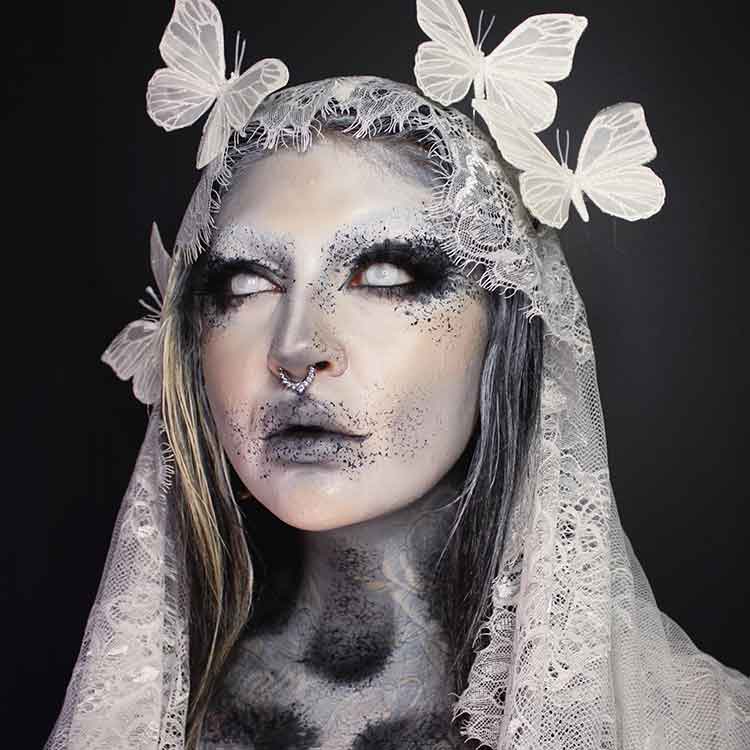 Ghost Bride
Want to haunt the living this Halloween? Scare up some fun with this Ghost Bride makeup tutorial. With 7-piece collection you can get this spooky and simple look to be yours. Add a few accessories and you'll have a look sure to shake up the dead.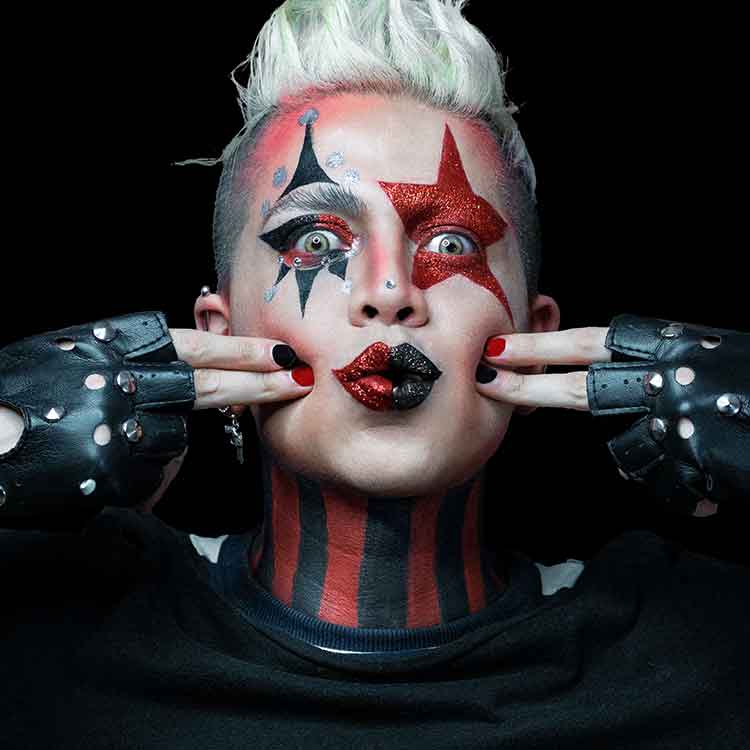 Glam Clown
Not all clowns have to be scary, try this Glam Clown tutorial! This is the perfect way to add a touch of glitter and glam to a fun Halloween look. Using this 4-piece collection you can create a glammed-up version of your favorite clown look.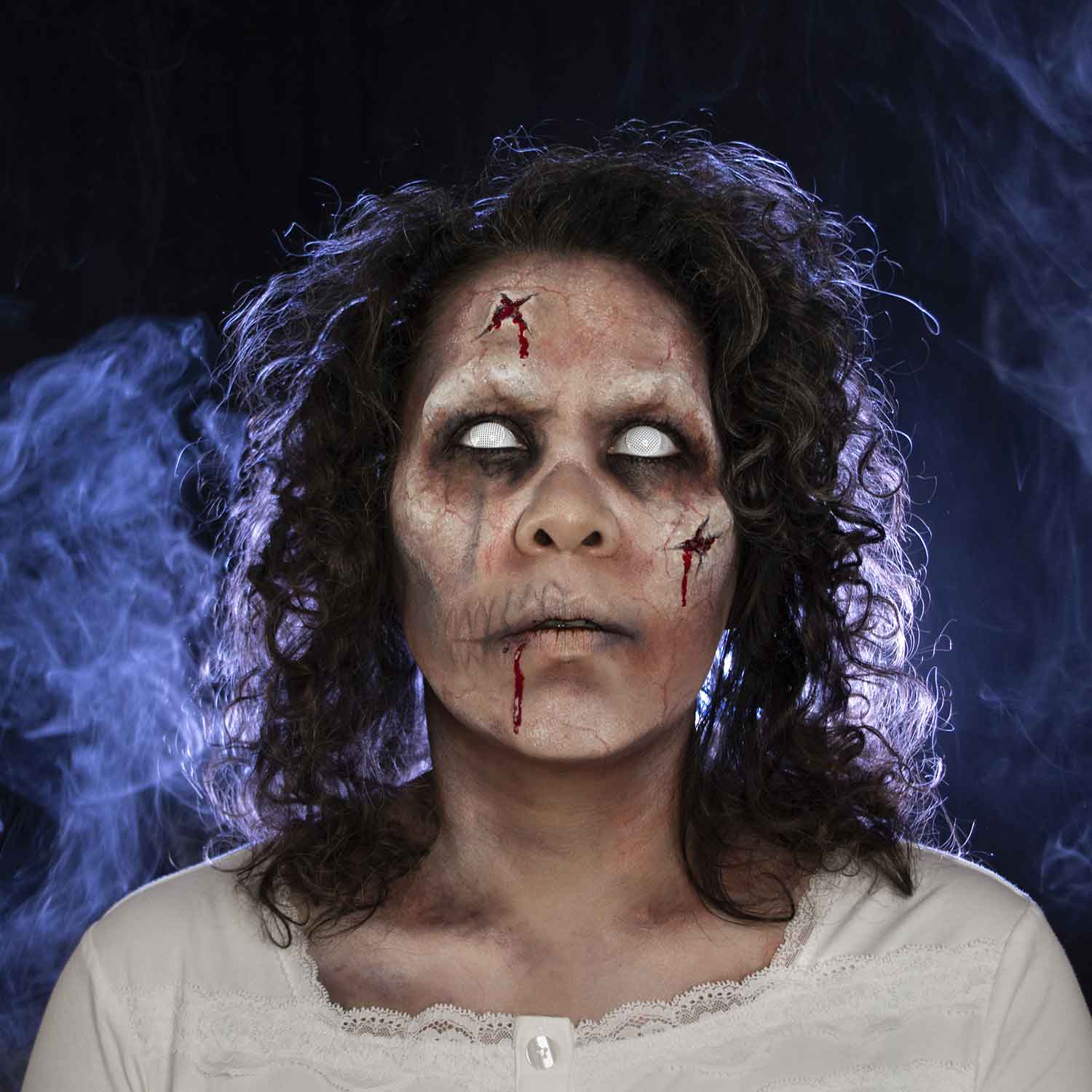 Possessed
Who doesn't love a little scare for Halloween? Get the ultimate demonic complexion in this Possessed makeup tutorial. Snag this 6-piece collection to recreate this possessed sfx look perfect for scaring others on Halloween!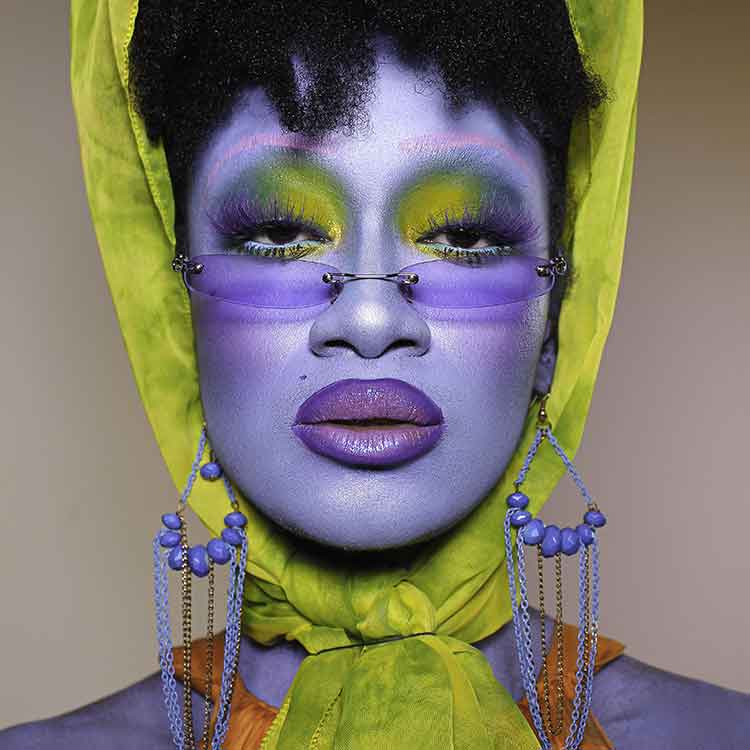 Retro Alien
Want an out of this world look this Halloween? Try this 1960's Retro Alien tutorial. Think Juno Birch meets Doja Cat. This fusion of classic 1960's hair and makeup and colorful alien body painting make for a fun twist on two very iconic artist looks. Shop the 8-piece collection and don't forget some clothing from the thrift store.