Ali Forney Center x Mehron
1st Jun 2022
Pride month is here! Mehron has supported the LGBTQ+ community throughout the year by bringing recognition to LGBTQ+ artists and providing them with an outlet for their art. For the month of June we are raising money for The Ali Forney Center.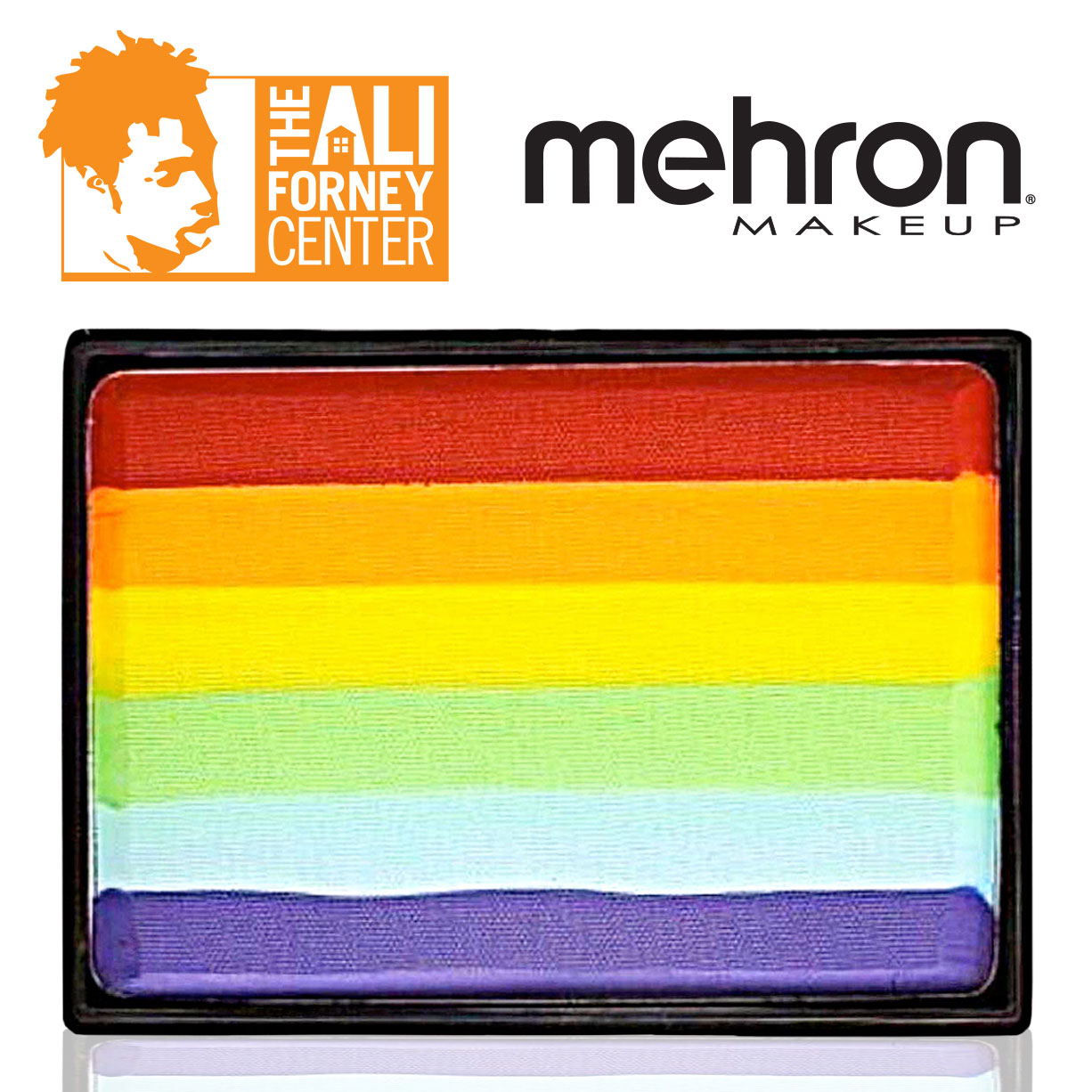 The Ali Forney Center's mission is to protect LGBTQ+ youths from the harms of homelessness and empower them with the tools needed to live independently. The Ali Forney Center (AFC) was founded in 2002 in memory of Ali Forney, a gender-nonconforming youth who was tragically murdered in 1997.
The organization has grown to become the largest agency dedicated to LGBTQ+ homeless youths in the country, assisting more than 2,000 youths at 17 sites throughout four boroughs of New York City. Services at the 24-hour Drop-In Center include medical and mental health services, career readiness and training, four warm meals a day, and case management.
This year, we are excited to announce that we are donating the profits from our Arc-En-Ciel Paradise Makeup AQ Prisma™ BlendSet to the Ali Forney Center during the month of June! This rainbow BlendSet is the perfect makeup to bring out your creativity and celebrate Pride festivities.
You can support the Ali Forney Center by purchasing our Prisma Blendset Arc-En-Ciel here:
https://www.mehron.com/paradise-makeup-aq-prisma-blendset/
and directly donating here:
https://www.aliforneycenter.org/donate
You can follow us on all of our socials below to also see all of the beautiful Pride looks we will be reposting throughout the month:
https://twitter.com/mehronmakeup
https://www.tiktok.com/@mehronmakeup?lang=en
https://www.instagram.com/mehronmakeup/
https://www.facebook.com/mehronmakeup
Happy Pride!