31 Days of Mehron Halloween Finalists Week 3
27th Oct 2021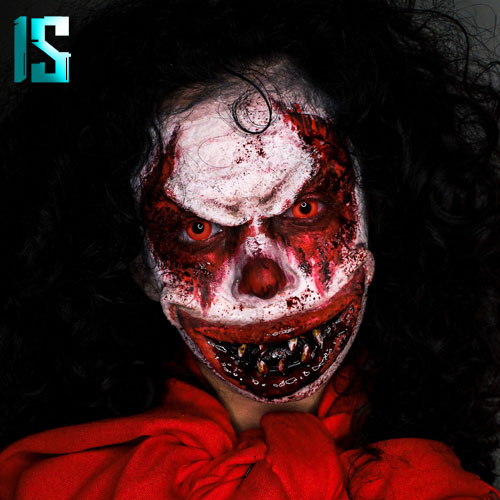 Oct 15th Finalist
Clown Core by artist @makeupby_reym. What's Halloween season without a creepy clown? Pennywise, Twisty, and Art have all been recreated this year so this original take on a horror clown really piqued our interest. The artist created some fun 3D effects with the furrowed brow and exaggerated grin. Like any classic clown a stark white base is best to start with, but paired with lots of red detailing and texture it brings this clown it's ghoulish appeal. To go over the top and bring a true element of gore this artist used Coagulated Blood and Stage Blood in the mouth and splattered onto the rest of the face.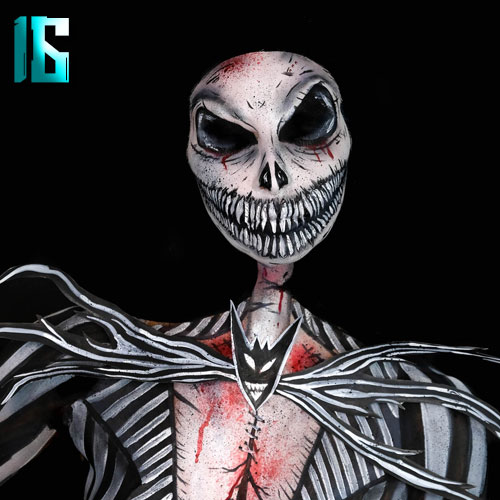 Oct 16th Finalist
Jack Skellington Art by artist @kristakameleon. This artist was inspired by an illustration created by @scarybearyandcompany and brought it to 3D life. Tim Burton characters are always popular for Spooky Season and can easily get lost in the crowd, but when an artist puts a new spin on the character it really stands out in the crowd. Not only is this a fun twist, but the paint job is expertly applied and with lots of fine detail. Quite a bit of Mehron went into the making of this Jack including Liquid Makeup, EDGE Face & Body Makeup, Stage Blood, Blood Splatter, and Paradise Makeup AQ.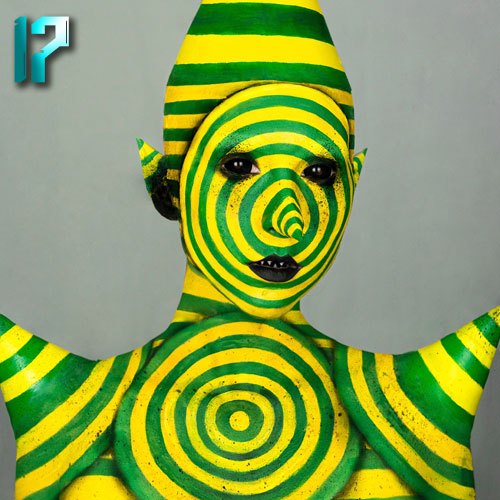 Oct 17th Finalist
Nightmare Creature by artist @alice_crue. This imaginative creature came to be from a nightmare the artist had about a tall, sharp creature that frightened her. When she woke from the dream, she drew it out and turned it into makeup! This is such an amazing concept and eye-catching look. It's mysterious and creepy making it perfect for Halloween. The artist used Modeling Putty Wax to elongate her features and bring them to sharp points and adhered them to the skin with Spirit Gum. A final coating in Paradise Makeup AQ and voila, a character brought to life.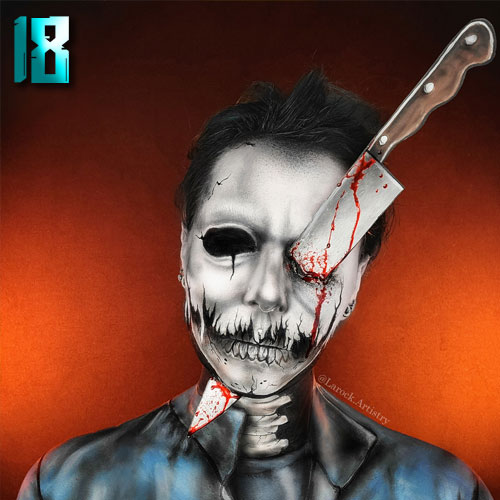 Oct 18th Finalist
Halloween Kills by artist @larock.artistry. This film has been causing quite the stir in the world of Horror Films. We see lots of Michael Myers looks each year, but this one really stuck out! The artist created her own 3D prop using paper cutouts glued to the skin to give a fun 3D aspect. We also can't get over the fine skeleton details incorporated into the mouth and neck. This is a super creative and fun take on a classic horror villain. The artist used Paradise Makeup AQ to paint everything you see in this look.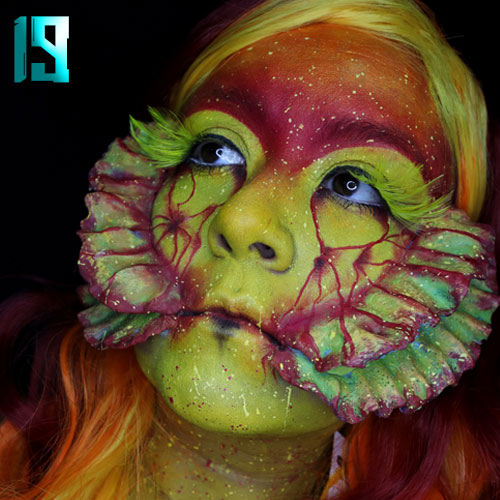 Oct 19th Finalist
Beyond Nature by artist @makeup_by_tra. When we asked this artist what inspired her she said "There is a time in life where I saw myself beyond creativity, inspiration, and ideas. Today I wanted to be inspired and create a piece that really reminds me what nature makes me feel." When is nature not inspiring? We just love the idea behind this look, plus the look itself one of the most intricate and striking submissions we've seen. Just look at this use of color! The artist used a base of Skin Prep Pro, Liquid Latex for the gills, and painted it all with Paradise Makeup AQ.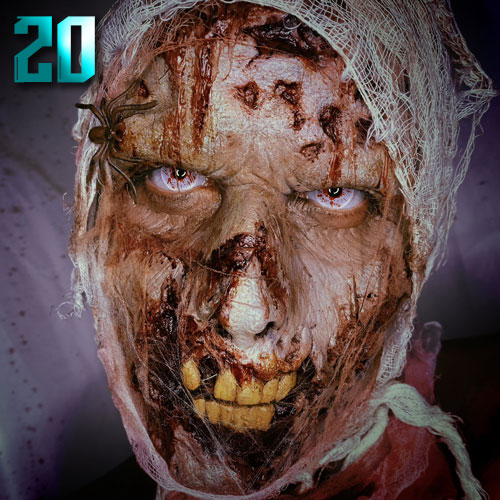 Oct 20th Finalist
SFX Mummy by artist @mandie.strangefx. Mummy makeup is not easy. There's a lot of detail that goes into creating an SFX mummy and this artist killed it. The prosthetic pieces are seamlessly applied and blended into the skin with extra texture using 3D Gel. A little coloring with our Bruise Ring to get that raised from the dead look and all set with some Fixative A and Barrier Spray. Oh, and don't forget the spooky accessories like gauze, webs, and crawling creatures!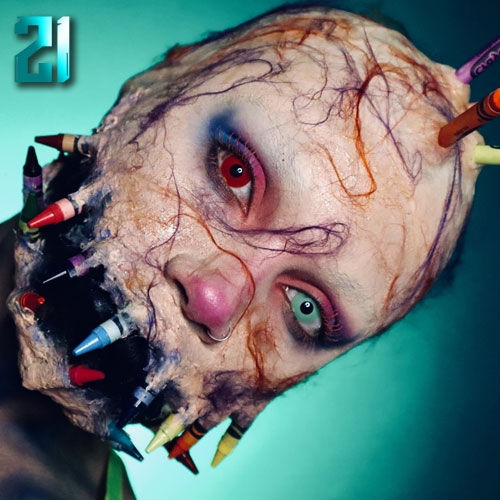 Oct 21st Finalist
Crayola Creep by artist @unusualjaz. This artist was inspired by children's drawings of monsters using crayons, another amazing concept! She brought a fun, creepy, and playful aspect to this creature making it not only visually appealing, but super diverse. The artist uses our Bald Cap to create a perfectly smooth base followed by Liquid Latex and Synwax to create wounds real crayons adhered to the skin. The bold touches of color were created with Paradise Makeup AQ.