31 Days of Mehron Halloween Finalists Week 1
11th Oct 2021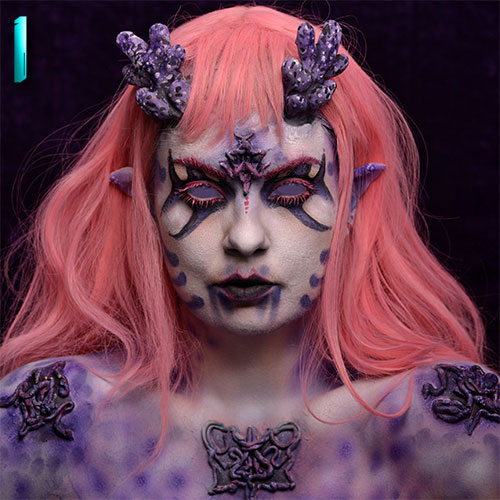 Oct 1st Finalist
The Evil Reindeer Pixie by artist @rozicheeks. What's not to love about this look? It's super unique which is why it caught our eye. What is a reindeer pixie? Who knows! The look takes two different subjects and marries them together beautifully to create this super human looking character that came straight out of an action film. We love the creativity here which is why we chose it to be a finalist. The artist uses Liquid Latex and Synwax to create these amazing 3D designs on the chest, shoulders, and forehead. The rest of the prosthetics, face, and body is painted using Paradise Makeup AQ.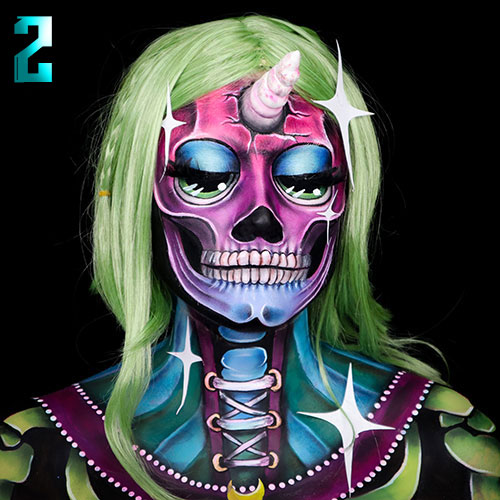 Oct 2nd Finalist
Unicorn Skull by artist @mielsanchezmakeup. Another great mashup of two different themes. We love a good skull, but let's be honest, it tends to be played out. When paired with something like a unicorn and bold colors it brings a new life to the character making it unique and eye-catching. Not only do we love the theme, but its expertly applied. Must have been that rich, opaque base of Clown White used to make the colors pop.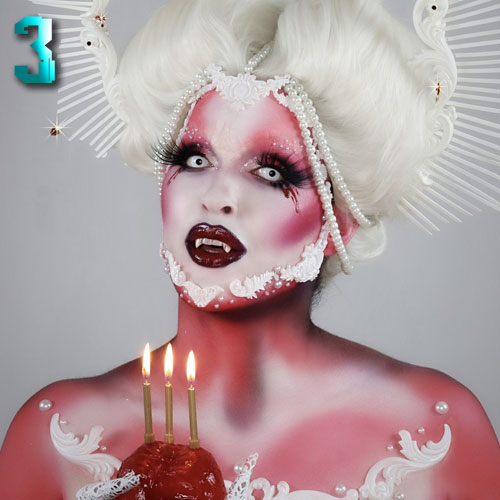 Oct 3rd Finalist
Bram Stoker's Dracula by artist @ladyequidae. Now here's a timeless look, but the amount of detail and accoutrements make this lavish and dramatic. This is not only beautiful, but eerie and mysterious all at the same time. Overall, it's flawless and we love it! This look uses lots of Mehron including Metallic Powder in Silver, Mixing Liquid , Paradise Makeup AQ, Stage Blood, and Squirt Blood.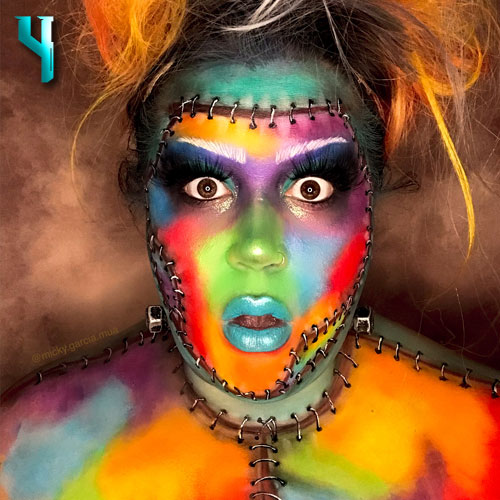 Oct 4th Finalist
Rainbow Bride of Frankenstein by artist @micky.garcia.mua. The mashups are a trending theme this year! Bride of Frankenstein is another timeless classic, but can also be overdone. This colorful rainbow spin on the original black and white character completely transforms the look into something completely new and interesting. The bold colors paired with all the fine detail of the black and white stitching make for a fun overall effect and we can't get enough of it. What else could be used to create such bold colors and in a vast variety of shades other than Paradise Makeup AQ?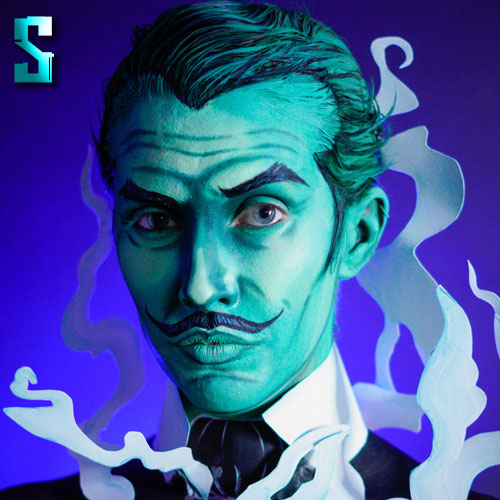 Oct 5th Finalist
The Spirit of Vincent Price by artist @munstersnmakeup. We all think of ghosts as typically pale white creatures with ghastly grey shading on their skin. The bold teal hues of Paradise Makeup AQ used to create the ghost like charm of actor Vincent Price is genius. It kind of gives off old horror cartoon vibes. It's such a unique and fun idea. Oh, and the smoke? All paper cutouts adhered to the skin with Spirit Gum. Perfection!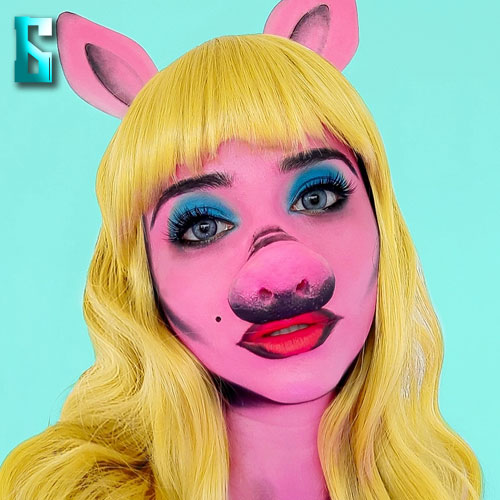 Oct 6th Finalist
Miss Piggy Popart by artist @caromqz_. Not everything chosen as a finalist needs to be something spooky. We welcome all makeup and characters, like this fun Andy Warhol spin on Miss Piggy. This is cute, creative, colorful and giving just enough of that something special which is why we fell in love with it. With just a prosthetic pig nose, blonde wig, and Paradise Makeup AQ we have an entirely new take on everyone's favorite Muppet.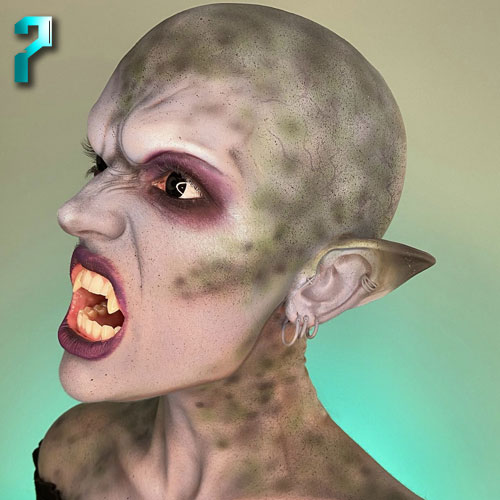 Oct 7th Finalist
Gargoyle Vampire Hybrid by artist @lisaaristryy. This artist is no stranger to our contest and I'm sure you can see why. How talented is she? Inspired by moss covered gargoyles and old school vampires this incredible hybrid was born. Would you believe this was her first time applying our Bald Cap too? The edges are seamless and the paint job using Paradise Makeup AQ and Mixing Liquid creates a fascinating texture to the skin. We knew this was a finalist the second we laid eyes on it.