3 Halloween Makeup Trends for 2021
24th Sep 2021
It's that time of year when everyone's searching for the best products to create their Halloween looks. With so many options it's hard to know which products are best option. We're here to make it a little easier for you. Let's take a look at 3 Halloween looks trending for 2021.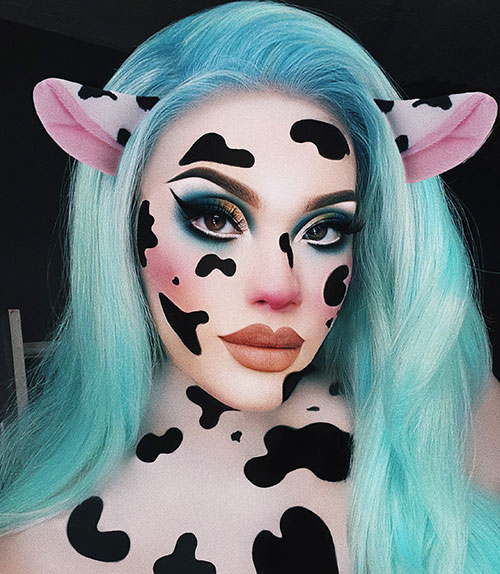 1. Cow Makeup
The Cow Makeup trend is popping up like crazy on social media. A simple black and white aesthetic paired with a bold pop of color incorporated into an eyeshadow, wig, or costume certainly makes a statement. It's easy to create and inexpensive! Try Mehron's EDGE Face & Body Makeup in Black and White to create this look. The rich, opaque pigment goes on smoothly and provides crisp lines to mimic cow print. You can purchase these shades individually for $13.95.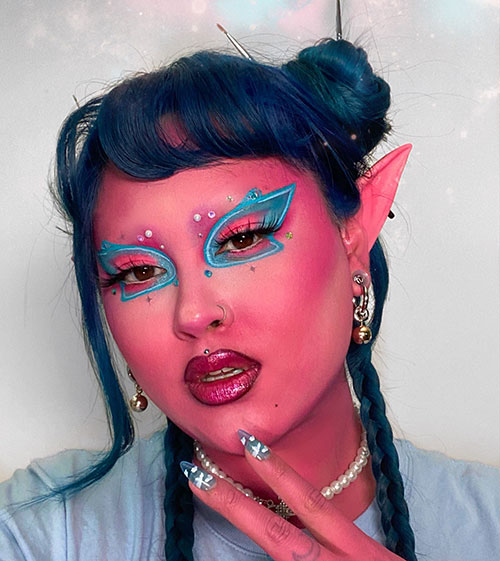 2. Alien Makeup
This year Doja Cat had TikTokers going nuts recreating her Futuristic Alien body paint in the video for Need To Know. This is a pretty simple look to recreate, a few body paint shades, and a hot pink cheek. Try Paradise Makeup AQ in Teal for the full body paint, and White for the graphic liner and small dots along the cheeks and forehead. Those bold, pink cheeks pack a punch so you'll need a super pigmented shadow for this. Try iNtense Pressed Pigments in Hot Pink. Top off the look with a semi-matte lip using L.I.P. Cream in Hush.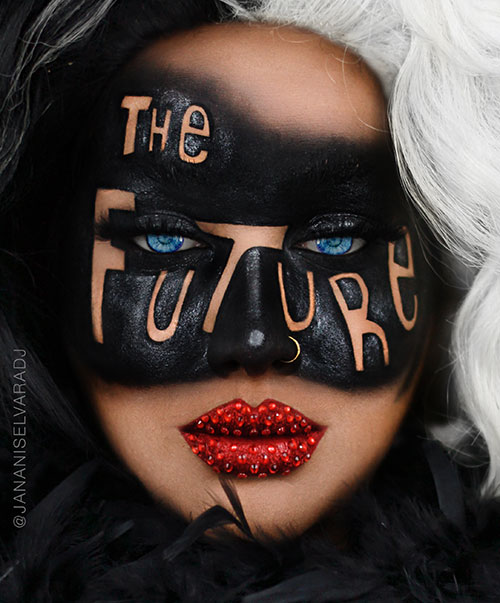 3. Disney Characters
Disney is always on trend, especially with the release of Cruella. The avant-garde, neo punk version of this character is super creative and striking. The most popular rendition we've seen is the eye mask version paired with the sparkly red lip. The black mask that spreads across her eyes gives off a bit of a sheen and blends out into the rest of her complexion. Try CreamBlend stick in Black to get this effect. It'll blend beautifully into your foundation to create that soft outline and give a touch of shine if not powdered down for that greasy punk rock look. Grab a bold red lip and top with Paradise Glitter in Red using Adgem to get it to adhere and stay in place all night.