More
Which Game of Thrones Character are you?
From Oreo's to makeup palettes, the world cannot get enough of Game of Thrones! While this saga is coming to an end, cosplay about the show is at an all-time high. From costumes to makeup and DIY props, Mehron can help you out with all of your GoT creations.
Check out this Mother of Dragons Cosplay by @mylene.djx. She used our SynWax to create the dragon horns for this Daenerys Targaryen inspired look.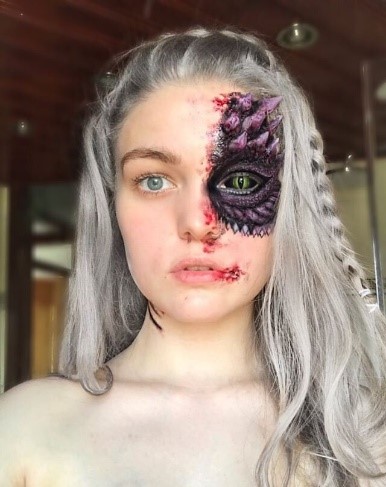 To add some dragon horns to your makeup, first apply Spirit Gum to the skin where the horns will be placed and let the glue get tacky by tapping it with your finger. Apply SynWax directly on top of the Spirit Gum, sculpt into the shape and size that you want. When completed, you seal it with our Fixative "A" sealer and start painting!
Having trouble finding the perfect costume to go with your cosplay? Why not paint it on? @expressyourselfcrystal used a mix of our CreamBlend™, StarBlend™, & Paradise Makeup AQ™ paints not only to morph her face into John Snow, but also completed her look by painting on the costume to match.
We are all still recovering from the last weeks Battle of Winterfell. Our 3D-Gel & ProColoRing™ Bruise Wheel will have your post battle cosplays looking fresh. @cuthbertfx used these to make this Hound recreation.
Our 3D gel is perfect for creating textures on the skin, like The Hound's burn.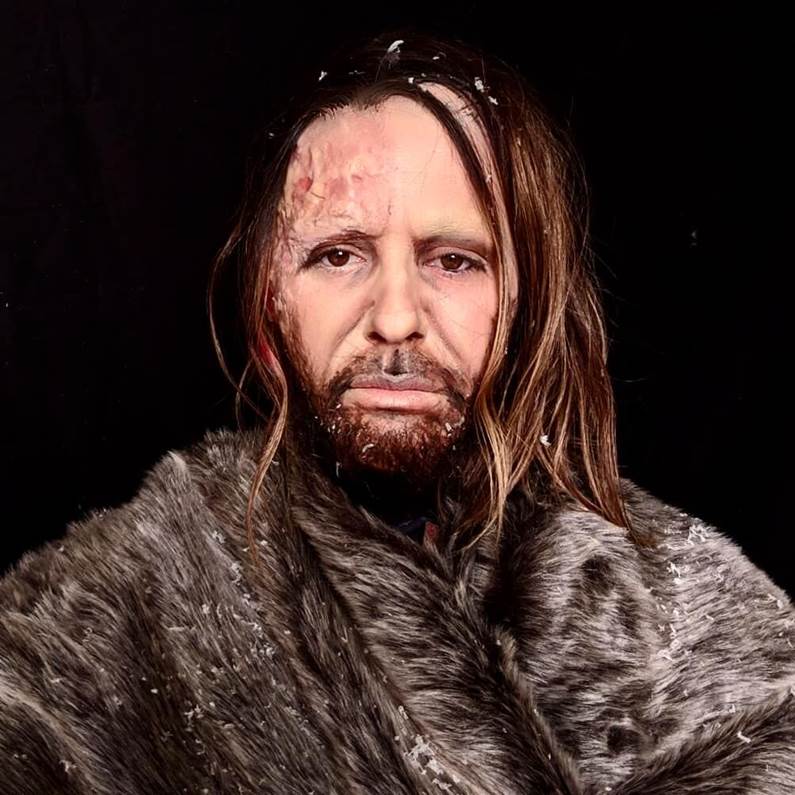 The gelatin heats up in the microwave and can be applied directly to the skin. For demo's on how to use our 3D Gel check our YouTube tutorial.
https://www.youtube.com/watch?v=rrK4-oWTbCY#action=share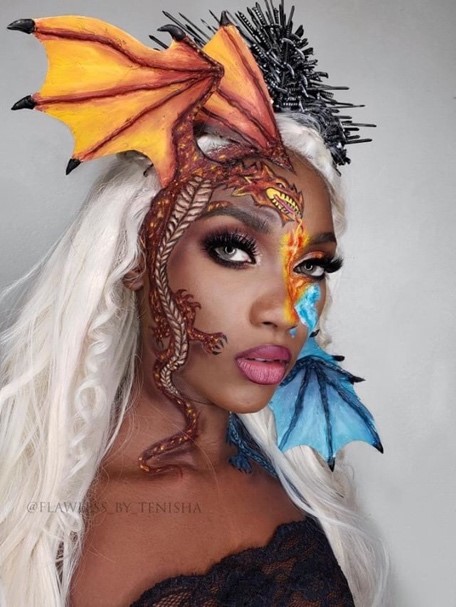 Mehron is trusted by professional makeup artists from around the world for creating many amazing characters that you see on set. Start creating your favorite character using one of our professional makeup kits today!
If you need any help, one of our product experts would be happy to assist! Email us at experts@mehron.com or call 1-888-552-1331