The World Bodypainting Festival 2018
25th Jul 2018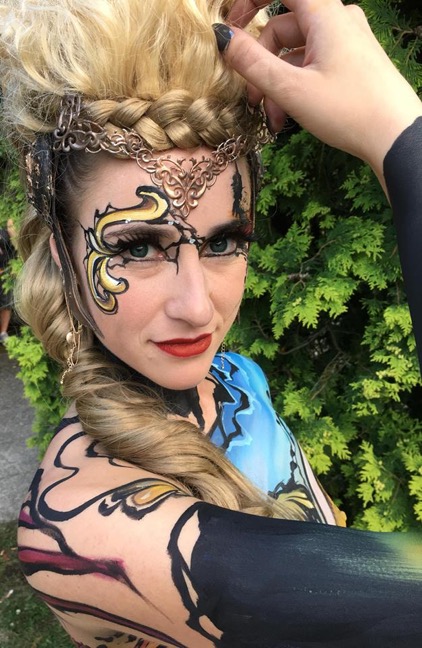 The World Bodypainting Festival 2018 just wrapped up another wonderful week of incredible art. Klagenfurt at the Lake Worthersee, Austria was transformed into Bodypaint City, a multi-cultural, multi-media open air art park. As attendees strolled the festival grounds, they could watch artistry being created on the human canvas right before their eyes. Once again, Mehron was in the mix to inspire, encourage and support artists from across the globe with sponsorship of WB Academy classes, the Open Category Bodypainting Amateur competition, and competing artists.
Amazing Artwork
Mehron Girl Monique Lily competed in the professional brush/sponge category. She placed 17th on the first day of the competition and 27th overall in the finals with this look.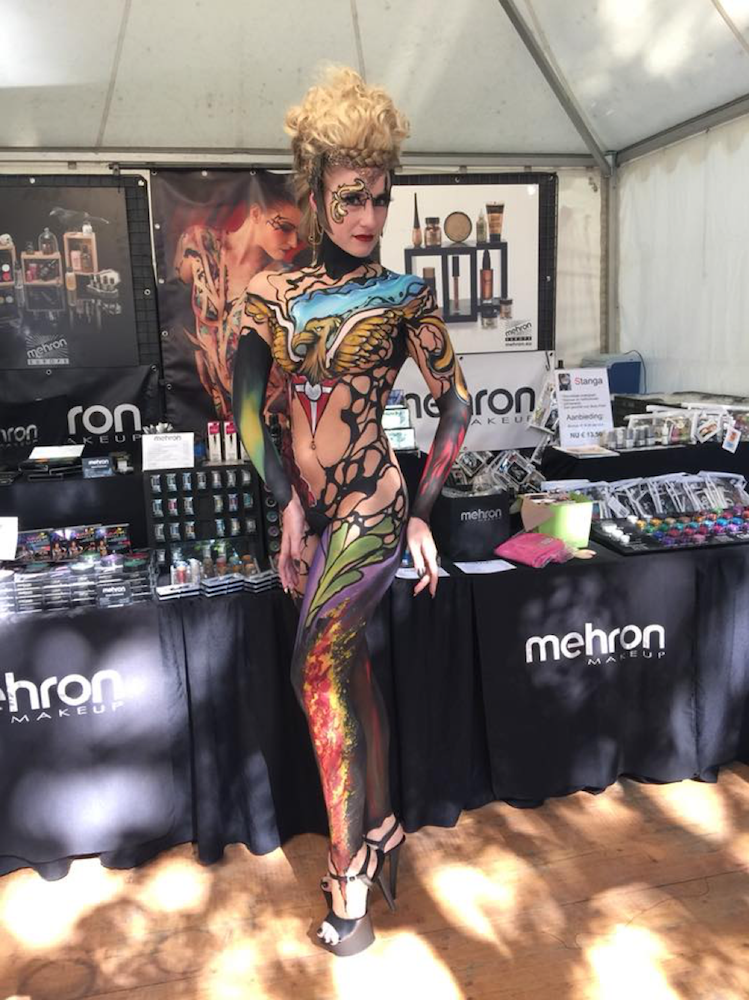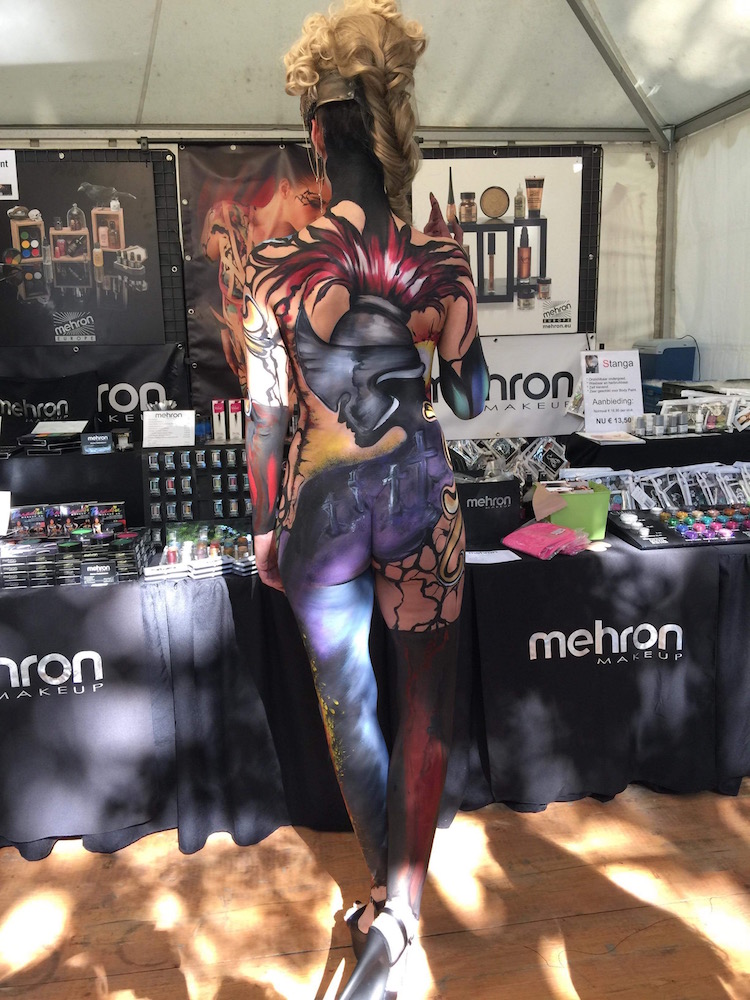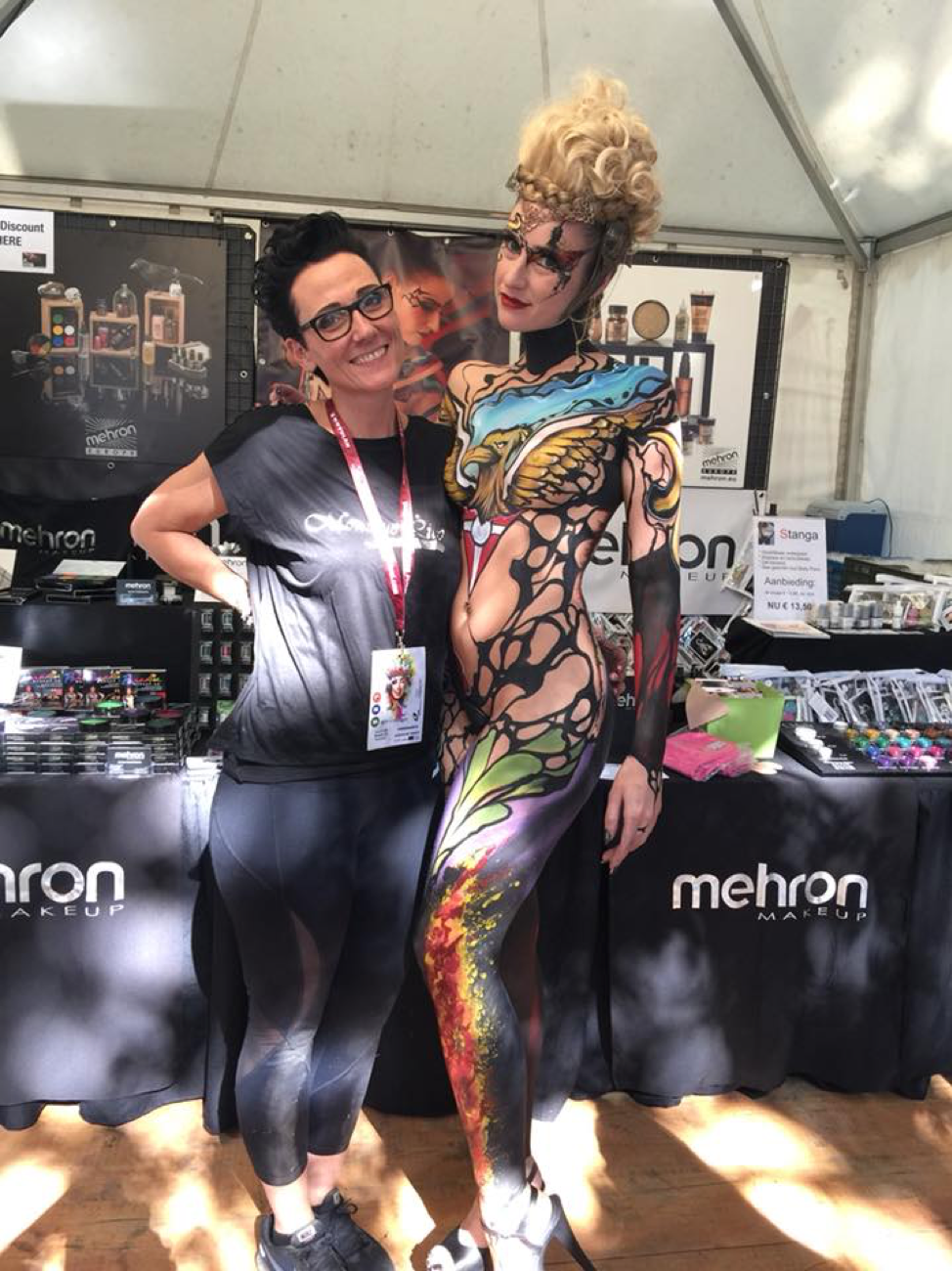 Mehron Europe also sponsored Aythami Vega Trujillo, who competed in the Open Category Bodypainting Amateur competition. He placed 14th overall for this Picasso-inspired design.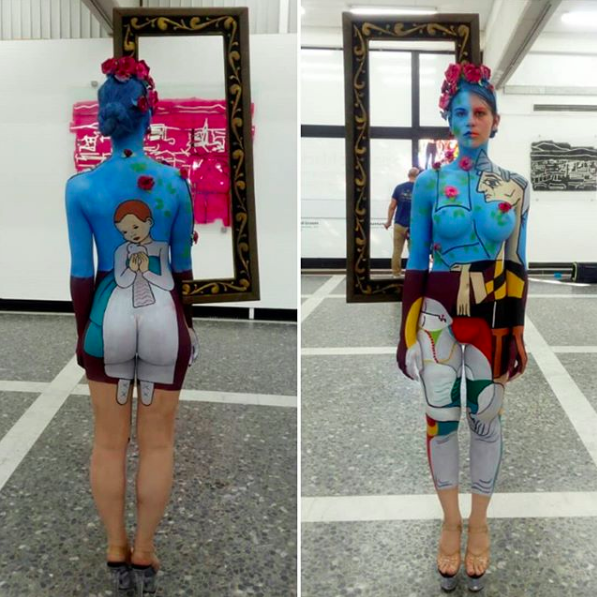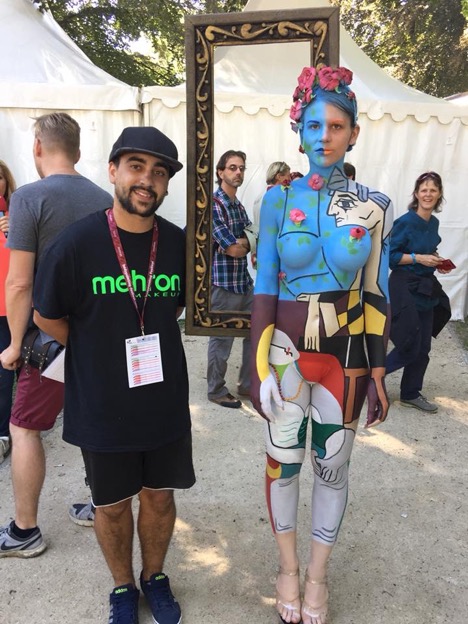 Jinny, co-creator of Mehron's Paradise Makeup AQ line, celebrated her 15th year at the festival. In addition to serving as a juror for the competition (her 15th year doing so), she joined in the artistry herself with this look she created along with Stephanie Bernard.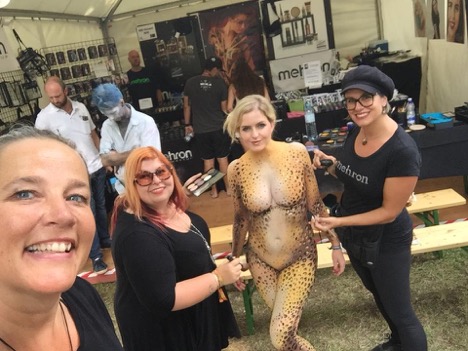 Mehron was proud to have sponsored the Open Category Bodypainting Amateur competition. Incredible talent filled the stage. Mehron Europe's Saskia Timmerans gave out the awards.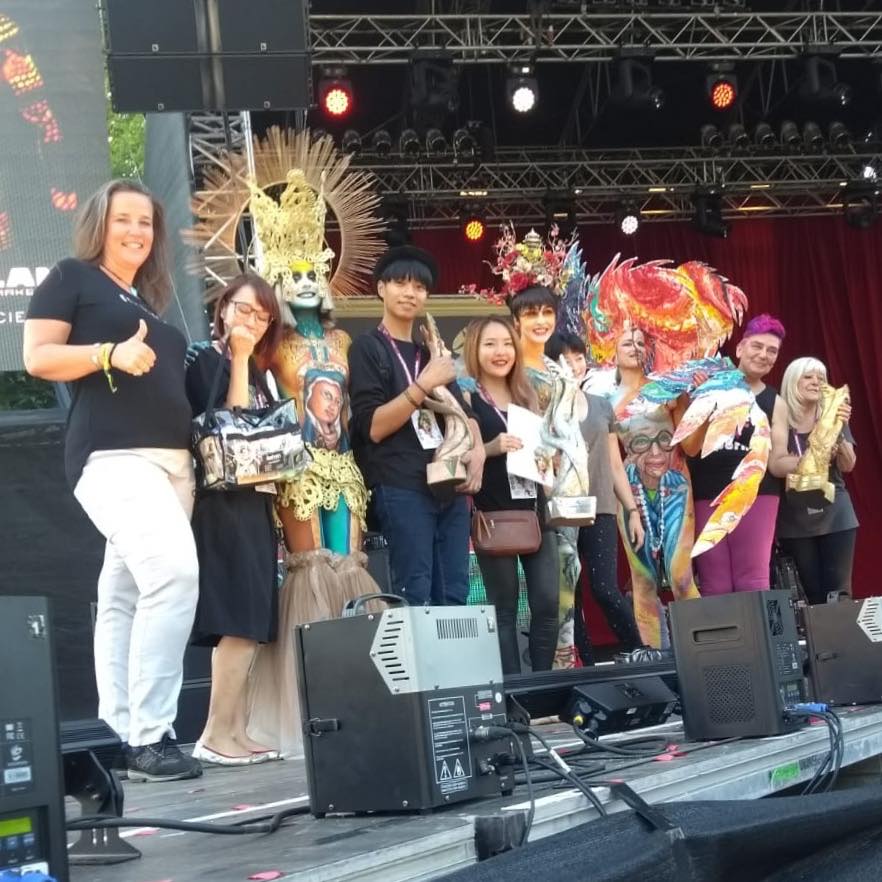 Colorful Classes
The festival isn't just about the competition. There are four days of classes to help artists take their work to the next level. Monique Lily and Jinny shared their talents with students in some Mehron sponsored seminars.
In Jinny's Cirque Style Faceprinting class, students learned how to blend, select the best color combinations, and create a concept that follows the features of the face and body. Jinny demonstrated how to create different expressions, as well as how the importance highlights and shadows play on any design.
Jinny also taught Bodypaint for Beginners, which took participants from the first steps to a finished work. She focused on theory, techniques, tips and tricks to combine speed and quality.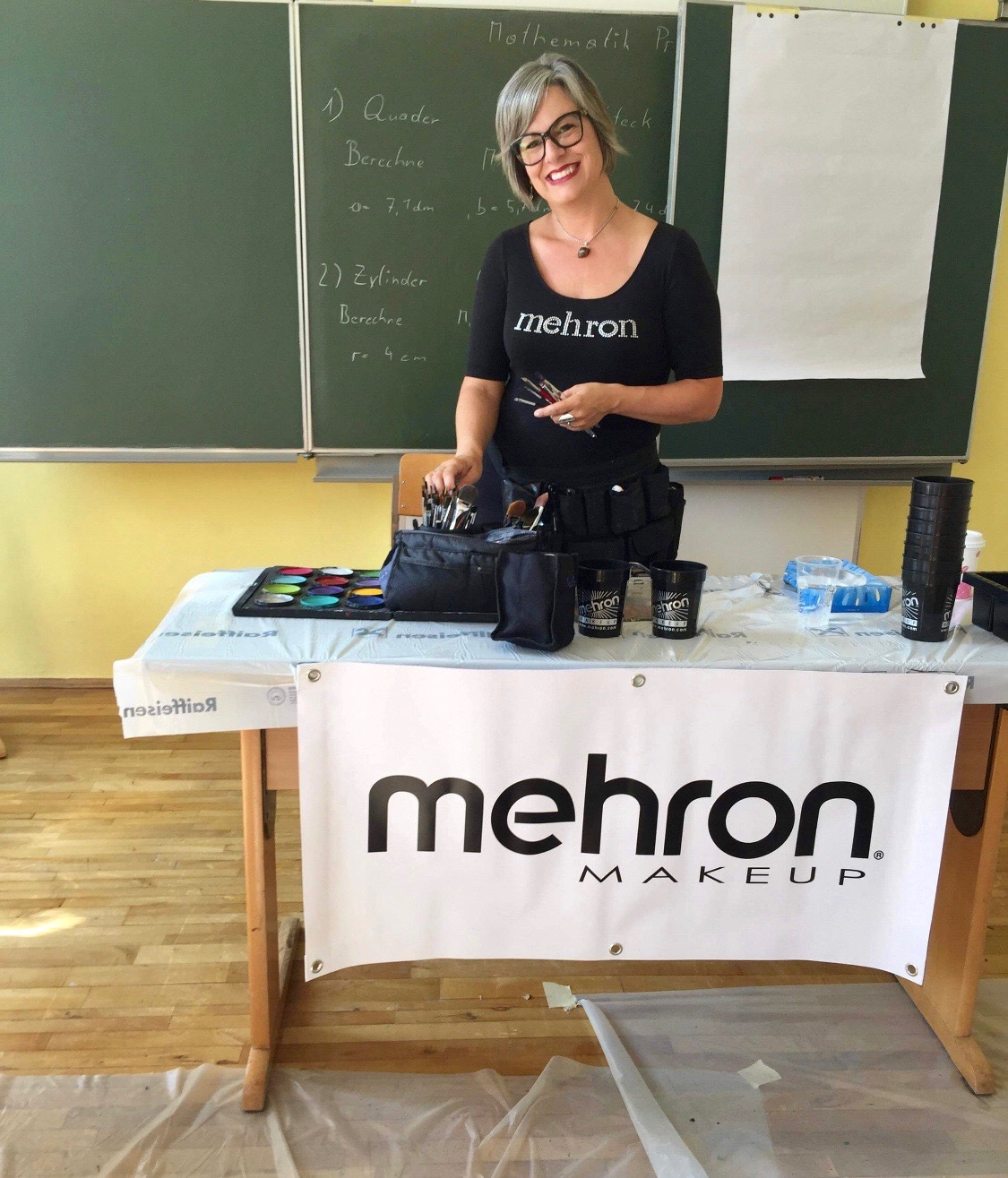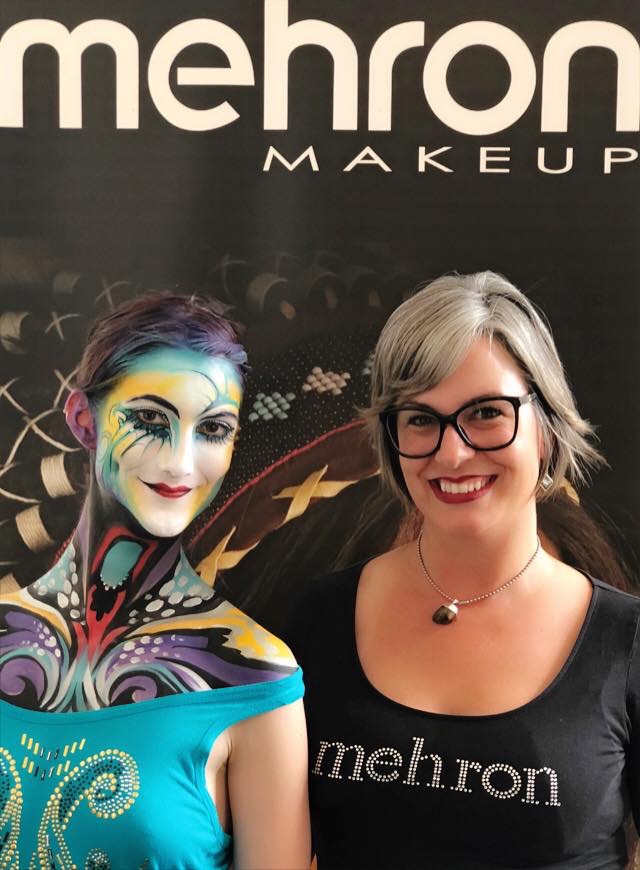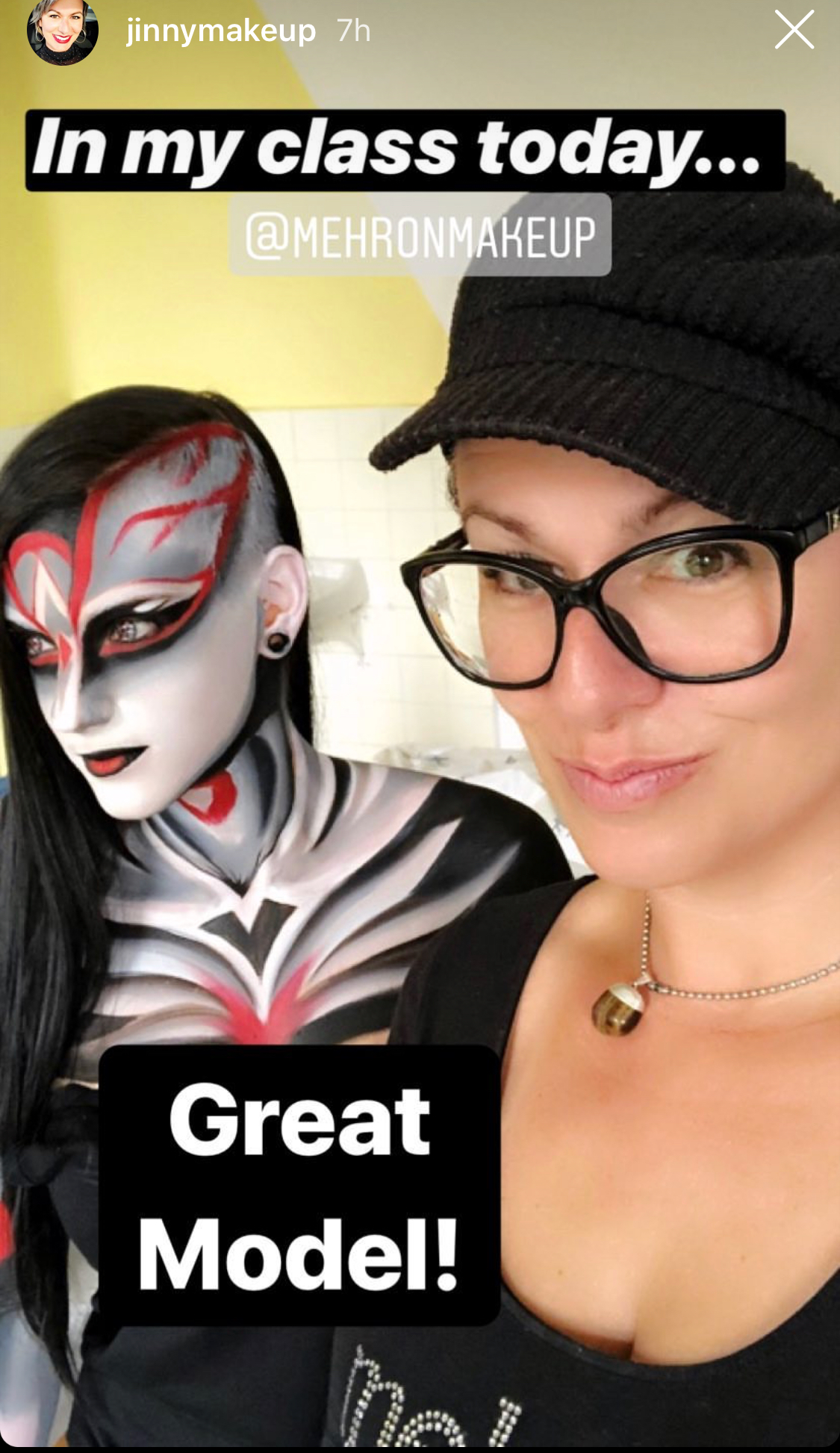 Monique Lily taught a class on Pretty Scary Faces - scary creatures, half-skull faces, sugar skulls and more mixing Paradise Makeup AQ with beauty makeup. She focused on the placement of the face, focal points, color and brush techniques.