StarBlend™ Sale
21st Aug 2020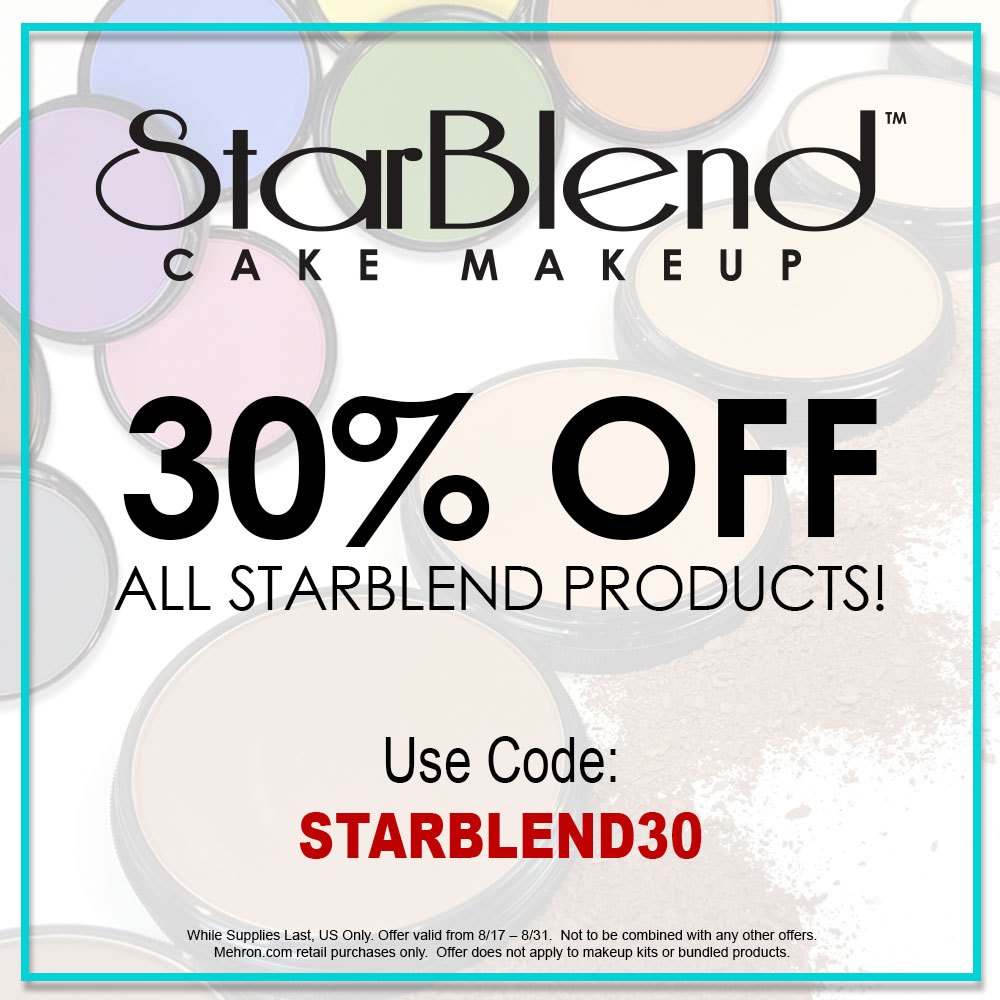 Starblend Cake Makeup…a true Mehron classic! What is Starblend though? Starblend goes decades back into Mehron's theater roots where the product was developed for actors and performers on the stage. Those in the lime light craved a heavily pigmented pressed powder with endless stay powder all while showing true color that would pop from far away. Enter… Starblend Cake Makeup!
Nowadays Starblend is used in far more creative ways not just for theater but for face and body painters and Halloween lovers. The wet/dry formula is full coverage and available in a wide range of skin tones, primary and secondary colors, plus black and white.
When used wet the powder turns into a thick paint that applies evenly to the skin then dries down to a matte powder finish.
Apply it with a Face Smoothie presoaked or a Natural Sea Sponge to create texture. Don't want to use it wet? No problem! Mehron's Kabuki Brush is the perfect applicator to pack on a lot of color and evenly blend into large areas.



Don't forget to catch Starblend while its 30% off right now on https://www.mehron.com/
Just pop in code STARBLEND30, sale ends August 31st!