​Spring Makeup Trends 2019: Metallic Makeup
13th Mar 2019
Metallic makeup is THE choice for Spring 2019 for editorial to everyday looks. From the runways to the red carpet to real life, metallic makeup is the hot trend right now. Shimmery smoky eyes rocked the Spring NYFW shows. Soft metallic eye makeup was spotted at Paris Fashion Week. And celebs at the award shows sported their fair share of shimmer. It's time to bring in the new season with Metallic Powder.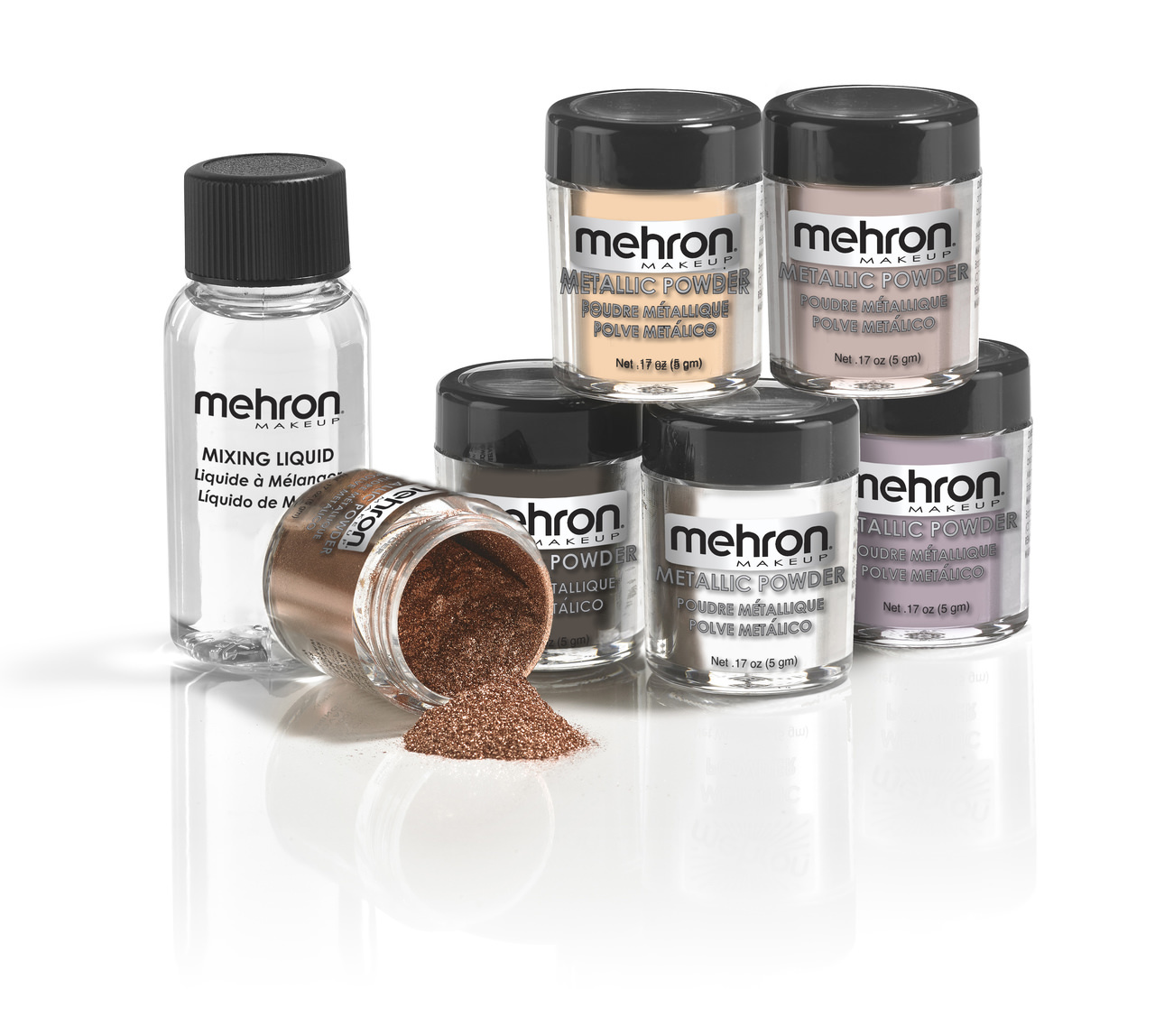 Metallic Powder with Mixing Liquid $13.50 each
How to Use Metallics this Spring
Apply Metallic Powder on its own for subtle shimmer.
Pair Metallic Powder with Mixing Liquid for a bold, liquid metal mixture.
Layer metallics with the soft pastel colors of Precious Gem Powders for a fresh spring look.
Outline or line the eye with a mixture of Metallic Powder and Mixing Liquid for a pop of sparkle.
Smudge on Metallic Powder for a pretty smoky eye.
Create a gold glow by swiping Rose Gold Metallic Powder along the cheekbone to warm up the face.
Brush or drip on a combination of Metallic Powder and Mixing liquid in specific areas - or all over - for a stunning statement look.
Some Metallic Makeup Looks We Love