Rock A Faux Lip Ring
13th Sep 2017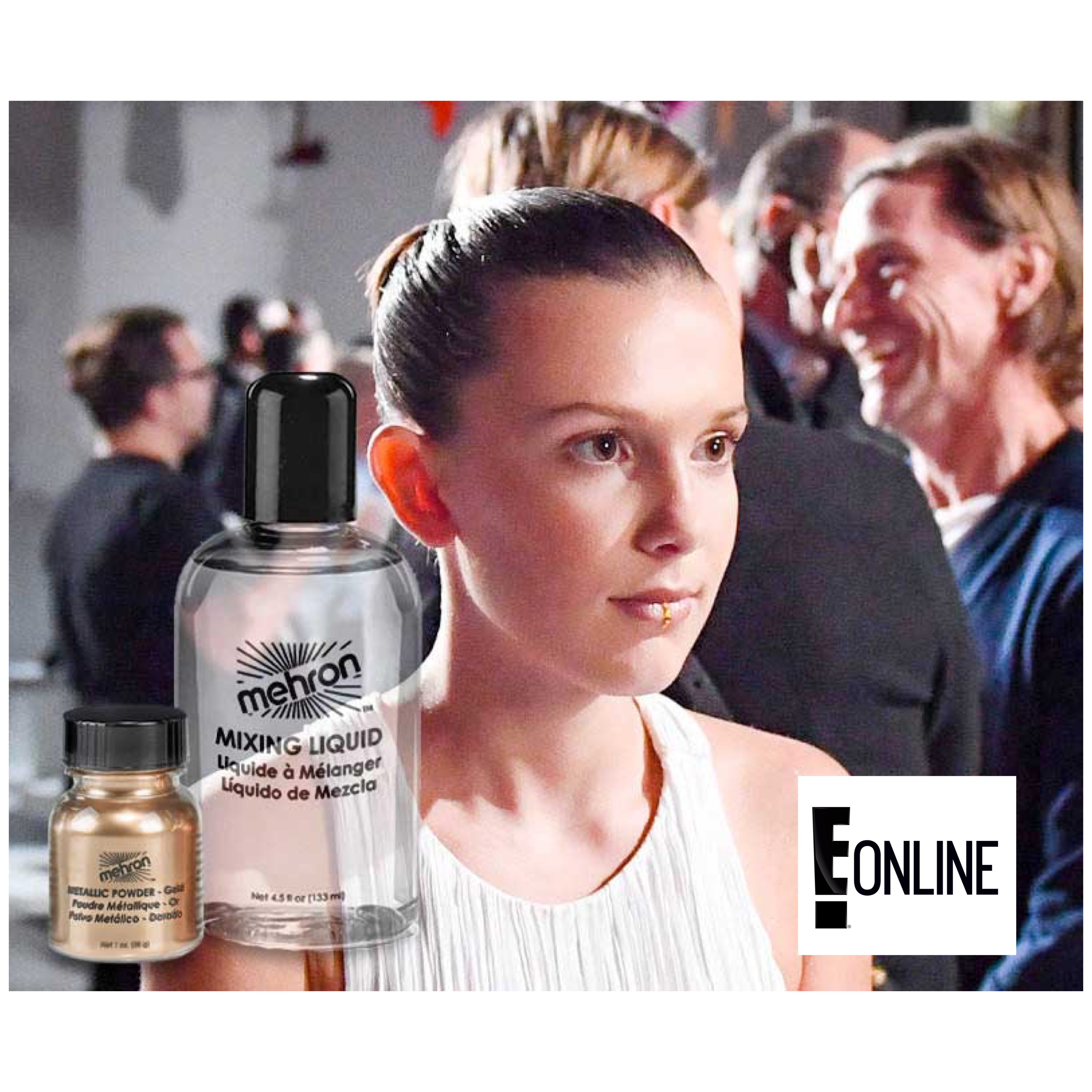 Love the look of a lip ring but don't want to commit? Fake a piercing with metallic makeup! Stranger Things' Millie Bobby Brown did just that at the Calvin Klein SS18 show. As eonline.com pointed out, it is easy to try the trend for a day with Mehron's Metallic Powder and Mixing Liquid. Just follow makeup artist Alison Cristofar's six simple steps and you will have a stunning faux lip ring you can wash off.
Apply a nude lipstick. Dip a Q-tip in makeup remover and drag it down the center of your lower lip.
Combine Mixing Liquid and Metallic Powder to create a liquid liner.
Using a pointed brush, apply the metallic mixture in a straight line down the middle of the lower lip.
Make sure the edges are clean by wiping away any feathering with a precision brush dipped in makeup remover.
Apply adhesive (we recommend AdGem) to the back of a crystal (AdGem Tube comes with 12 rhinestones).
Place the crystal in the middle of the faux lip ring and let dry.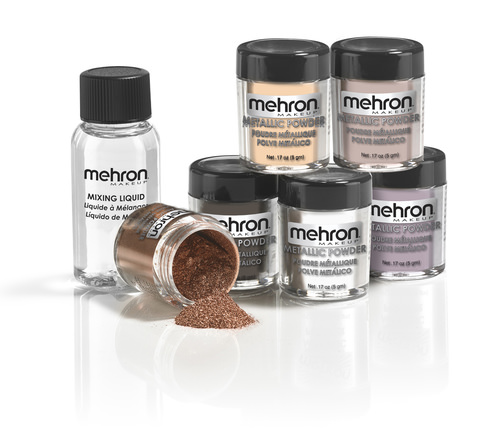 Metallic Powder with Mixing Liquid $13.50