More
Pennywise Makeup trend 2019
Fall is just a few weeks away. This means we are jumping into our favorite time of year, the Halloween season! A lot of people are expected to be kicking off Halloween by going to see this years most anticipated horror film It Chapter 2.
It Chapter 2 is a sequel to 2017's It, which was based off of Stephen King's 1986 novel of the same name. Stephen King who also wrote iconic scary stories such as The Shining, Pet Sematary, Cujo, Children of the Corn, Carrie, and many, many more makes a cameo in the film! But the star of the show is Bill Skarsgård, who plays the insidiously evil clown Pennywise. Alec Giles and Tom Woodruff Jr. were two of the Hollywood practical effects artists behind the 2017 Pennywise makeup design.
Since 2017 this makeup has become a staple Halloween costume and is anticipated to be hugely popular again this year. Mehron's tagged feed on Instagram is already flooding with terrifyingly evil clowns. Looks range from a classic recreation of Pennywise to some original Avant Garde beauty versions.
@devanndiorio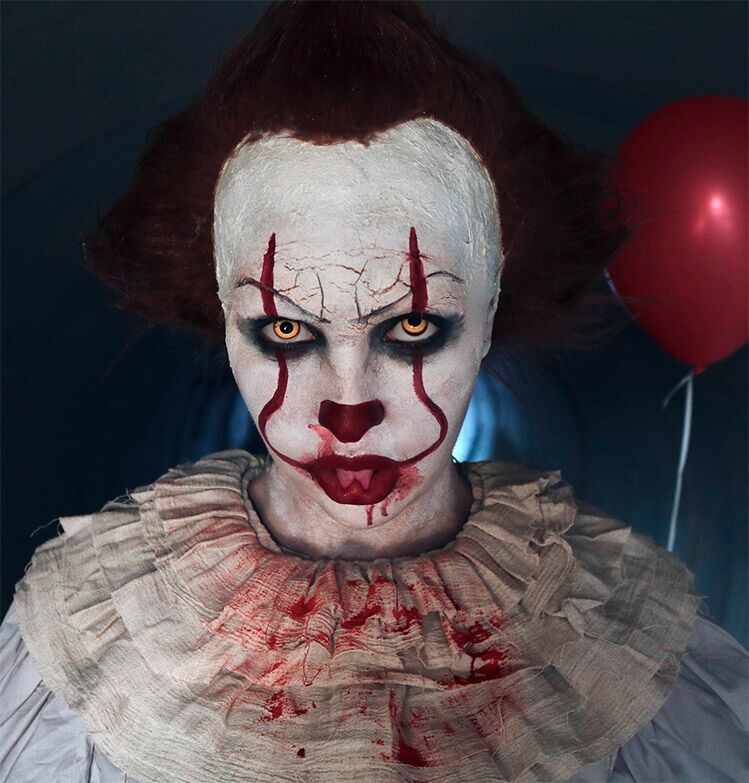 @nadiaperiXO
Looking to do a It inspired makeup this Halloween? Mehron has the perfect products to get you ready. First prep your skin with Skin Prep Pro to extend the wear of your makeup. Use our Clown White or White Paradise Makeup AQ™ all over for the base color. Use black Black Paradise Makeup AQ™ and Carbon Black iNtense Pressed Pigment to create depth around the eyes and anywhere else you want to define. To create the evil grin and clown nose paint on Red Paradise Makeup AQ™. Finally set everything with our translucent Colorset Powder.
Want it all? Check out this Best Sellers bundle of everything you need on Amazon! Happy haunting.