More
NYFW Trends 2019
New York Fashion Week ended this past Saturday and we are here to fill you in on the hot makeup trends and how to easily achieve your favorite runway look! Pops of bold color continue to reign supreme across the board!

Bright color in makeup isn't anything new to Mehron. This year's NYFW beauty trends were again inspired by the 80's "more-is-more" concept, and Mehron's Bold colors were front and center more than ever before.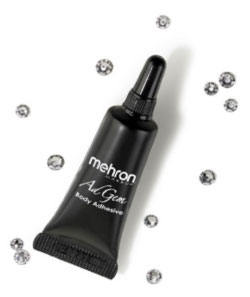 Why?
One reason is HBO's new hit show Euphoria. It has heavily influenced makeup on Instagram, the red carpet, and now the NYFW runways. Euphoria's key makeup artist Doniella Davy creates eccentric makeup looks using bold colors and by applying rhinestones onto the face.
Designers like Pyer Moss, Marc Jacobs, and more followed suit with intense, bejeweled glam looks. You can achieve these looks by using Mehron's AdGem™. This latex free adhesive comes with 12 glam Swarovski™ rhinestone gems! The long wear, water resistant formula will keep you runway ready even under the most extreme conditions.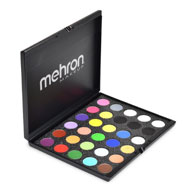 Two of our favorite NYFW looks came from artists Katie Jane Hughes and Susie Sobol. Both artists used our Paradise Makeup AQ™ 30 Color Palette to add vibrant color to the eyes.


Katie Jane Hughes (key makeup artist for Susan Alexandra @ NYFW 2019) designed a makeup look based around glowing, natural skin. She then added intense, monochromatic thick liner using Paradise Makeup.

To achieve this bold liner for our every day look we used the purple shade in our Prisma BlendSet in Sunset, but we made the line a bit thinner. We then added a pop of complementary yellow in the inner corner of the eyes!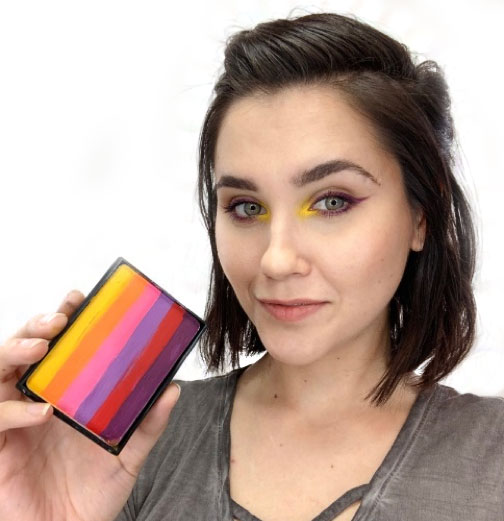 Susie Sobol (key makeup artist for Maryam Nassir Zadeh @ NYFW 2019) designed a makeup look with a burst of color to the lashes using Mehron's Paradise Makeup AQ. To recreate this look, we first used our Brazen Mascara on the top lashes, and then topped the lower lashes with the teal shade from our Prisma BlendSet in Breeze.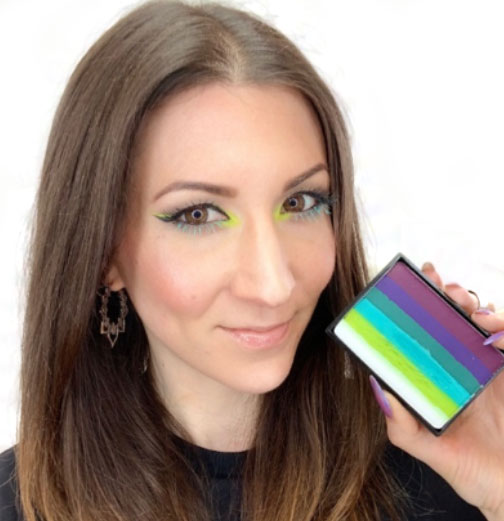 This look is a great way to sneak some bold color into your everyday makeup and stand out!


At Mehron, bold color is in our DNA and we're glad to play such an important role in supporting these trends throughout 2020!