Metallic Brows - Instagram's Latest Eye Popping Makeup Trend
7th Sep 2017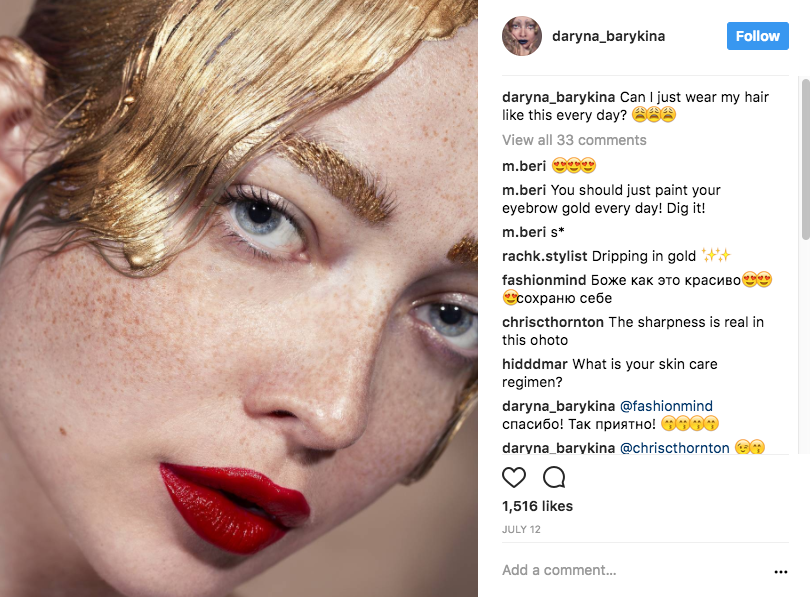 Brow makeup is definitely a hot trend popping up all over Instagram. There are squiggly brows, colored brows, even braided brows! But the brow makeup that has really caught our eye is metallic. A stroke of shimmer instantly brightens the eye area and adds a pop of the unexpected. You can swipe on a subtle silver for everyday or go for bold gold for a night on the town. Don't take our word for it. We're not the only ones loving the trend. Allure just did a piece on this shimmery look featuring some stunning silver and gold brows created by Daryna Barykina and @nikki_makeup using Mehron's Metallic Powder and Mixing Liquid.
Daryna Barykina went for warm golden tresses, arches, and cupid's bow in the image below. We love how she paired the intense Gold Metallic Powder with a bold red lip.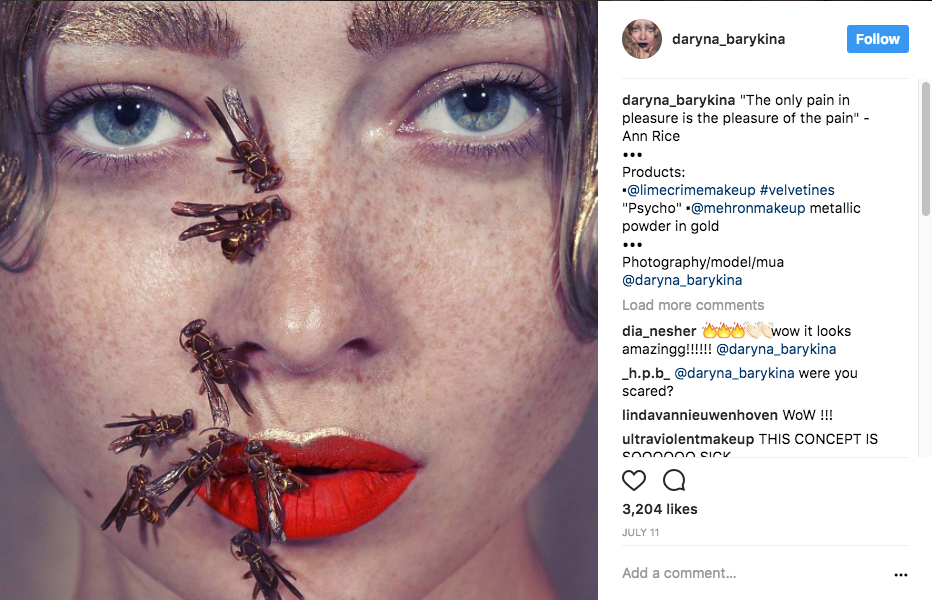 @nikki_makeup chose a cooler route, brushing a mixture of Mehron's Silver Metallic Powder and Mixing Liquid on her brow. Against the barely there makeup, this brow makes a definite statement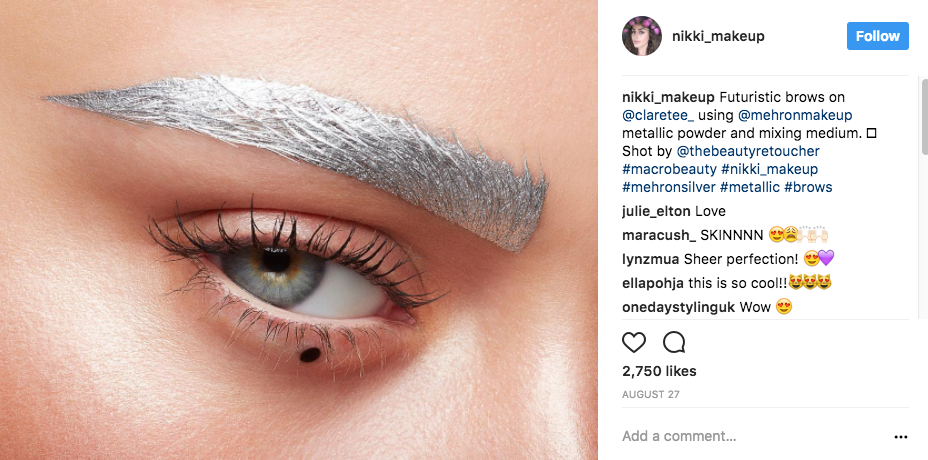 Many more artists are trying the trend with our Metallic Powder, including:
Criss Scortezz coordinated a gold lid and brow.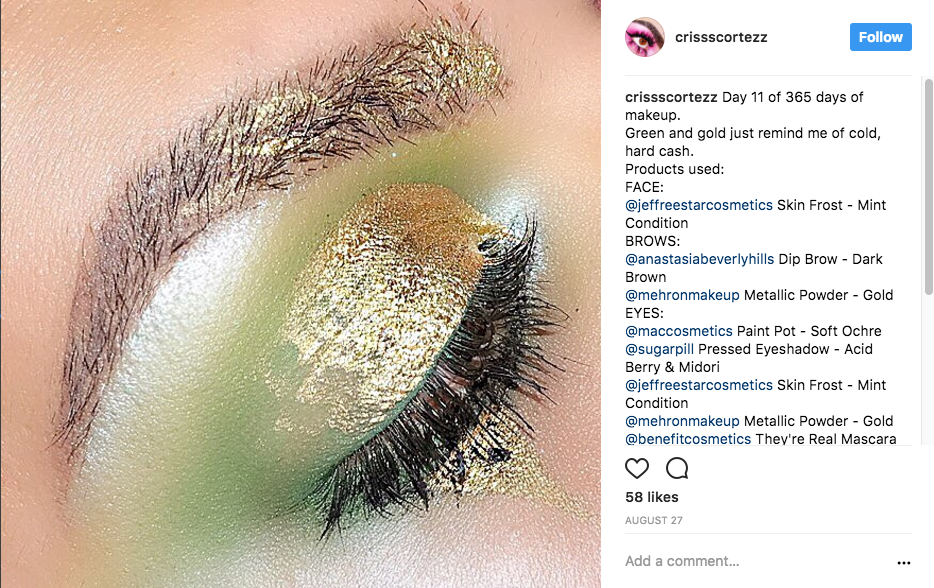 A bold second brow was the choice of Sarah Sequeira.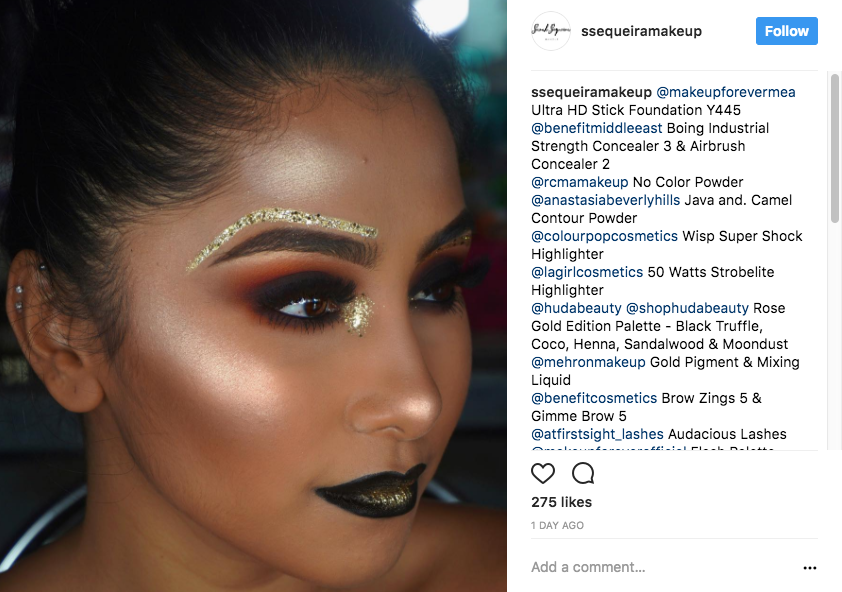 Jess Bright carried our Lavender Metallic Powder form the lid to the brown bone and up into the brow.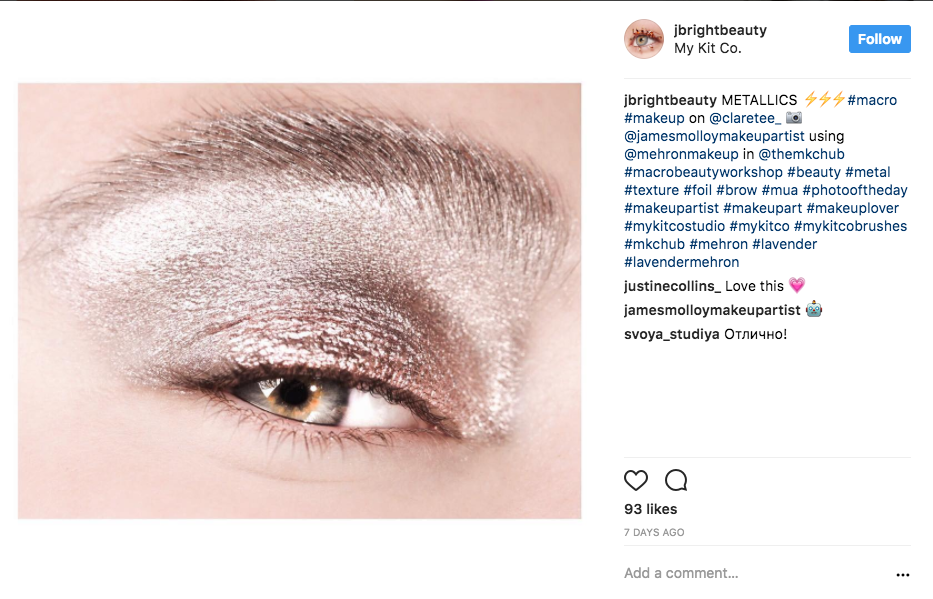 Josie Butler and @hiddengemblog created metallic brow and eye art.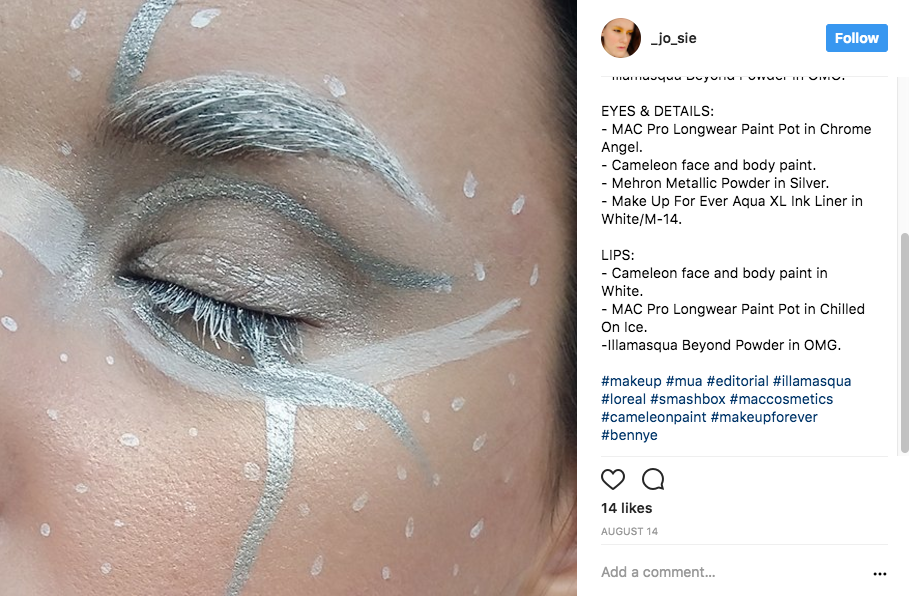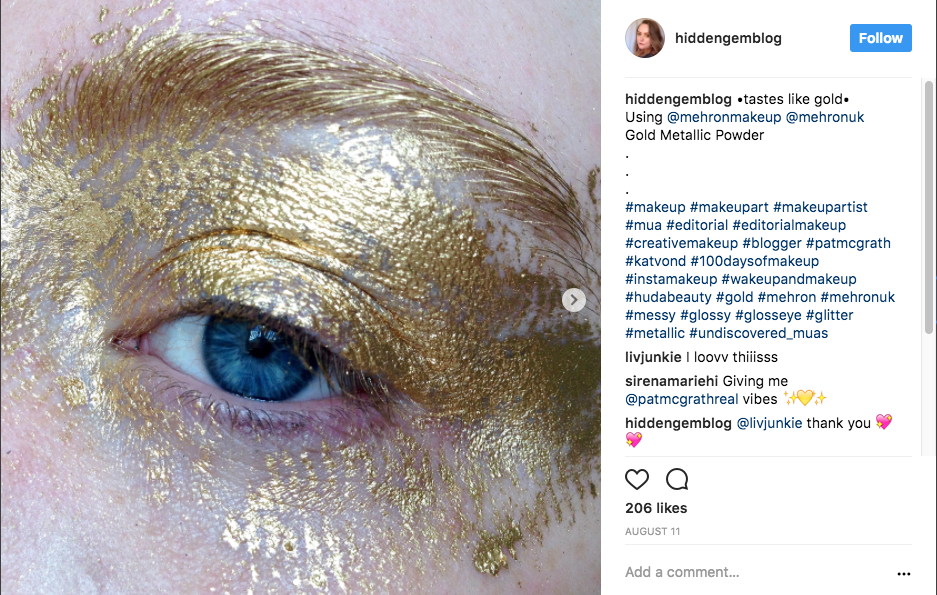 Get the Looks
For a more intense brow, combine Mehron's Metallic Powder and Mixing Liquid to create a molten metallic mixture. Brush on the desired area.
If you want subtle shimmer, skip the Mixing Liquid. Brush PRIMED Eye Primer on the brow. This powerful primer acts like a magnet attracting the pigments to the brow. Then, apply Metallic Powder.
Branch out beyond Silver and Gold and create Bronze, Copper, Lavender, or Rose Gold brows.