How To Make A Fake Scar On Your Face
27th Oct 2017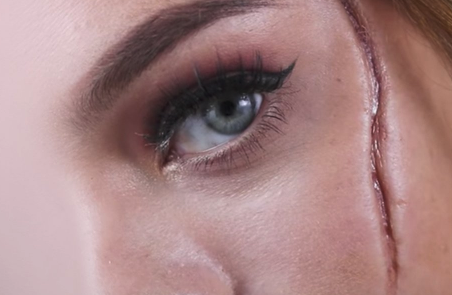 Looking for simple special effects makeup ideas for Halloween? You will love how quickly you can create this realistic face scar. The Mehron team partnered with Karolina Griciute to show you how super easy it is to fool anyone with a little makeup. Novices to experienced makeup artists can create this look without too much effort and only two products. Just follow the steps Karolina shows you in the tutorial video below. We've outlined them here for easy reference. All the special effects makeup you need to make the scar can be found on Karolina's Mehron Storefront on Amazon.
Using the Bloody Rose from Mehron's ProColorRing Bruise wheel, outline where you want the scar to be. This red hue, which will be the base of the scar, gives it a realistic look.
Apply Mehron's Rigid Collodion directly over the line you just drew. Let it dry. Rigid Collodion is a clear liquid that puckers when dried, creating an appearance of a scar.
Repeat steps 1 and 2 several times until you achieve the look you want. The more you apply, the deeper the scar appears.
So simple. So real. So perfect for Halloween.