More
Extreme Valentine's Day Makeup We Love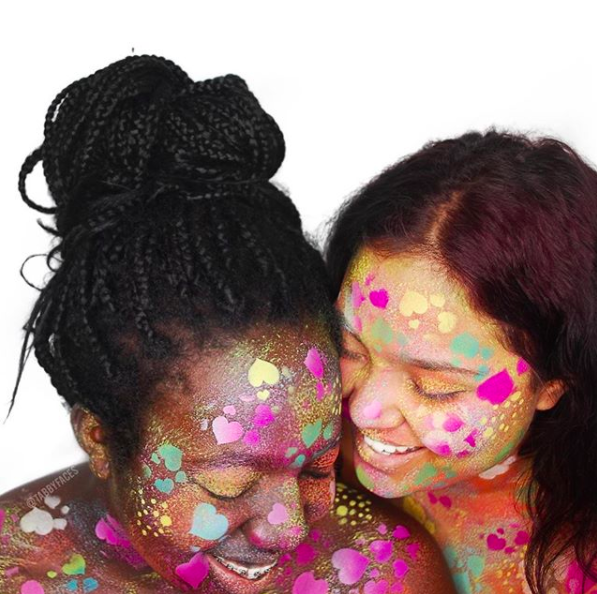 Love is in the air - or maybe it's not! Valentine's Day evokes a broad range of emotions from light fun to deep passion to unrequited love. As we peruse our Instagram feed, we see all of these feelings expressed through extreme makeup looks. There are pink hearts, black hearts, bloody hearts - and we love them all! Art as the expression of the soul is truly inspiration. We never cease to be amazed by the looks created with our face/body and special effects makeup. The art that fills our feed demonstrates the endless creativity the versatility of our products offer to artists. Here are just a few of the Valentine's Day looks that pierced our hearts.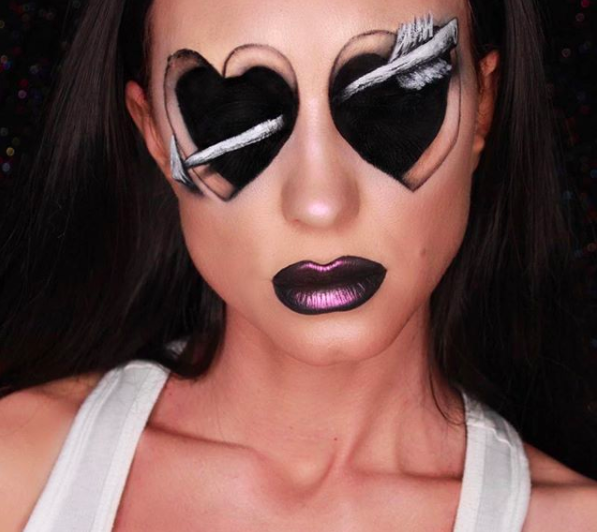 @lisamarie_murphy using Paradise Makeup in Black to block out the eyes.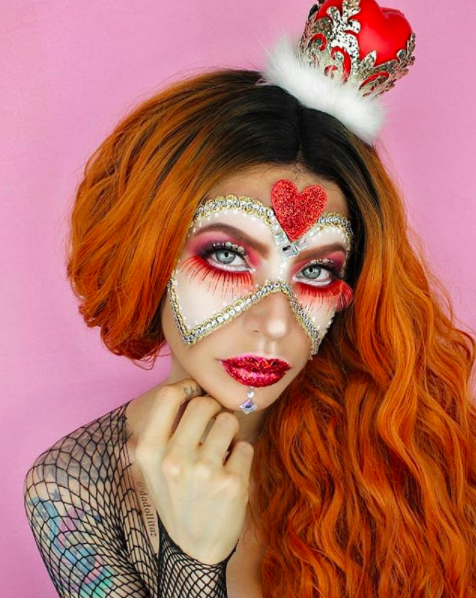 @dadoliltaz using Paradise Makeup AQ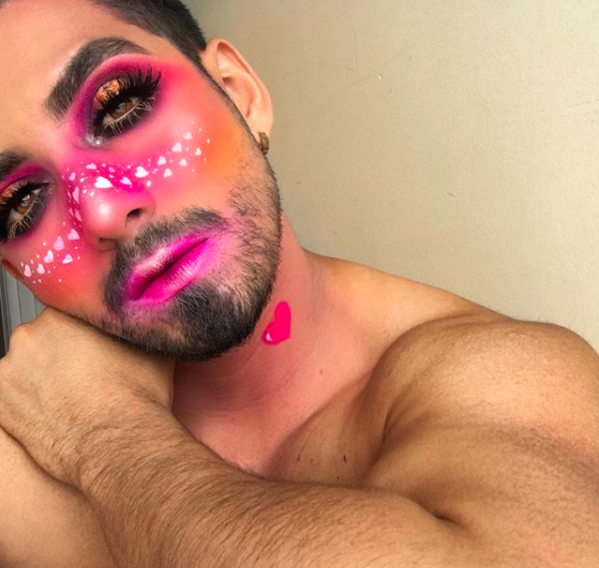 @gabrielart31 using White Paradise Makeup AQ for the hearts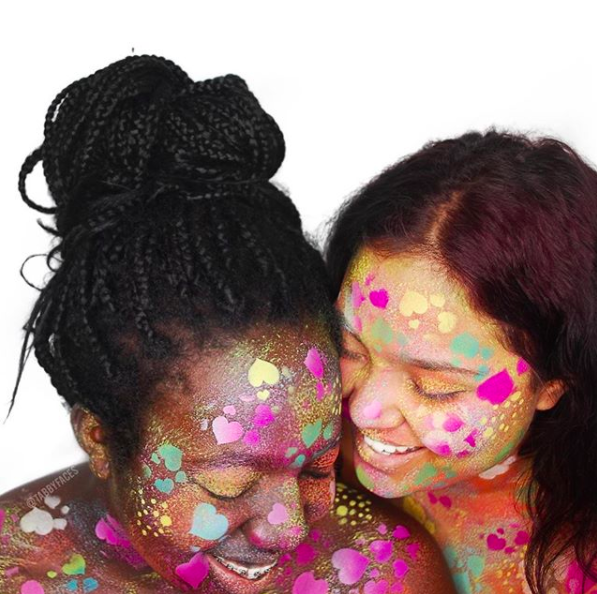 @tabbyfaces using Paradise Makeup AQ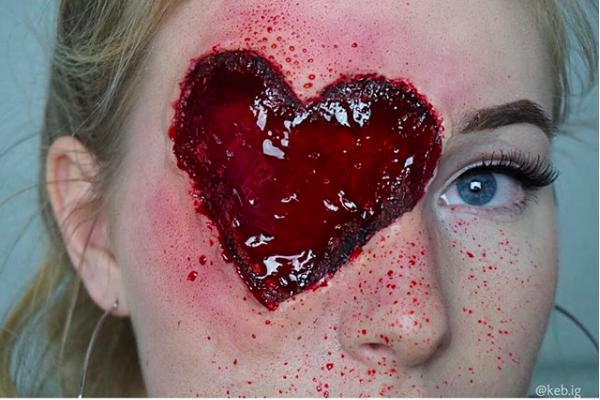 @keb.ig using Coagulated Blood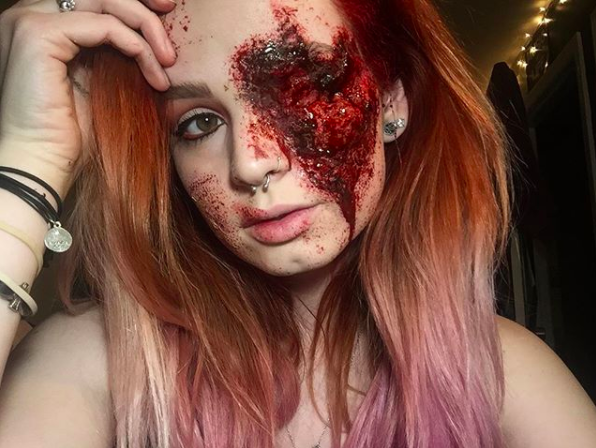 @shevyymariee using Liquid Latex
See our Instagram feed to see more amazing Valentine's Day art.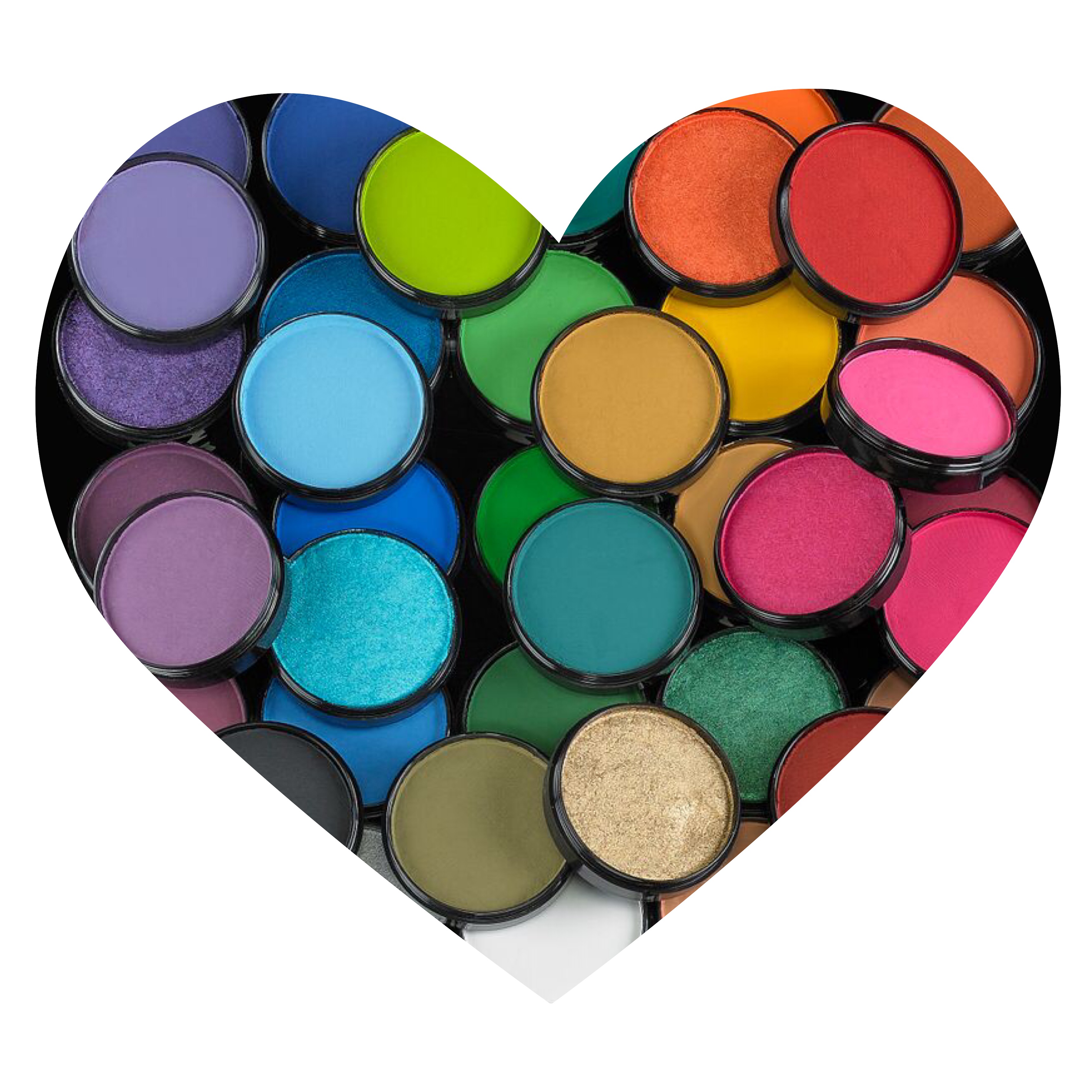 Paradise Makeup AQ is relied on by professionals across the globe because of its consistent color, amazing payoff, and exceptional value. This semi-soft, water activated face and body makeup delivers rich pigment and offers incredible blendability. It is availabe in a 1.4 oz. jar, .25 oz jar, 8-color palette, and a deluxe 30-color palette. We also offer a 12-slot jar holder artist palette to keep everything organized.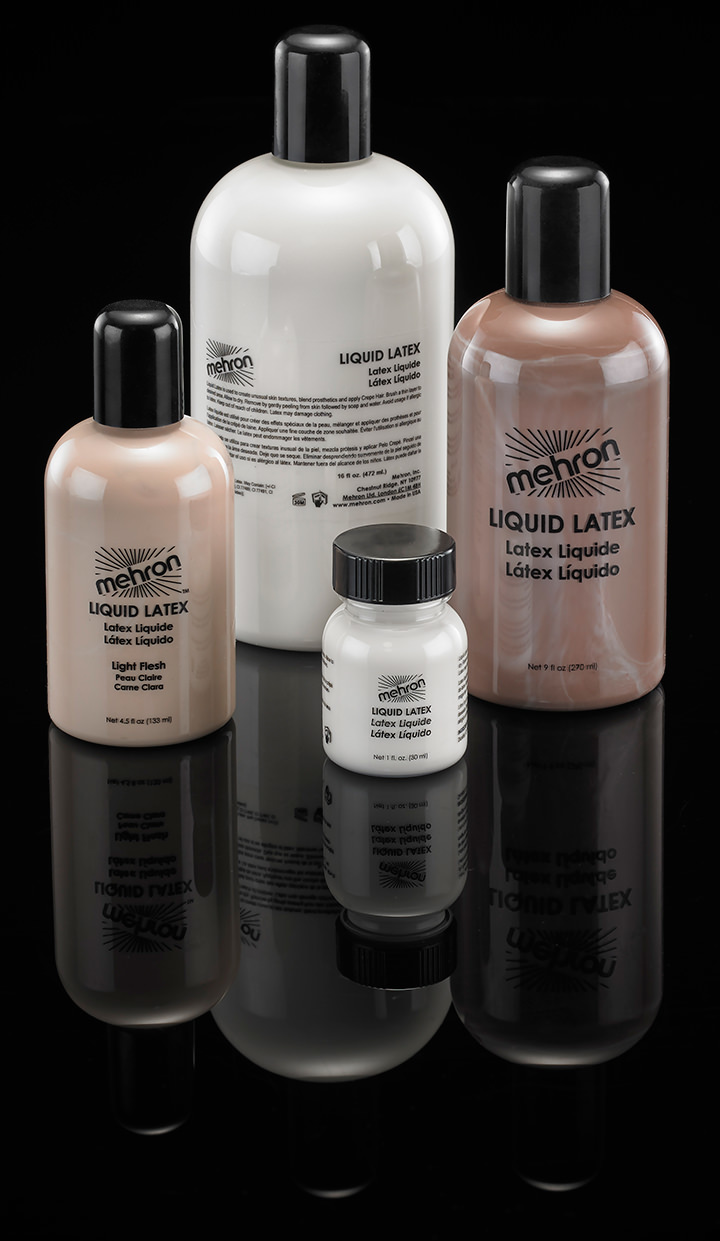 Liquid Latex is perfect for creating dramatic special effects, such as scars, wrinkles and gaping wounds. Brush on a thin layer to the desired area and allow to dry. To create texture, use flaked cereal or cotton tissue and apply Liquid Latex on top. Build up layers of Liquid Latex to achieve a scar or wrinkled effect. For wounds, build up layers of Liquid Latex, peel apart, and add Coagulated Blood Gel. To remove, simply peel from skin and wash with soap and water.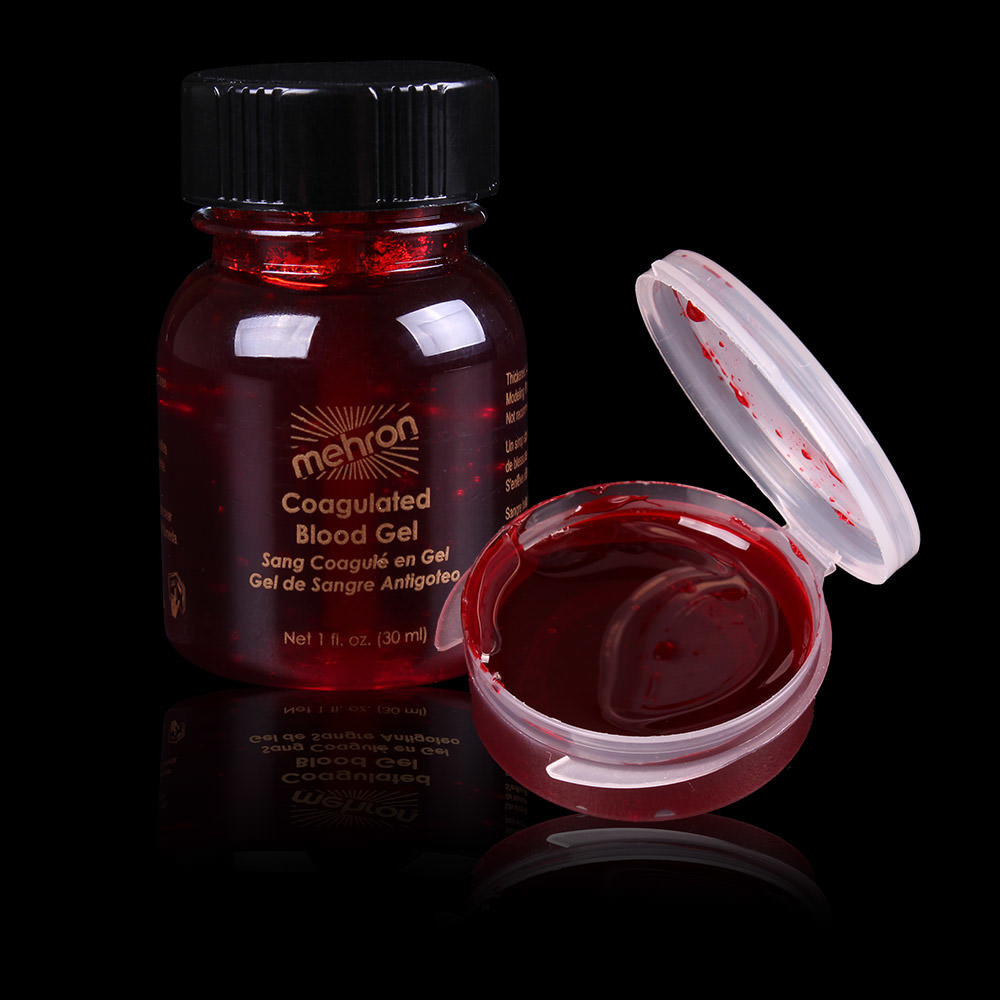 Bright arterial red Coagulated Blood Gel is ideal for blood clots, wounds, and scabbing effects just like those created above. Apply product to any open wound effect for realistic gore. It stays moist but won't drip.