More
Doll Makeup Looks We Are Loving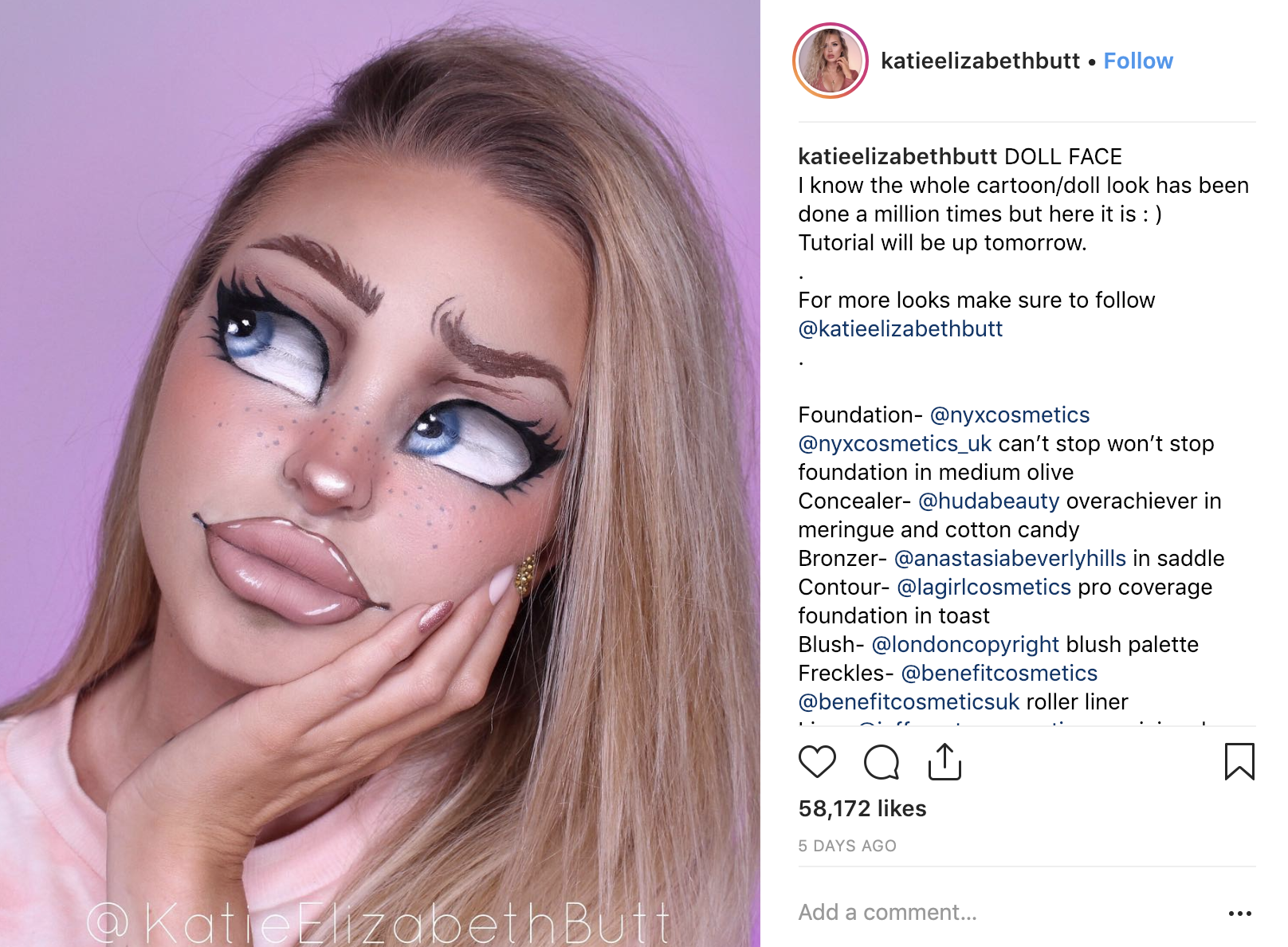 A new makeup challenge seems to have taken over Instagram. Our feed is flooded with doll makeup looks in response to the #bratzchallenge. These iconic dolls, known for their huge eyes, heavy eyeshadow and big lips, were incredibly popular in the early 2000s. Now they are generating interest once again – thanks to this latest trend. People are literally transforming themselves into their favorite doll. The exaggerated eyes and lips being created with the help of Mehron products – particularly Paradise Makeup AQ – are amazing to see.
Fans of the dolls really took the challenge seriously. @beautysecrets_byalyssa shared how she spent 8 hours creating her look! Some created the larger than life eye effect by applying bold makeup above and/or below the eyes. Others used closed eyelids as a canvas, as @katieelizabethbutt did in the top image. No matter how the look was created, they all achieved their goal of becoming a #braztdoll.
Watch the video below to see how Katie created her #bratzchallenge look.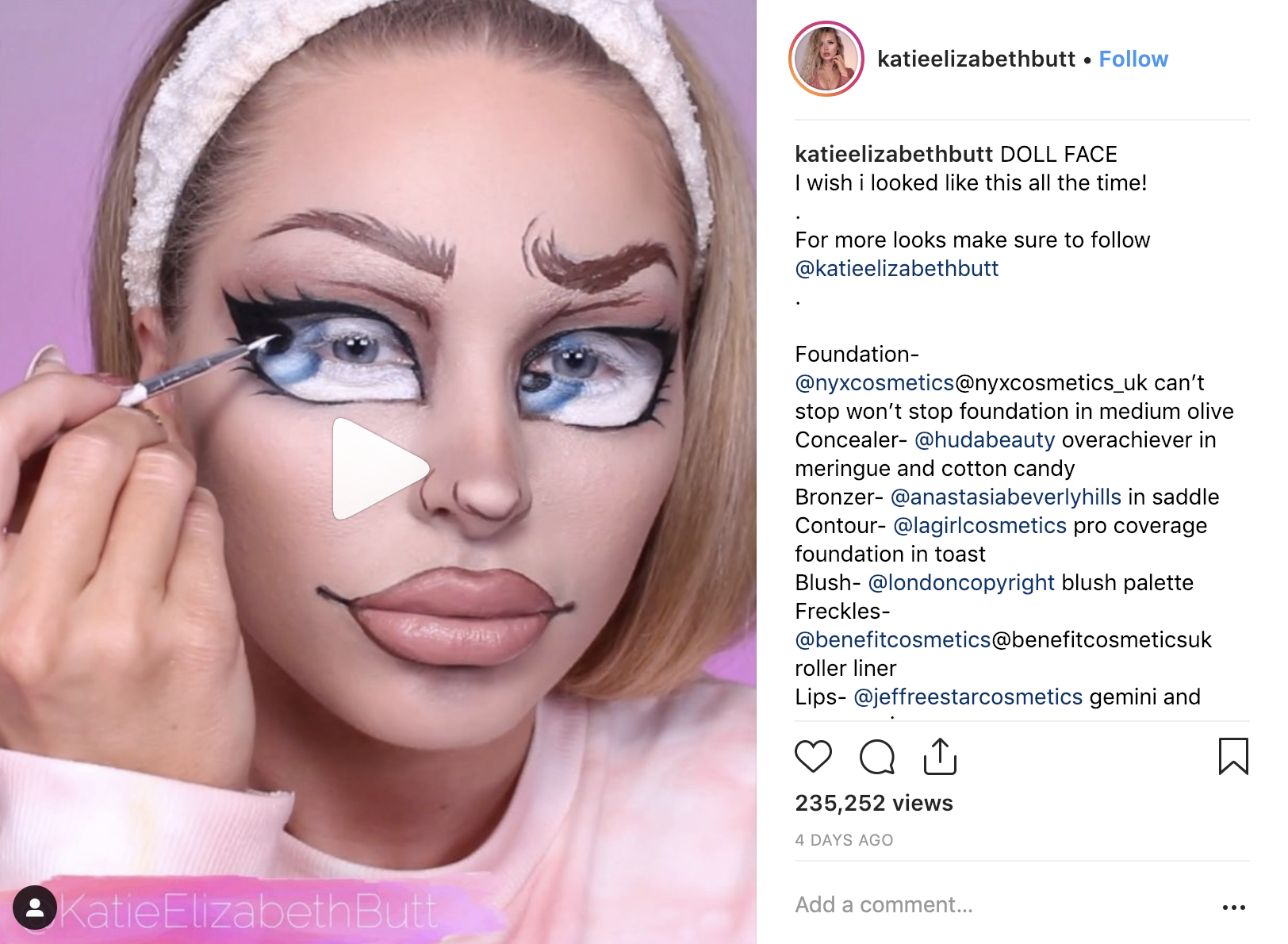 Here are some more of these iconic doll makeup looks we are loving.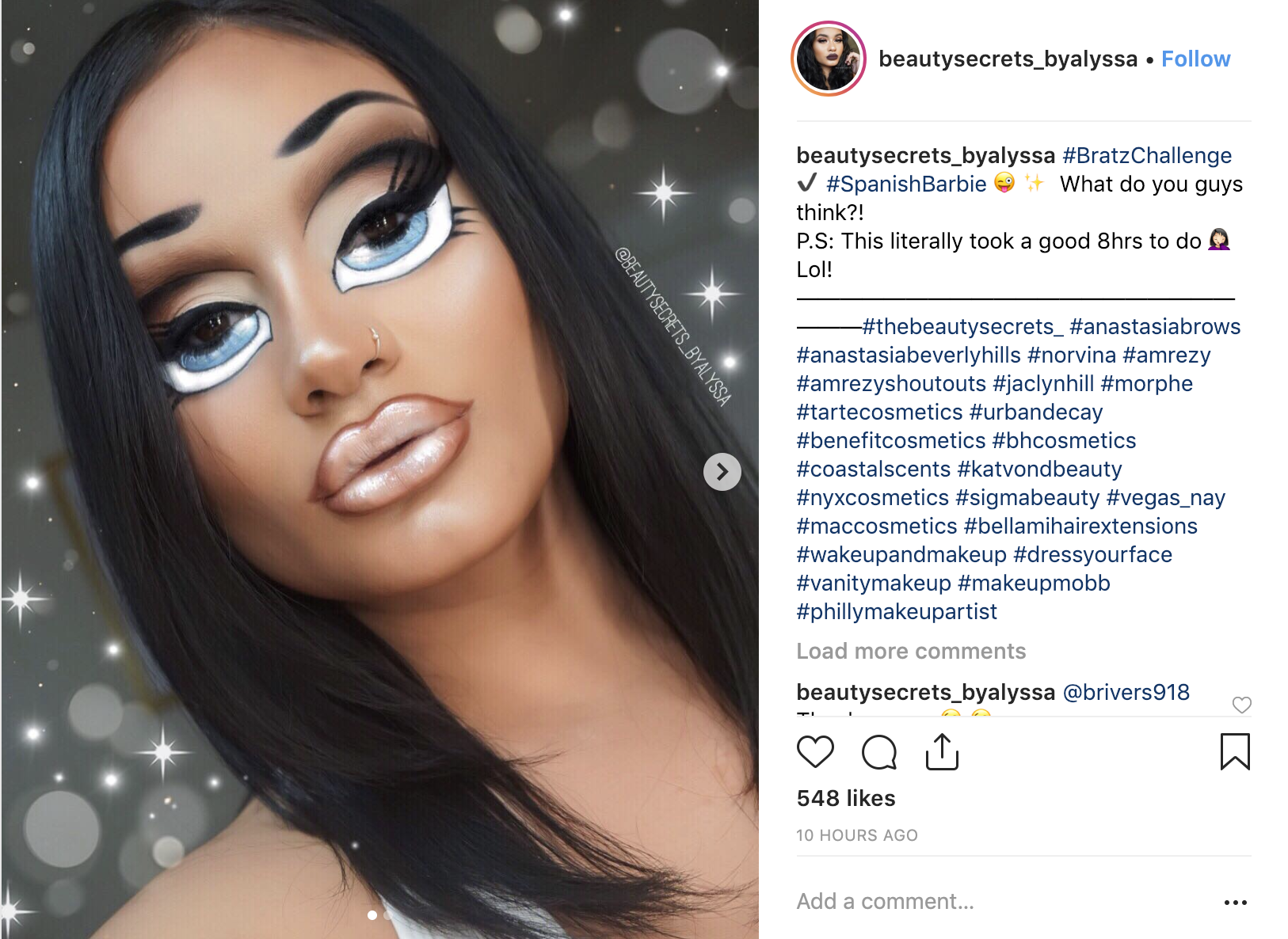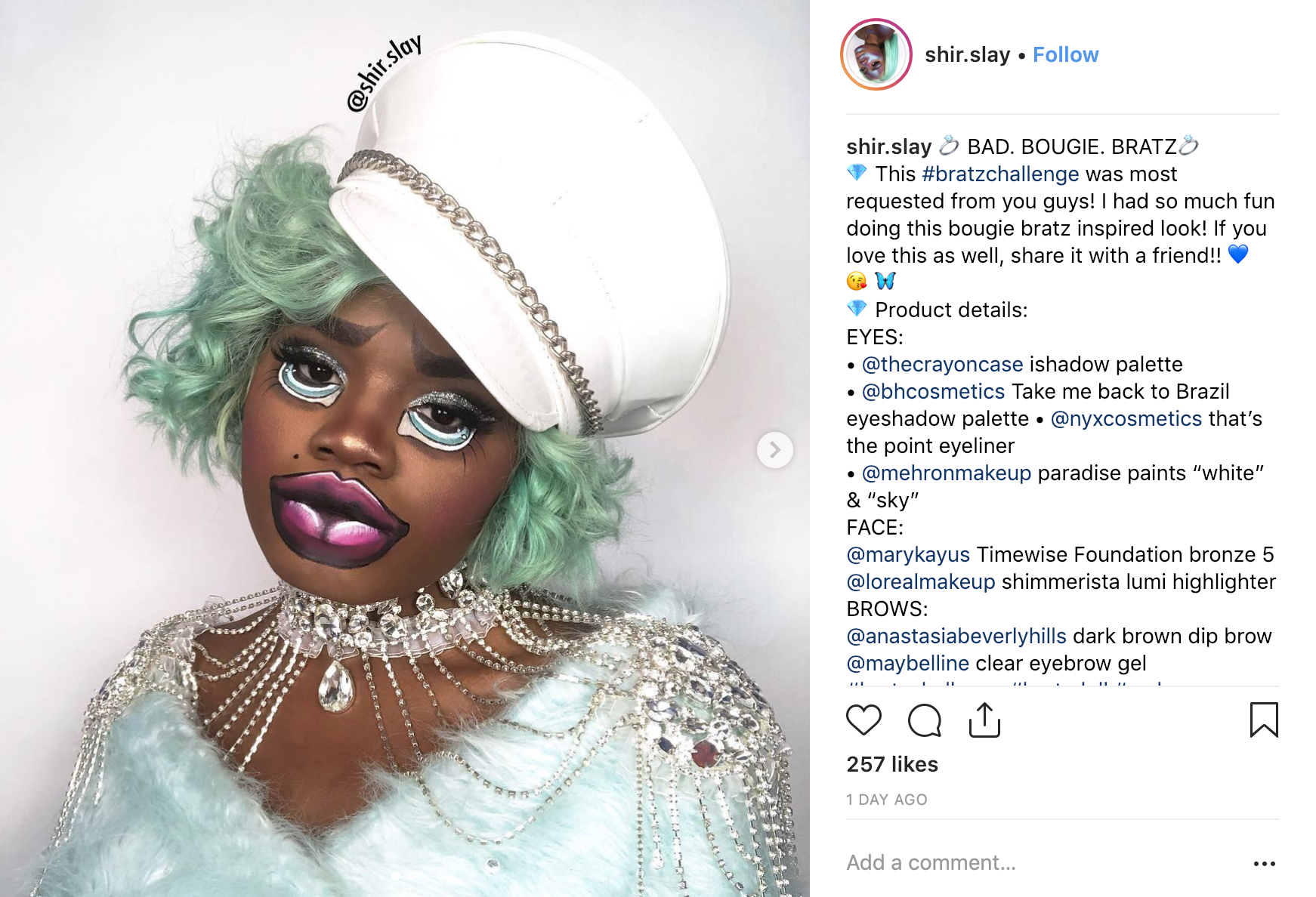 @shir.slay using Paradise Makeup AQ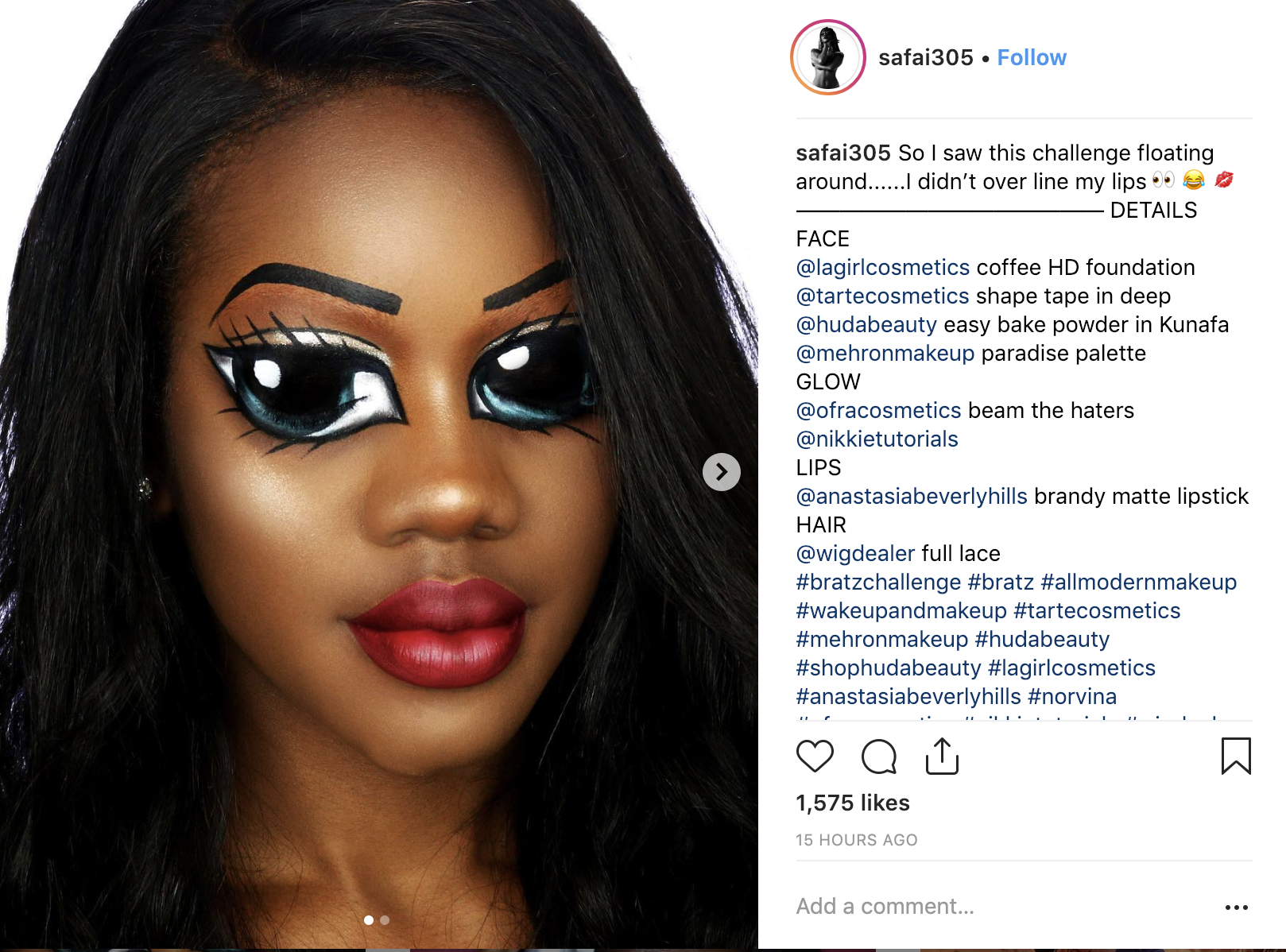 @safai305 using Paradise Makeup AQ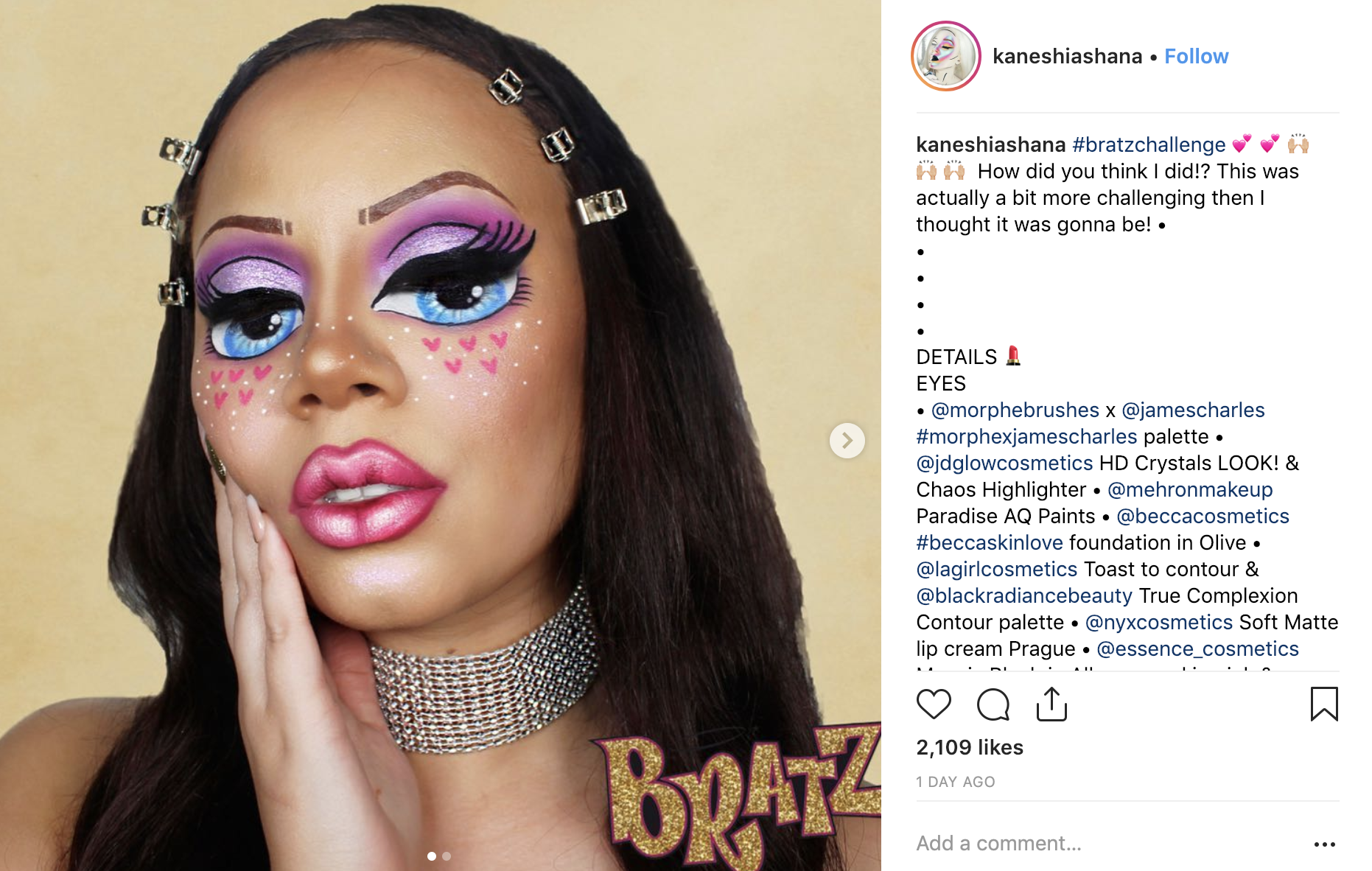 @kaneshiashana using Paradise Makeup AQ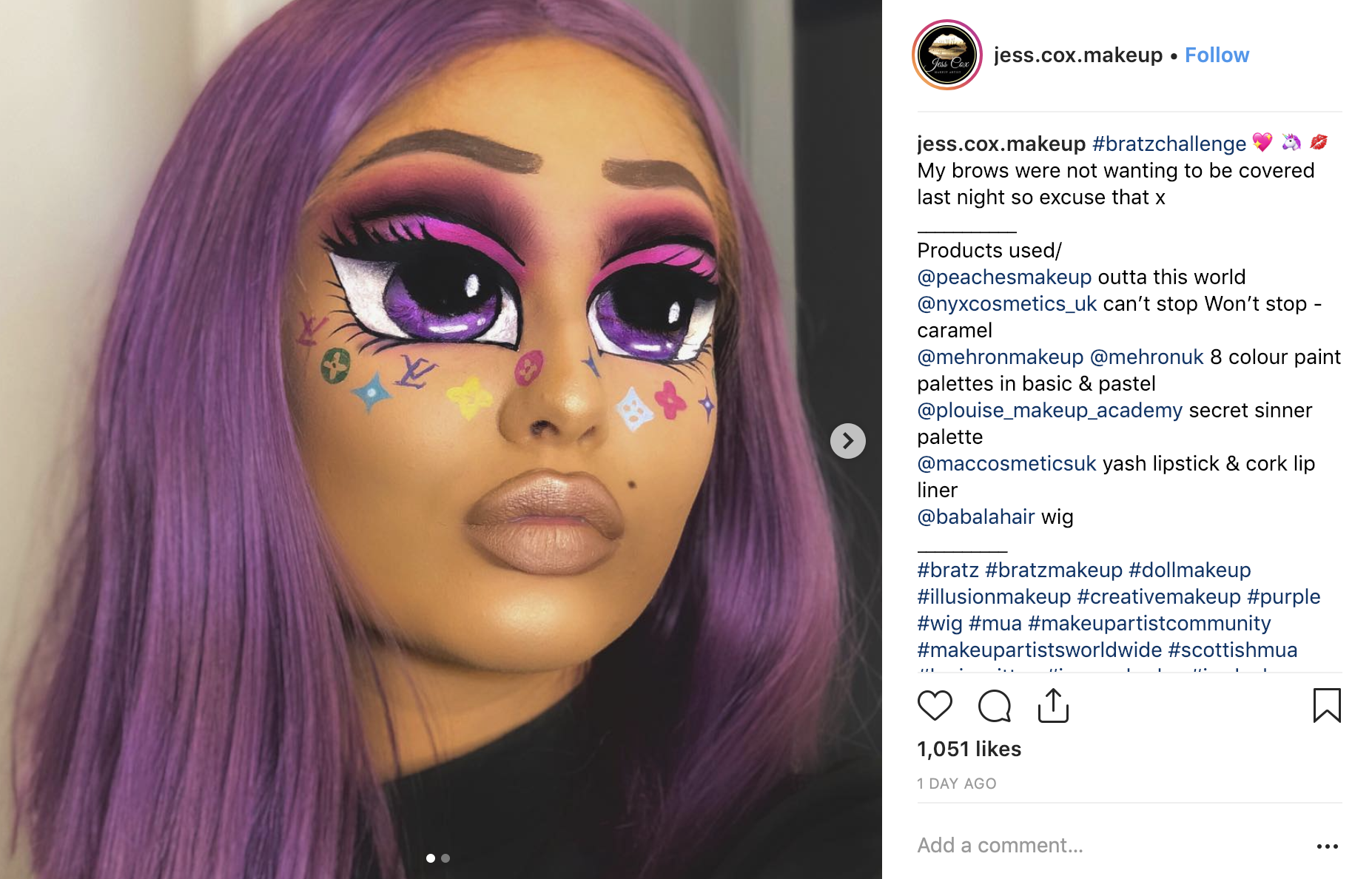 @jess.cox.makeup using Paradise Makeup AQ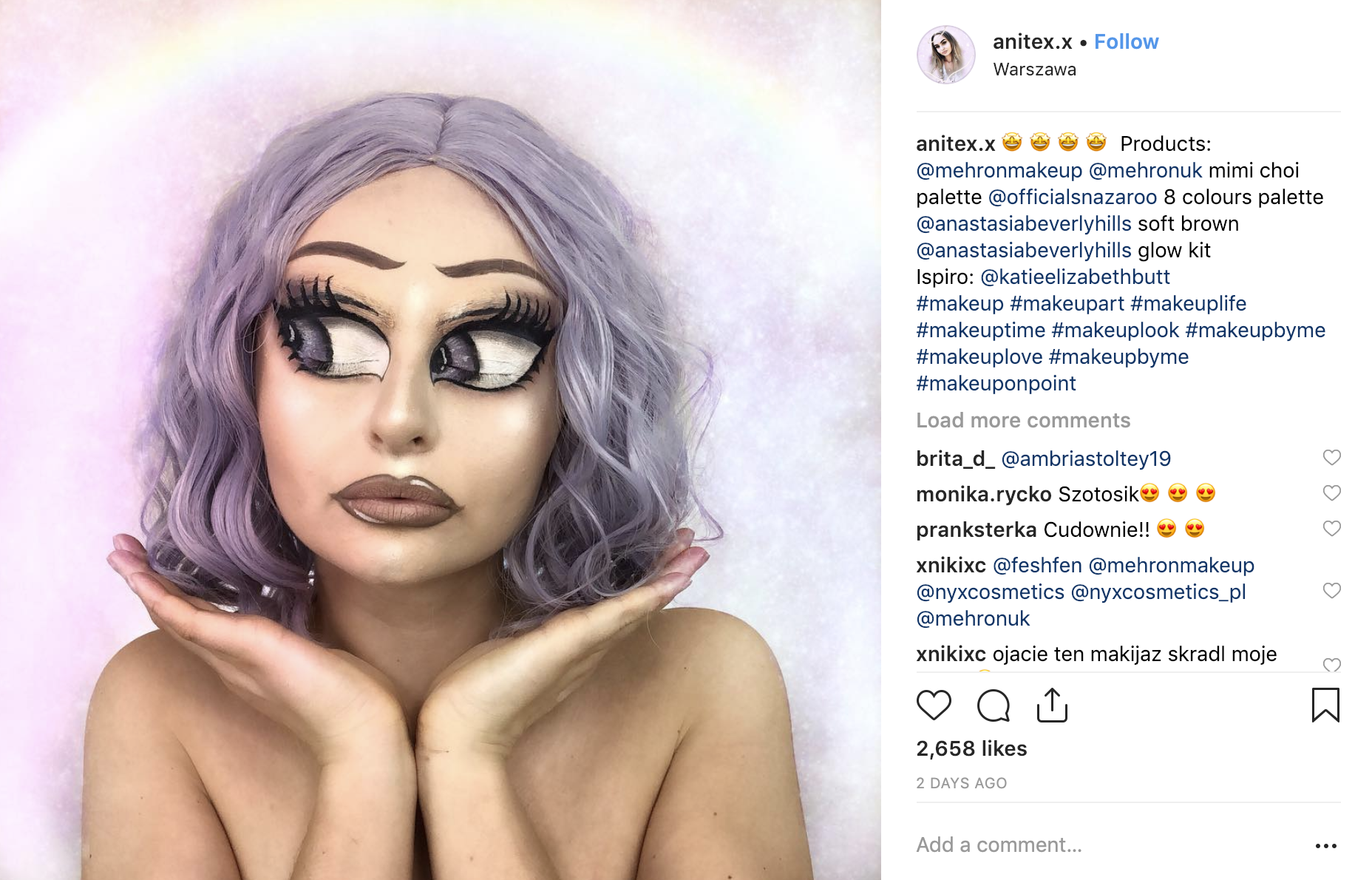 @anitex.x using Illusion by Mimi Choi palette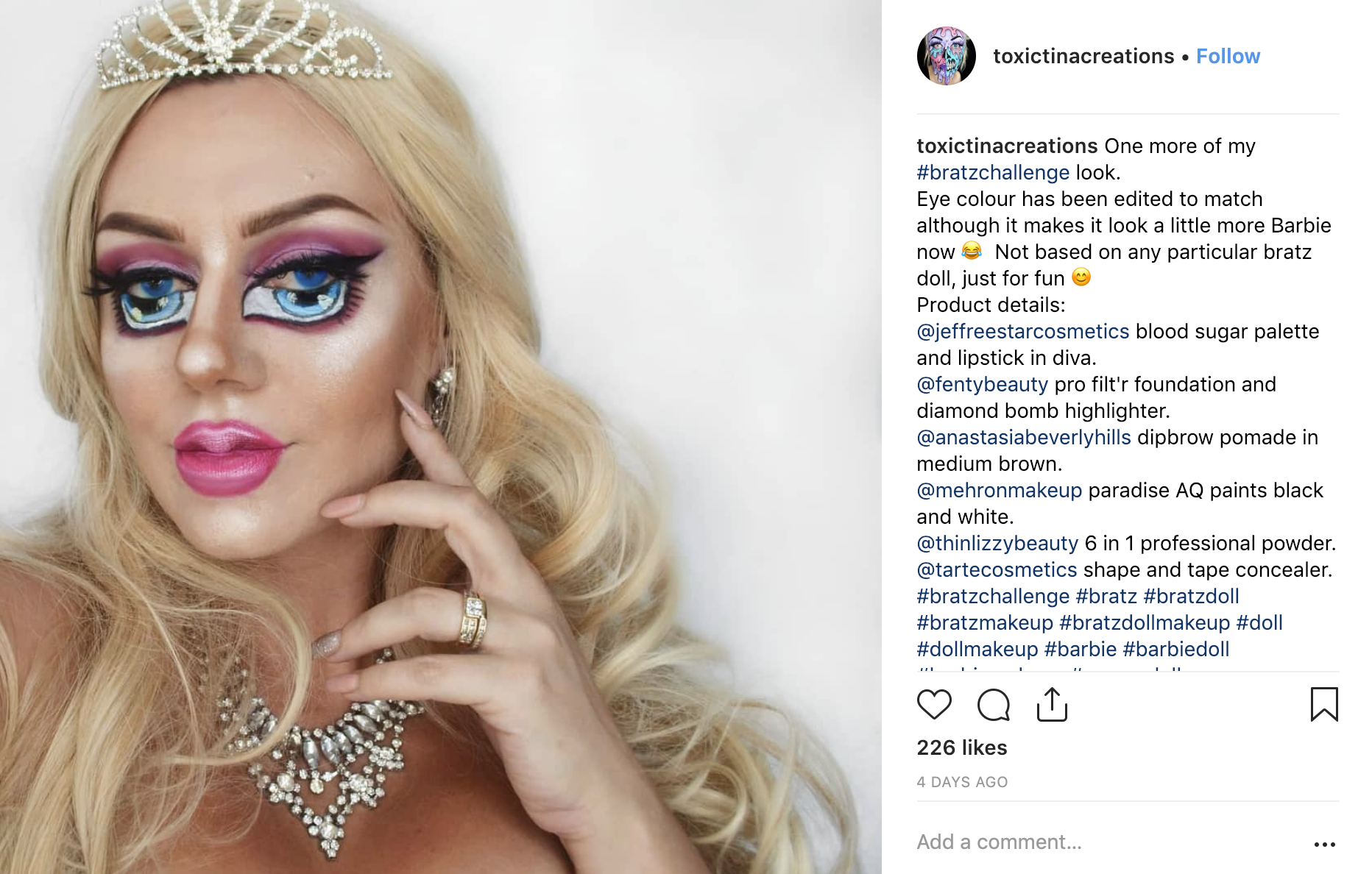 @toxictinacreations using Paradise Makeup Aq