More
15 Great Makeup Gift Ideas Under $15

Do you have some makeup lovers on your holiday list? Mehron's made finding them the perfect gift - at an affordable price - simple. Here are 15 great makeup gifts under $15. Choose from popular skin, lips, lids and lash products along with two brand new products.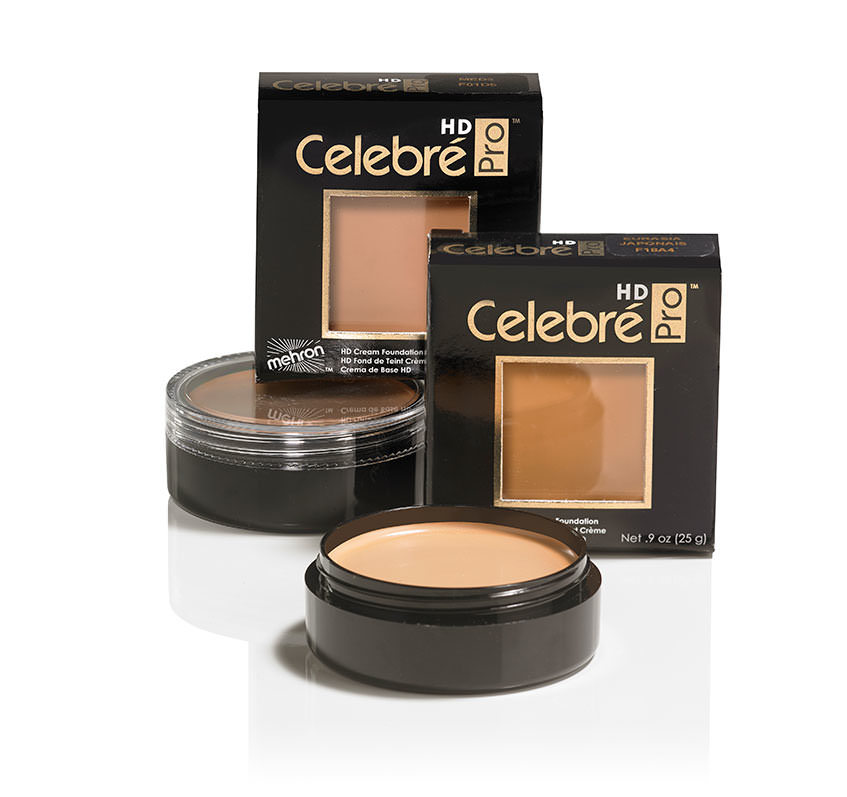 The go-to foundation for makeup artists across the globe, Celebré Pro HD Cream Foundation provides flawless coverage for all complexions. Mehron's chemists worked with renowned industry artists to develop this nourishing line that accommodates all skin tones. Its buildable coverage is the secret to flawless skin from runway and television to editorial and every day. Celebré's exclusive formula is:
• Non-Greasy
• Oil-Free
• Fragrance-Free
• Vegan
• Not Tested on Animals
• Infused with soothing vitamin E, aloe vera, and pomegranate
• Ideal for highlighting and contouring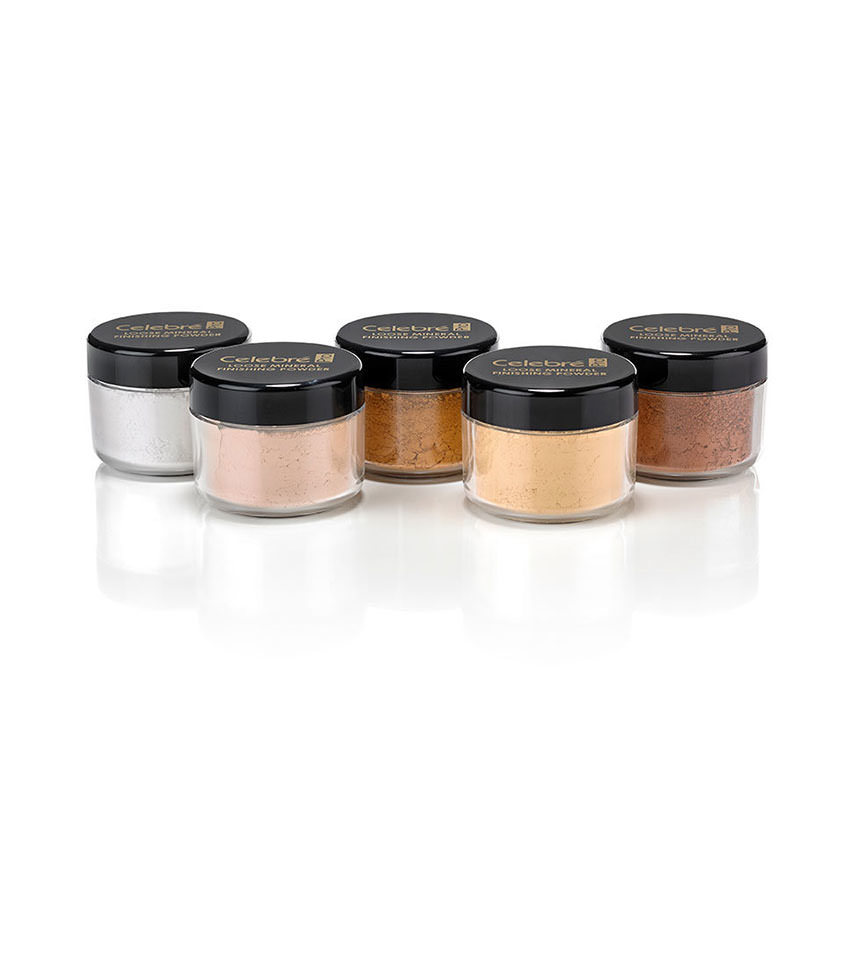 Luxurious Celebré Pro-HD Loose Mineral Finishing Powder perfectly complements our Celebré Pro-HD Cream foundation. Formulated with French delaminated talc, it improves slip and adhesion. The true color shades appear transparent and don't whiten.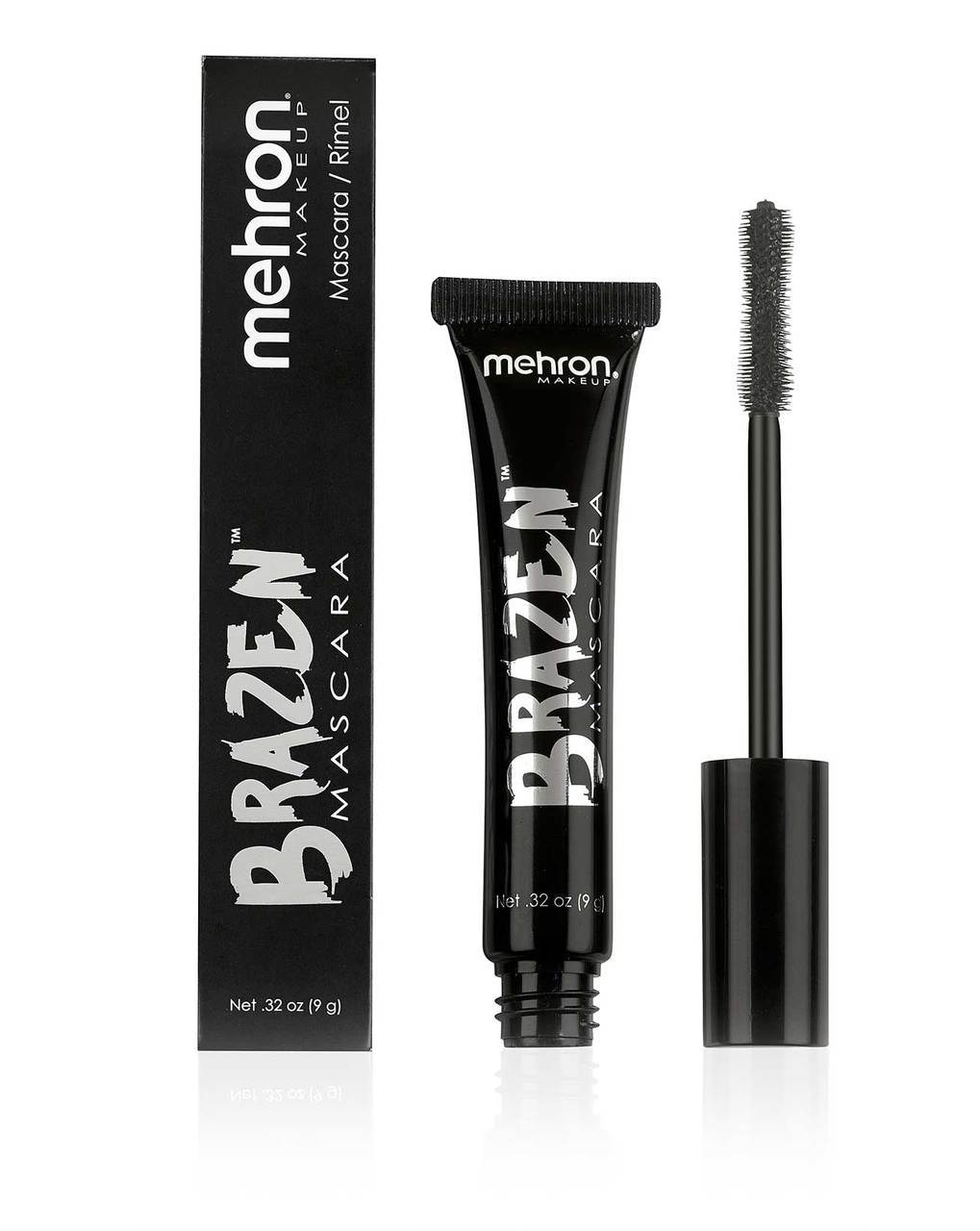 The powerfully pigmented formula of Brazen Mascara provides instant, long-lasting results. With just a few strokes, you get incredibly defined lashes. Brazen's cruelty-free, feather-light, nylon-infused formula coats and extends lashes from root to tip allowing for maximum extension. The flexible bristle brush fans out each individual lash for a smooth, even application. And the unique container allows for better product control.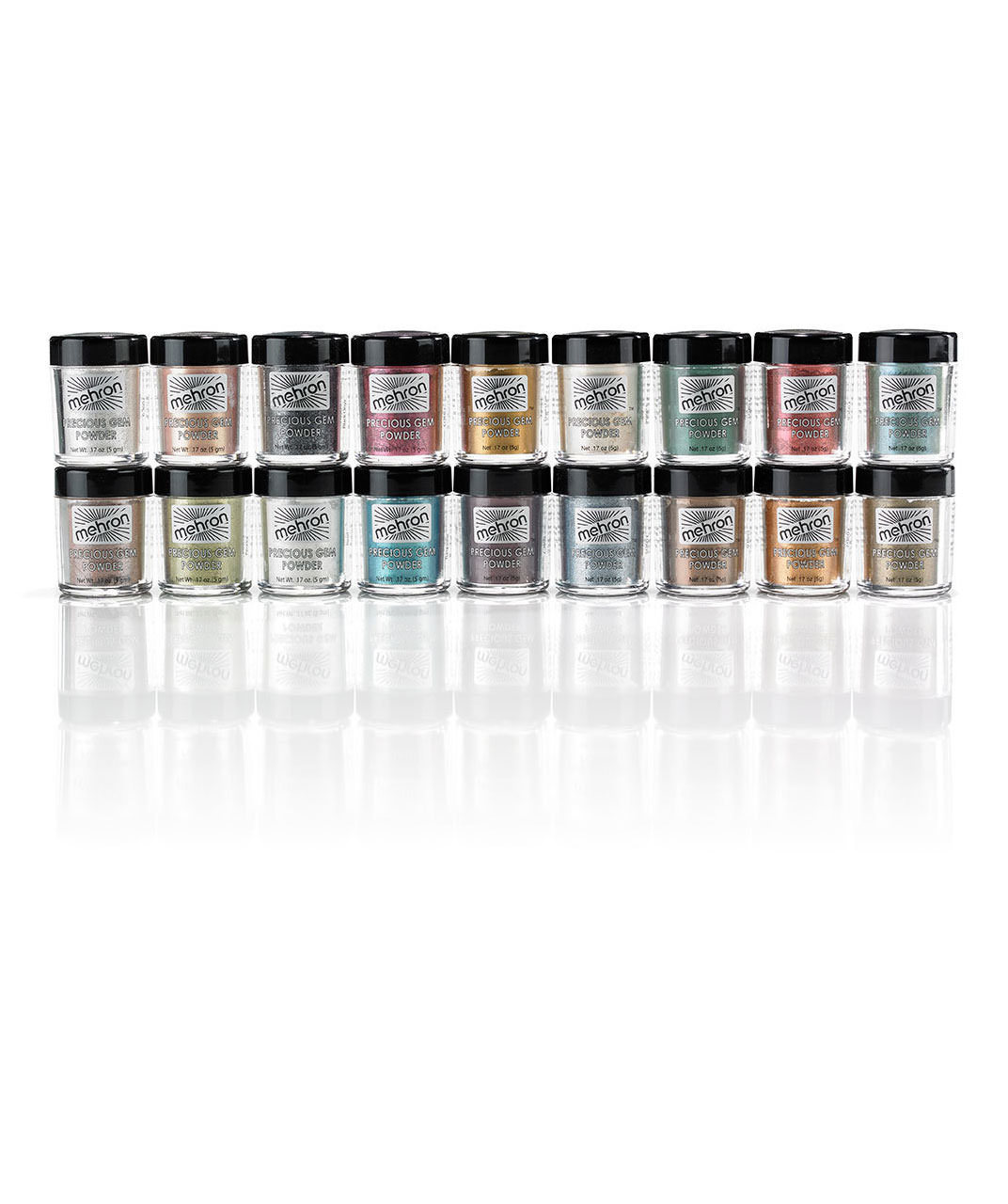 The vibrant, highly pigment-infused colors of Precious Gem Powders provide shimmer. These rich, silky, sparkling loose powders are versatile enough to be applied from head-to-toe. Swipe across the lid for a bit of shine, apply as a highlighter, or combine with Mixing Liquid to create an intense liquid luster for unique dramatic effects.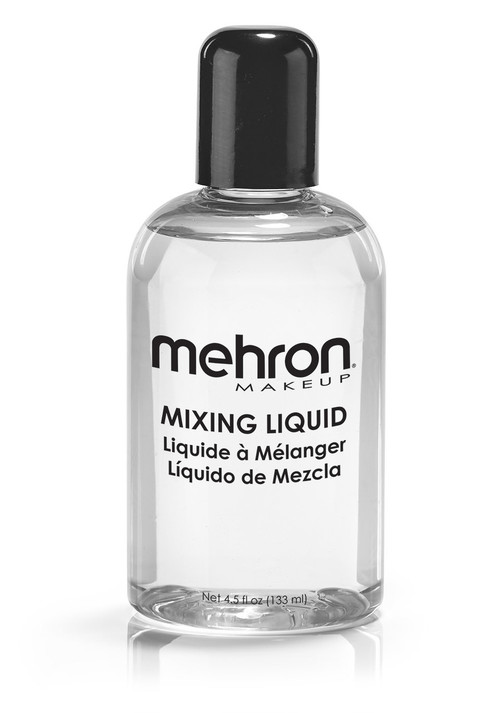 A must have in every artist's makeup kit, Mixing Liquid transforms Mehron's Precious Gem Powders and Metallic Powders into intense, water-resistant metallic liquid makeup. Mixing Liquid can also be used to adhere Mehron's Paradise Glitter and GlitterDust for a long wearing look with zero fallout. It dries completely and washes off easily with soap and water.
Metallic Powder with Mixing Liquid $13.50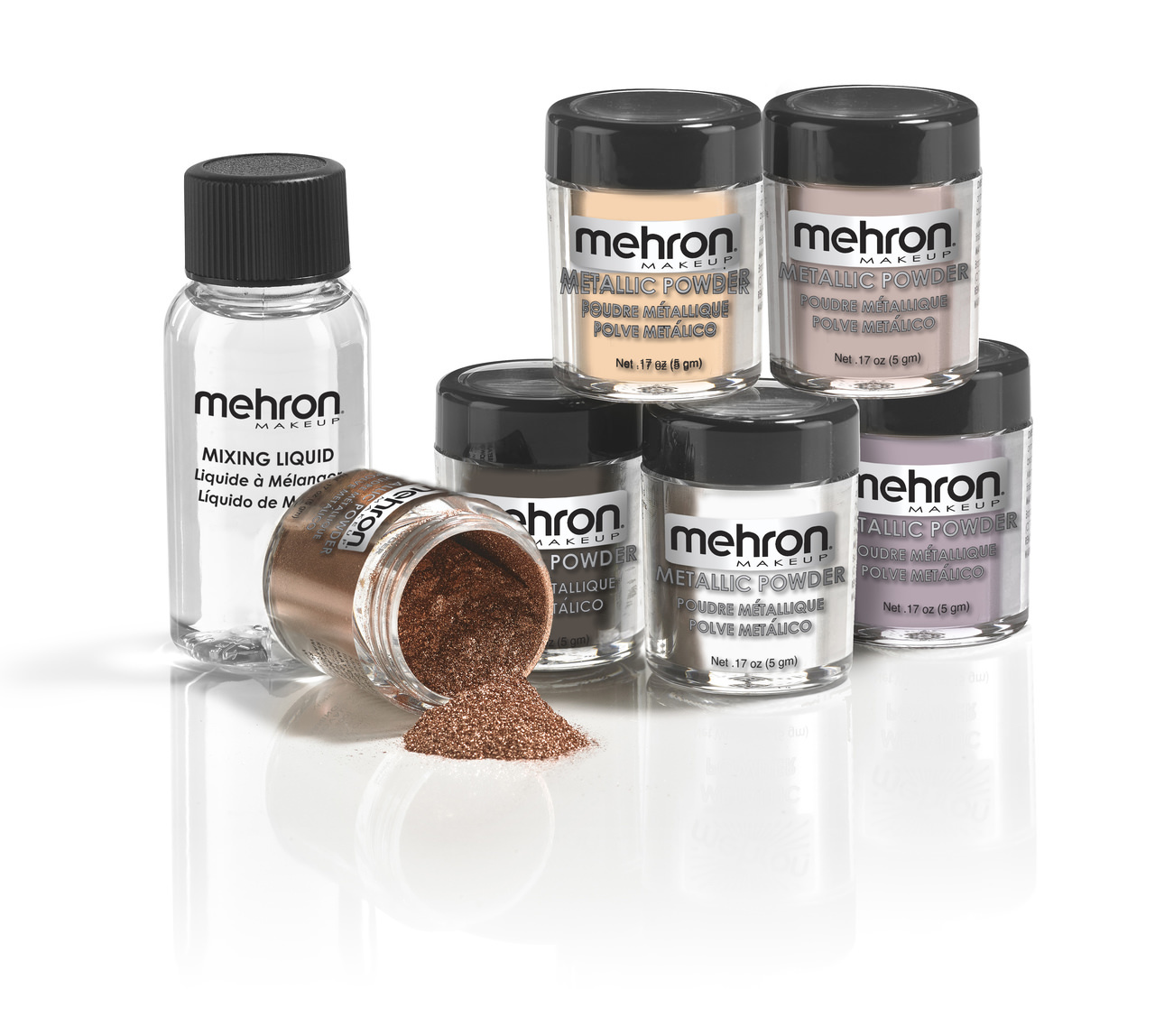 Mehron's Metallic Powder and Mixing Liquid set offers infinite design possibilities. The soft Metallic Powder is finely crafted, evenly blended, and formulated to add dynamic shimmery accents to any makeup look. Use it alone for a subtle, sheer color or combine with the included 1 oz. Mixing Liquid to create the intense color of real metals.
iNtense Pro Pressed Pigments $11.50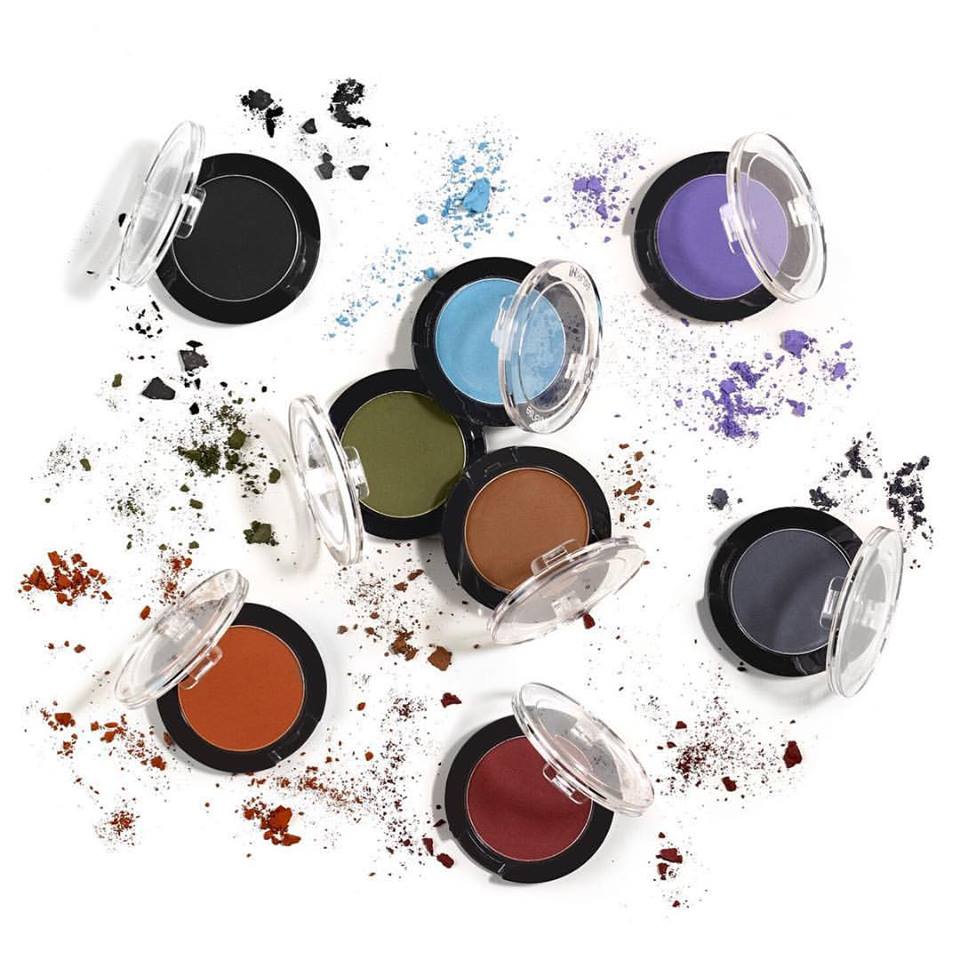 Mehron's iNtense PRO™ Pressed Powder Pigments supply a super long-lasting matte finish. These pigment rich, high-performing shadows offer a range of intense hues with a velvety matte texture that blends with ease.Versatile enough to be used in on the hair or body for that theatrical and dramatic effect. Formulated without shimmer, these completely matte shades have an incredible silky finish that allows for amazing color that never cakes or creases. Click here to view more colors.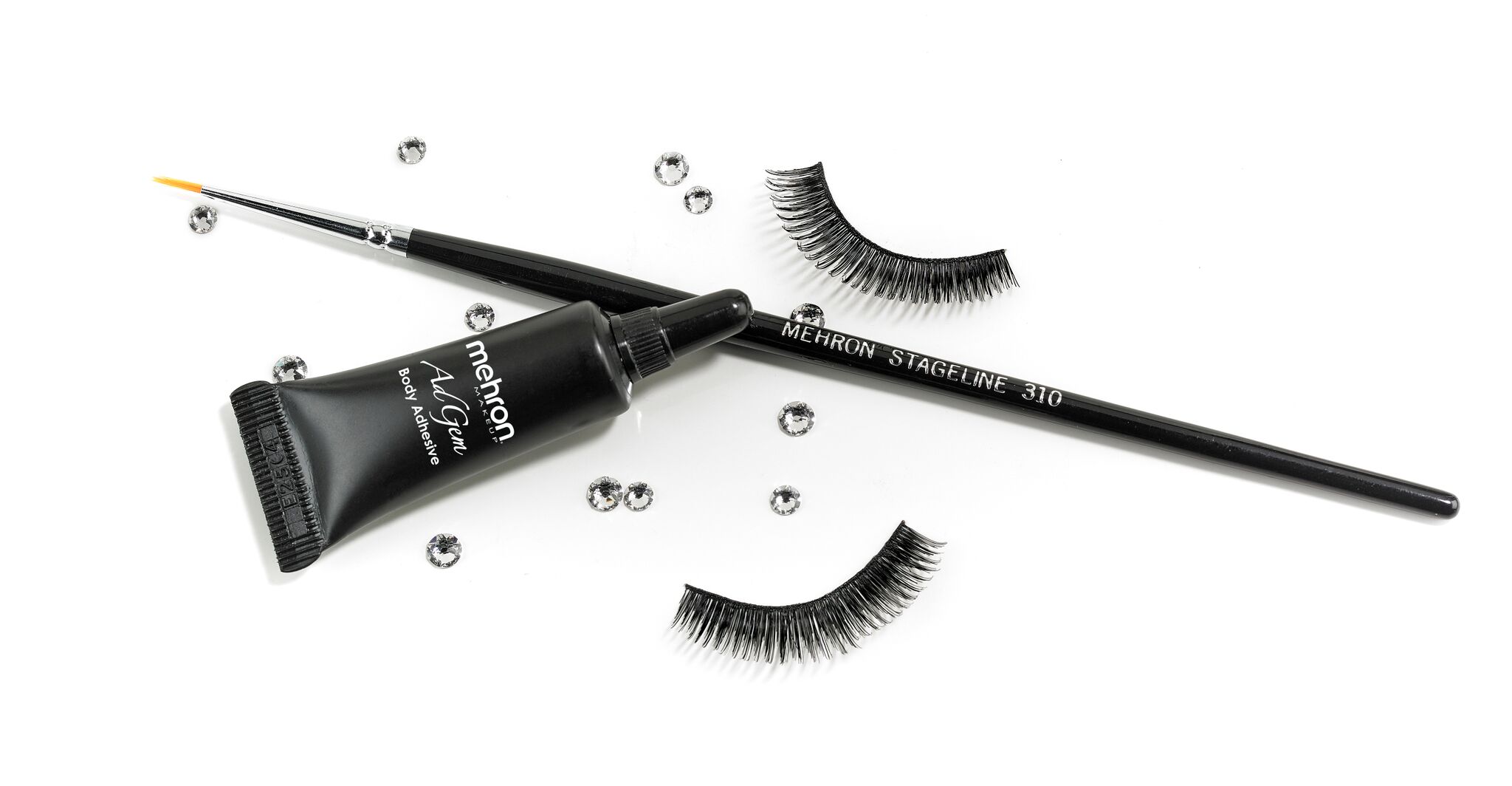 AdGem provides the perfect amount of hold for glitters, jewels, eyelashes, and other cosmetic accessories. The latex-free, silicone based formula is in liquid form when dispensed from the tube and quickly transforms to a rubber-like consistency when exposed to the air for super-strong hold. It comes with 12 Swarovski rhinestones.
L.I.P Liner Pencils $12.95 each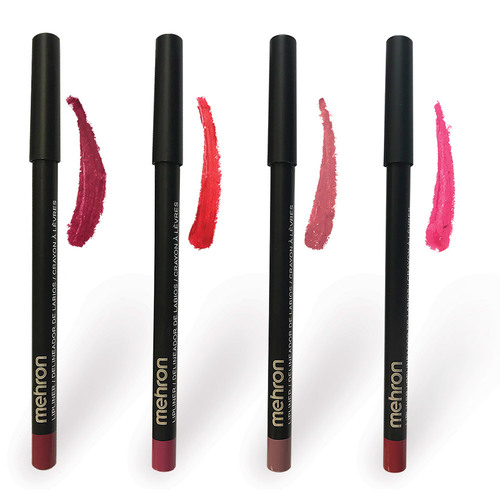 Specially formulated by Mehron and produced in Italy, L.I.P Liner Pencils define, frame, fill, and prevent feathering - all while providing Mehron's world famous vivid pigments. The long-lasting, color-rich, non-drying formula glides on effortlessly, giving you the effect of a matte lipstick plus the design flexibility of an artist's pencil. All four gorgeous shades are Cruelty-Free and Paraben-Free.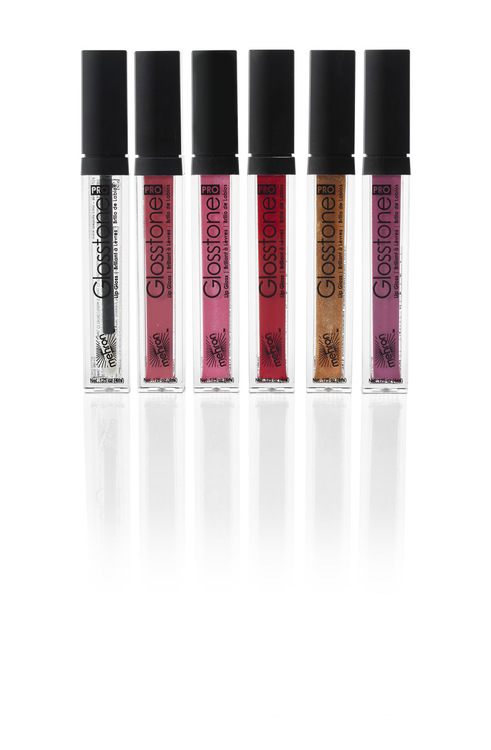 Glosstone PRO's moisturizing formula leaves lips looking glossy, not greasy. The long-wearing formula is enriched with antioxidants derived from Aloe Vera and Vitamin E. It is available in a clear shade that can be used alone or over L.I.P Creams to add shine, three highly pigmented matte shades, and two dramatic sparkling shades infused with tiny light reflectors.
BARED Makeup Remover and Skin Cleanser $9.95

BARED™ Makeup Remover and Cleanser is powerful AND gentle. It is specially formulated to remove all traces of highly pigmented and water-resistant makeup, while leaving the skin clean, soft and hydrated.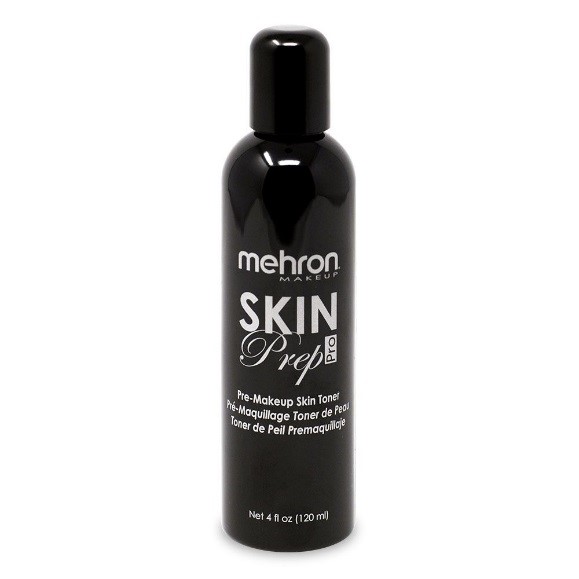 Skin Prep Pro acts as a moisture barrier between skin and makeup so skin feels and continues to look fresh even under the most extreme conditions. The clear, fragrance-free formula is for use on all skin types. Lightly pat on skin and allow to dry before applying foundation to maintain a fresh finish.
TouchUP Matte Finishing Anti-Shine Gel $11.50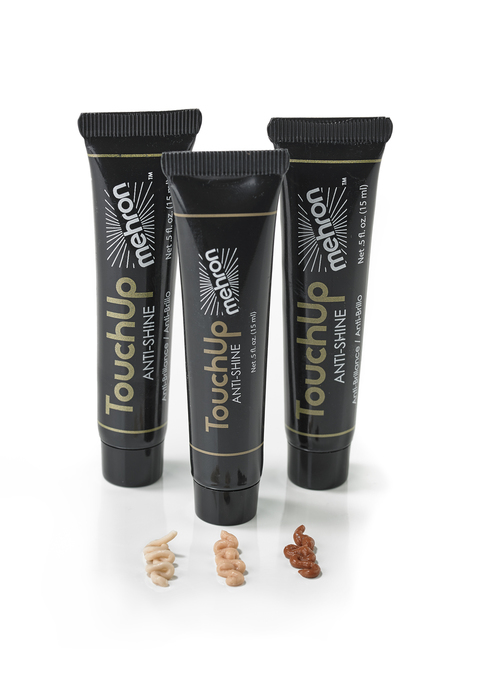 Instantly remove shine with TouchUp™ Matte Finishing Anti-Shine Gel. Available in 3 skin-tone adaptable shades: Light Tint, Medium Tint and Dark Tint. Makeup artists love how it removes glare from on camera performers.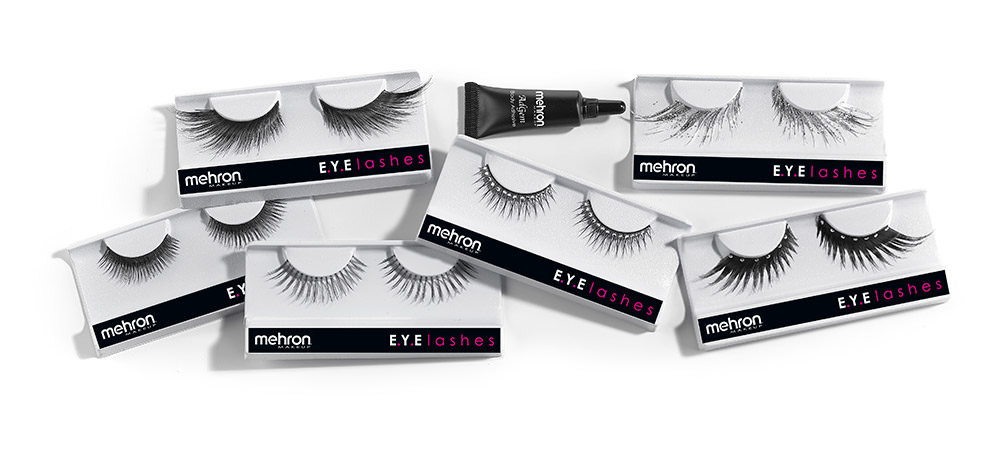 Get noticed with Mehron's E.Y.E Lashes. These flexible, intricate, handmade synthetic lashes can be tailored for every day or on special occasion wear. Wear full width or trimmed as a subtle accent on the outer corners of the eye. Available in multiple lash looks for a little extra oomph or volume va va voom! When carefully handled and cleaned, E.Y.E Lashes are reusable.
Diamond X: Rock out with rhinestone embellishments
Diamond Feather: Take it to beyond extreme beauty in these winged feather and rhinestone artistically designed lashes
Full: Classically designed lashes for enhanced everyday volume and length
Fuller: Accentuate eyes with extra volume and length
Feather: Extreme eyes have it with these winged feather designed lashes
Sparkles: Eyes will wink and twinkle in these delicately designed glistening sparkle lashes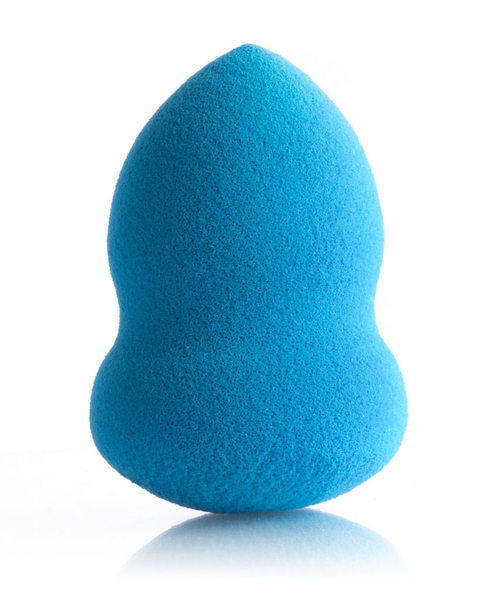 Makeup artists rave about our Face Smoothie. Its unique acorn design makes makeup application foolproof. The shape contours hard-to-reach areas with unbelievable ease. Latex free, non-allergenic, and odor free.