Get inspired with our Get the Look collection, featuring our 6 most popular SFX and body paint makeup looks! Browse a variety of characters below, all featuring pro-artist-picked products that are needed to create each specific look, plus each includes an easy step-by-step tutorial. All looks are shoppable as one convenient bundle of makeup, just add to cart! Whether you are a beginner or a pro, these bundles and tutorials are perfect for cosplay, Halloween, or any fun festivity.
---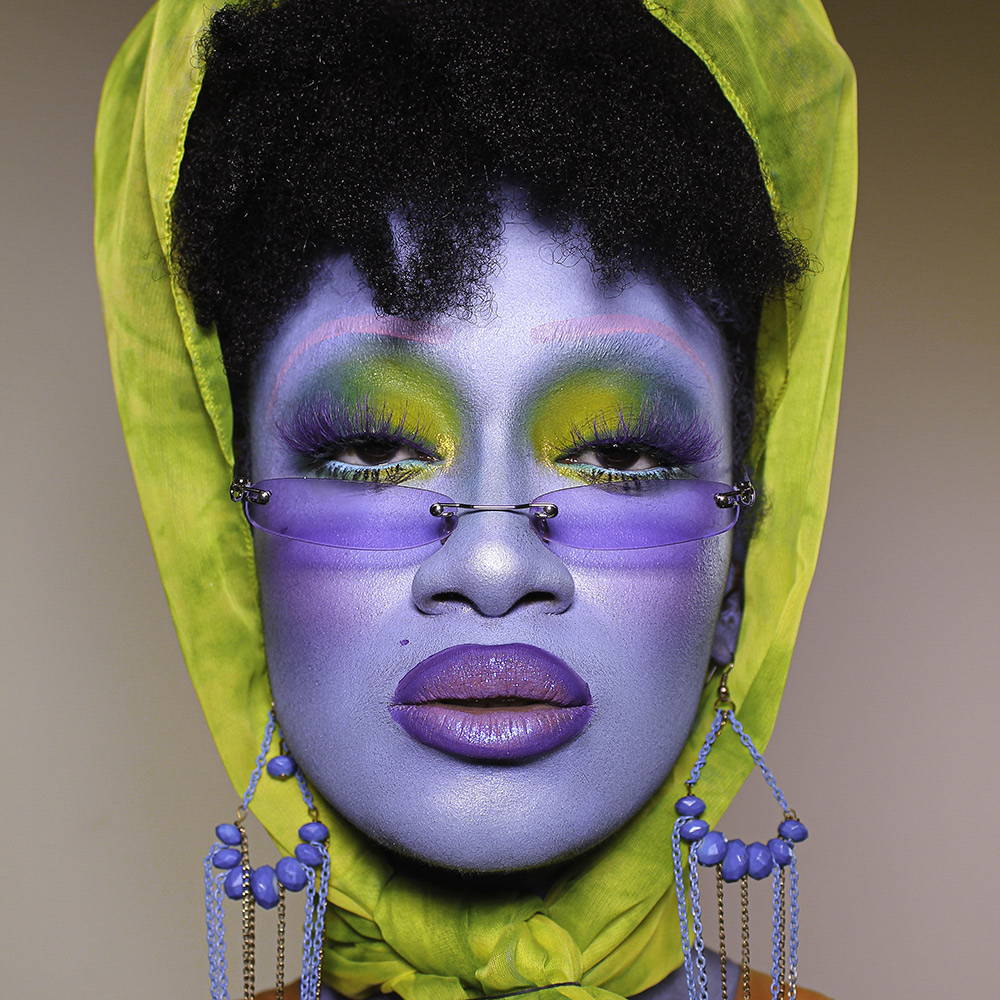 Take yourself back in time and out of this world with @beautybybb_'s Retro 60's Alien makeup look. Follow along as she guides you through the best way to achieve a perfect shimmery blue skin tone using CreamBlend Sticks and Paradise Glitter. This 8-piece kit includes everything you need for an intergalactic glow that's easily attainable for even the most beginner makeup enthusiast.
---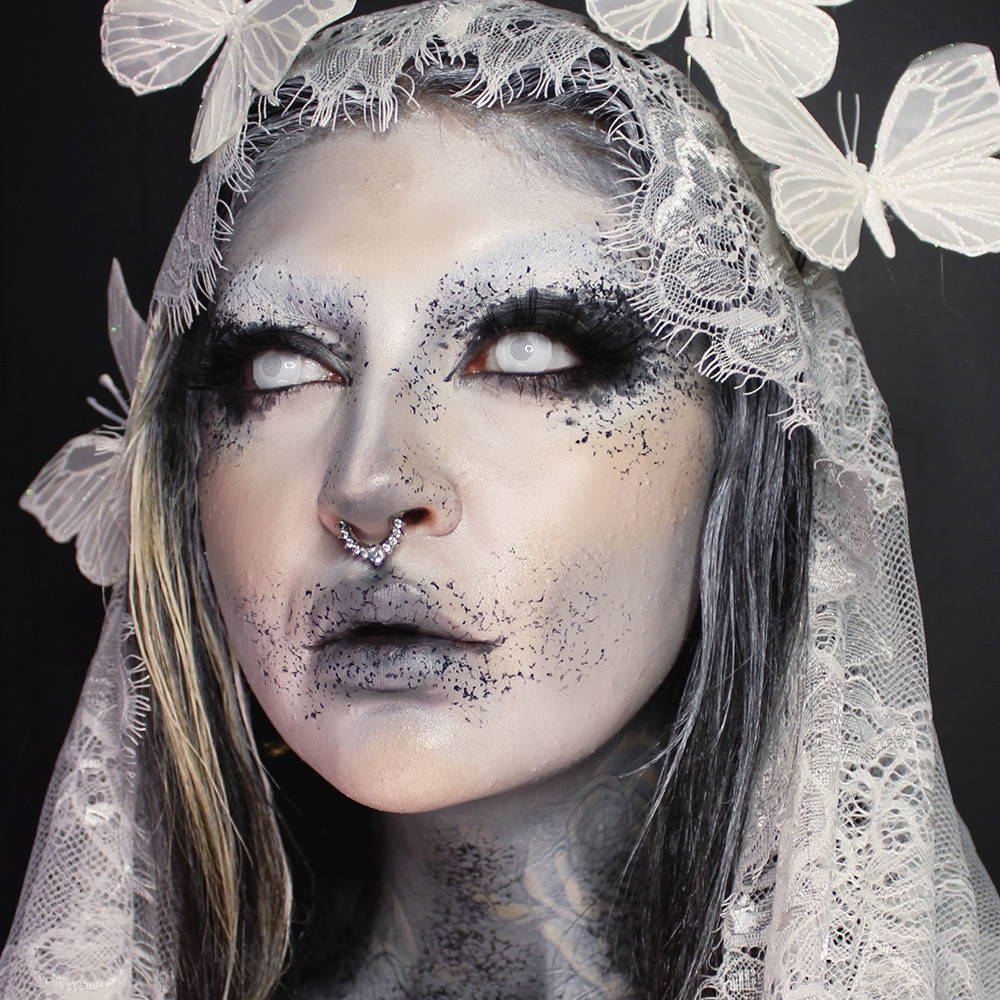 This Ghost Bride look is an iconic ghoulish staple look – with a bit of contour and blending, you can create a hauntingly beautiful makeup look in just under 20 minutes. This bundle even includes Mehron's Hair White – perfect to completely tie the look together. @macabremija shows us just how easy it is in her simple tutorial using only 7 products.
---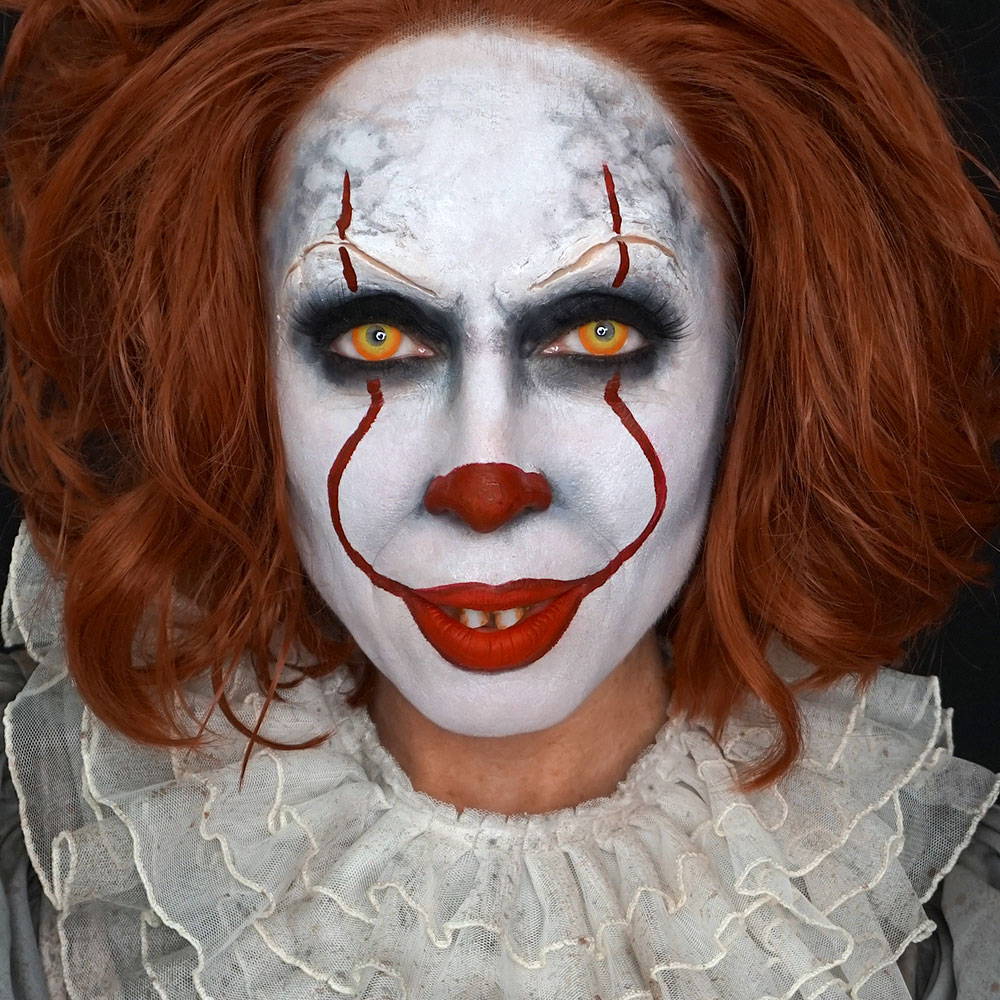 One of the top makeup looks every year always ends up being some form of a clown. We teamed up with pro artist @artbybmazz to help create this scary Pennywise-inspired look. Learn how to block out your eyebrows with Modeling Wax Putty and then master the perfect Clown White base. Snag this 7-piece bundle for any spooky event you may be attending this year.
---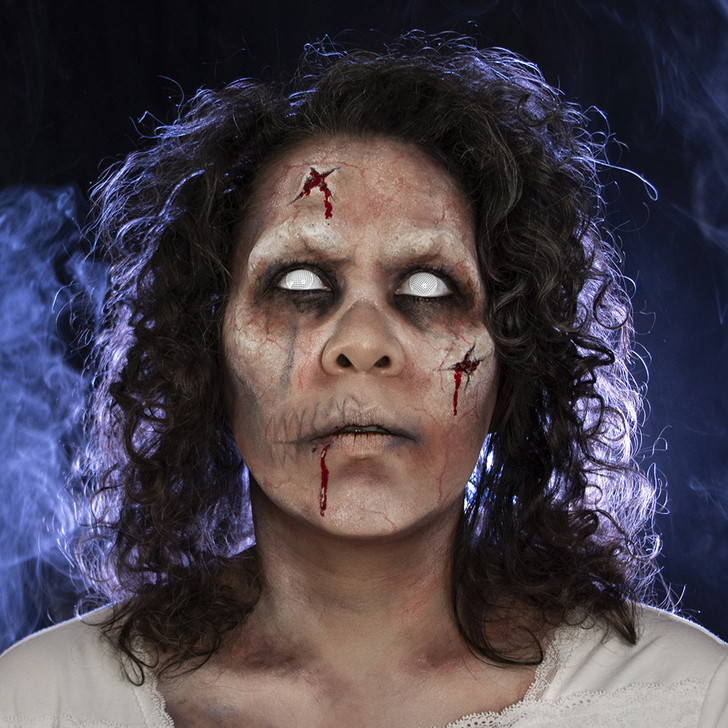 If you're looking for a big scare with minimal effort, the Possessed collection is the way to go. You don't need any crazy body paint or SFX skills for this one, which makes it perfect for the budding special effects artist. With just a little bit of Synwax molding and following along with @crisalexmua's tutorial, you're sure to conjure up a complete Exorcist transformation.
---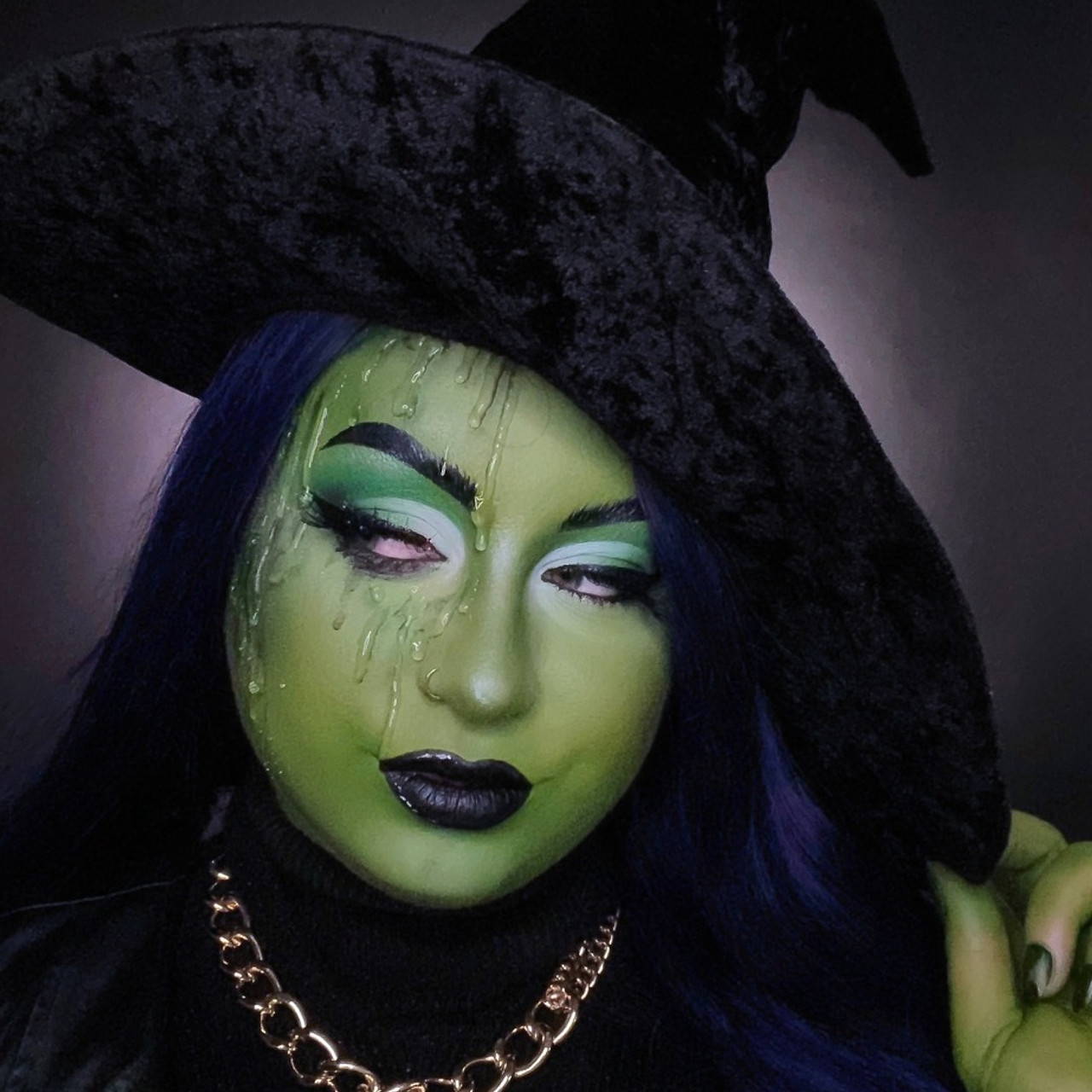 This one goes out to the glam lovers who want a look to keep them looking flawless in character makeup, but also gives them the option to amp it up a little. @raydiatebyraychel shows a step-by-step application of a simple glam green witch, but with a twist at the end using our 3-D Gel for a shocking step up from classic glam makeup.
---
Who doesn't love a good skull makeup – and a bundle that includes a full-sized makeup palette? This classic spooky makeup look is great when you have a little extra time – and you'll glow under UV light with our Paradise Makeup AQ Neon UV paints, making a staple look just a bit more fun and original. If you're looking to stand out, this is the perfect option! Plus, artist @alice_crue makes everything super easy to follow.