Illusion by Mimi Choi Makeup Palette Launches Internationally TODAY
30th Nov 2018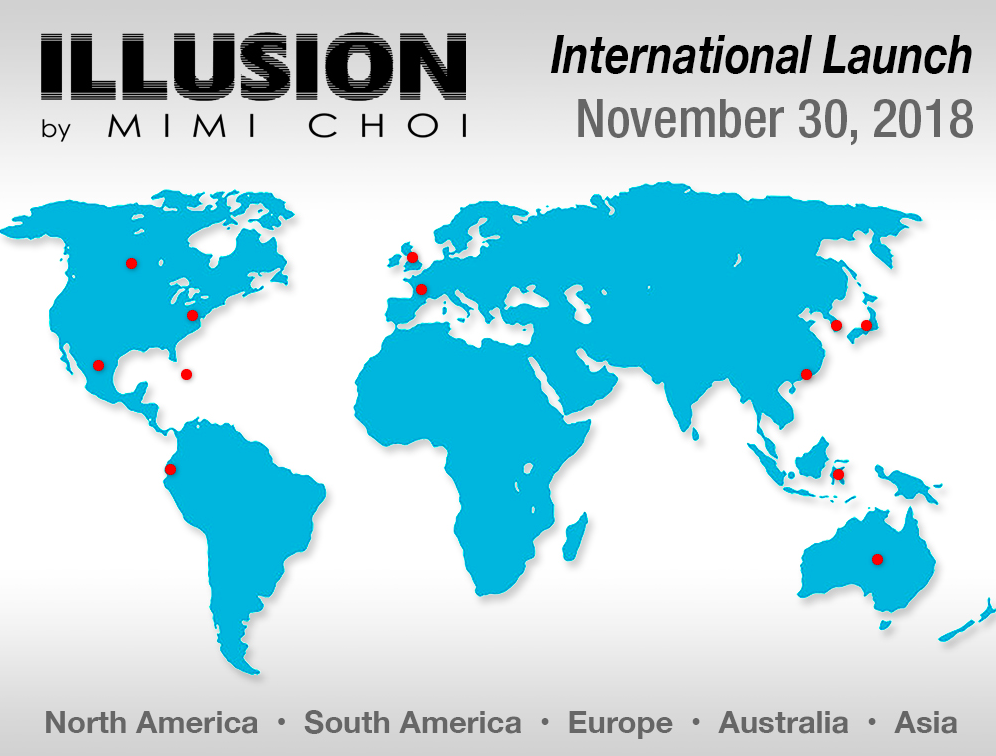 Renowned illusion makeup artist Mimi Choi has a world-wide social media following. Now her fans from across the globe have access to the palette that contains everything they need to recreate her looks, as well as invent some of their own. Starting today, the Illusion by Mimi Choi Palette will be available for sale in North America, South America, Europe, Australia and Asia. This all-inclusive makeup collection contains 12 shades of Mehron's acclaimed beauty and bodypainting makeup: Celebré Pro-HD Cream Foundation, Paradise Makeup AQ Face & Body Paint, E.Y.E Powder, and iNtense Pro Pressed Pigments. One palette, four formulas, limitless creative possibilities. Each product and shade was hand-selected by Mimi herself. So you know this EXCLUSIVE palette is Mimi approved! And it is Vegan, Cruelty-Free and Paraben-Free.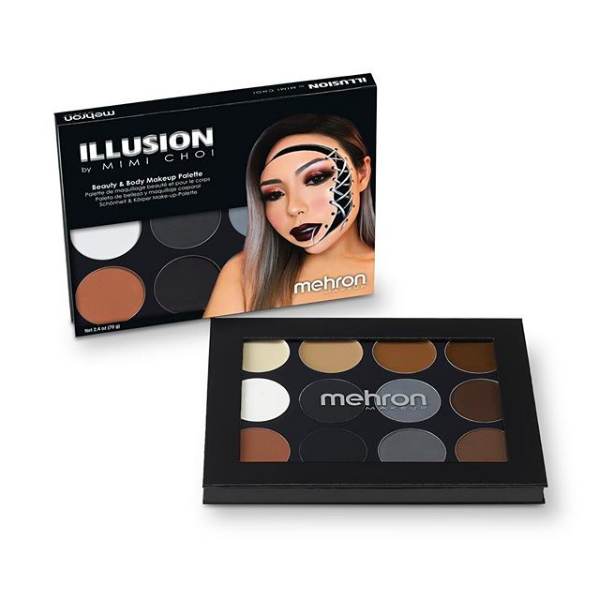 Illusion by Mimi Choi Palette Contains:
Top Row: Celebré Pro-HD Cream Foundation (Eurasia Ivory, Medium 1, Eurasia Chinois and Dark 4). Celebré professional cream foundations deliver satin-smooth, buildable coverage with a dewy finish. Perfect for all skin types, Celebré is enriched withe the nourishing properties of pomegranate, vitamin E, and aloe.
Middle Row: Paradise Makeup AQ Face & Body Paints (White, Black, Storm Cloud, Dark Brown). This top rated professional body painting makeup delivers rich pigments in opaque hues. Water activated, Paradise AQ's semi-soft matte makeup is the preferred choice of award-winning artists around the world.
Bottom Row #1 & #4: E.Y.E Powder (Cinnamon, Espresso). Our professional matte finish eye shadows are velvety soft and blend effortlessly to define the eyes. The advanced formula contains vitamin E and shea butter.
Bottom Row #2 & #3: iNtense Pro Pressed Pigments (Carbon, Graphite). Truly distinctive pressed shadows in a matte finish. Their lavish formulation and plush texture deliver the ultimate in color saturation.
Visit our site for an interactive international map that will help you find and contact a Mehron Dealer near you.
Mehron Pro Team Takes Over the Illusion Palette
We had the Mehron Pro Team take over the Illusion by Mimi Choi palette to create super versatile and epic looks inspired by the ultimate Mehron Girl, Mimi Choi. From beauty looks to creative face paints, see how this versatile palette can transform your art! Watch the videos below to get an idea of the variety of looks you can create with this palette, then go the Mehron YouTube Channel to see more looks created by the Mehron Pro Team.